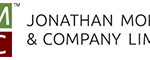 26 Feb

Three Commercial Interior Design Trends for Spring

Like most things in the modern era, everything is constantly changing and evolving. This is extremely true with corporate design. Corporate design is one of the leading contributors of trends in the design industry. The creative, masterminds of corporate design shape the way society perceives itself. They also have a strong influence on other genres of design, such as web and product designers. The the most admireable piece about the design industry is that it can be seen as a living entity that is always current. With so many great innovative and creative minds at work, the people of the world get to embrace and enjoy the smallest things, like simply just enjoying the environment they are in.

Commercial interior design is a genre of design that is constantly identifying emerging trends that are admirable and are cutting-edge. Below are some of the three most current commercial interior design trends, based off the blog by Harmony Design.
1. Eclectic Mixture of Textures and Styles
One of the most idolizing trends now is what some people like to call industrial chic. There is no real definition of industrial chic, but this unique and memorable style boasts industrial or vintage finishes, such as brick walls, exposed wood and metal finishes.  This look and feel is something you would see in a "grunge" retail store, uptown restaurant, or trendy bar. Below you can see what Yelp's Chicago office has created. The mix of modern clean lines, exposed beams and ducts creates a simple, yet rustic appearance that creates a unique and intimate atmosphere. To see view this or similar projects click here.
Pictured above: Yelp! – Chicago Office Cafeteria
2. Living Architecture
"Go Green" with an attractive look that enhances the aesthetics of any business. Living Architecture can be defined by rooms with lush green walls that reduce pollution and control moisture, a concept that can be seen at the Vancouver Convention Centre. Some businesses have what they call "green walls" where they have hanging flower baskets that take up and cover the whole wall in a biodiverse, unique, and pleasantly scented masterpiece.
Continuing on with the green effect, recycled and reusable building materials have become more popular. Salvaging materials is a trendy, and cost friendly way to create fantastic spaces and products. There are many artists who clean up old items and reinvent them into a cool collection of timeless elements. The Facebook –Tel Aviv office has a green wall that serves as a functional, stylish, and a clean dividing partition that gives off fresh air to all. See more of this projecthere.
2 Facebook Tel Aviv Corporate Offices
3. Interactive Elements
Interactive architecture is an emerging trend to keep your eyes on. It has been made possible due to huge developments in technology and the availability of new material that allow us to create buildings that are more than just a stagnant structure. In contrast to traditional architecture, the design essence of interactive architecture traits lies in the physicality and behaviour of the elements on display. In addition to moving buildings, interactive elements can be as simple as incorporating tiered seating, whiteboard walls, and of course the corporate office slide.