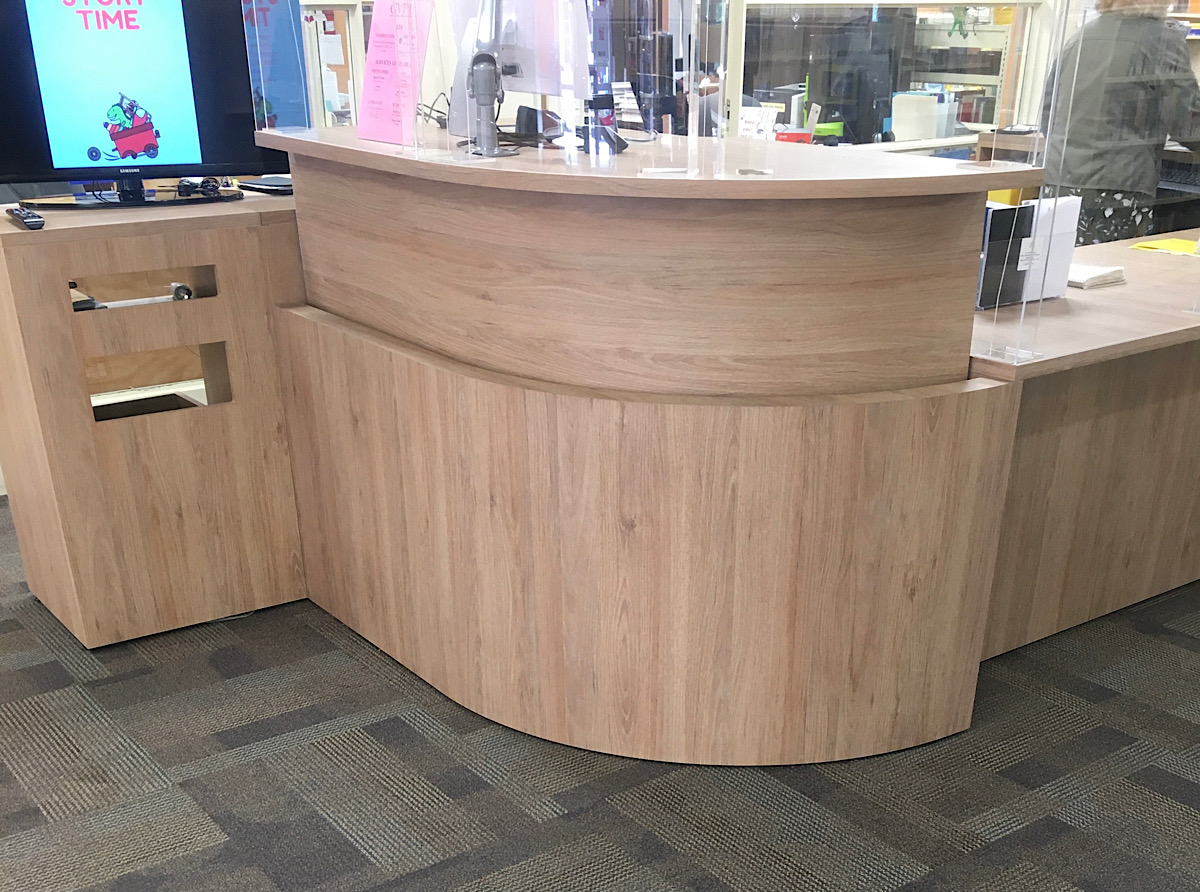 21 Oct

JMC Design Project Case Study: Grand Valley Public Library

2021 was a year of great change for schools and libraries in Canada and beyond: after a year of COVID-19 closures, libraries and other places of learning finally reopened their doors to the public. JMC Design was delighted to be involved in a number of successful library design projects. This includes the Grand Valley Public Library in our home town of Ontario!
The Client:

Based in Grand Valley, Ontario, The Grand Valley Public Library serves three key communities: the Town of Grand Valley, the Township of Amaranth and the Township of East Garafraxa. Located at the corner of Main Street and Amaranth St in the Town of Grand Valley, Grand Valley Public Library is a central access point in the area offering a wealth of educational resources. Originally built as Carnegie Public Library in 1913, the old building was destroyed in a tornado in 1985. Reopening in its beautiful current form in 1988, the library spans 4,300 square feet and offers a concept that is open and inviting.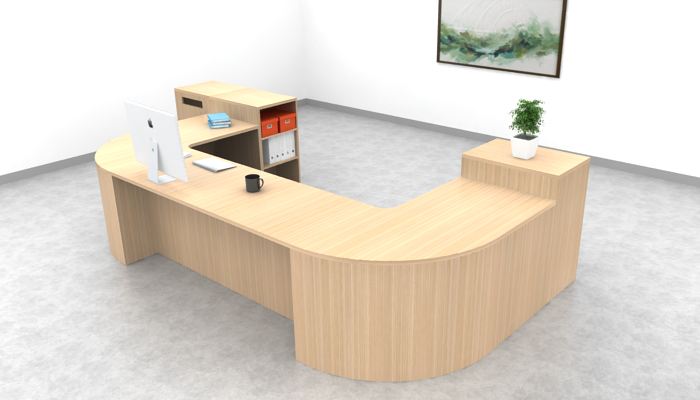 The Challenge:

With libraries reopening across the country, library staff were keen to install a new circulation desk. This would entail a custom build, with JMC Design staff using all their skill to create something new and totally customised. Our favourite kind of project! Following initial consultations and a full briefing, we put our heads together to propose some unique and creative ideas.
The Project:

We started by visiting the site of Grand Valley Public Library, taking key measurements and assessing the client's needs. Once designs were submitted and plans agreed, our experienced design team got to work. Our furniture designers created a custom circulation desk (pictured) with a custom acrylic barrier, acting as a vital line of defense against the spread of infection. This also involved creating a height-adjustable desk with wheelchair access and service points.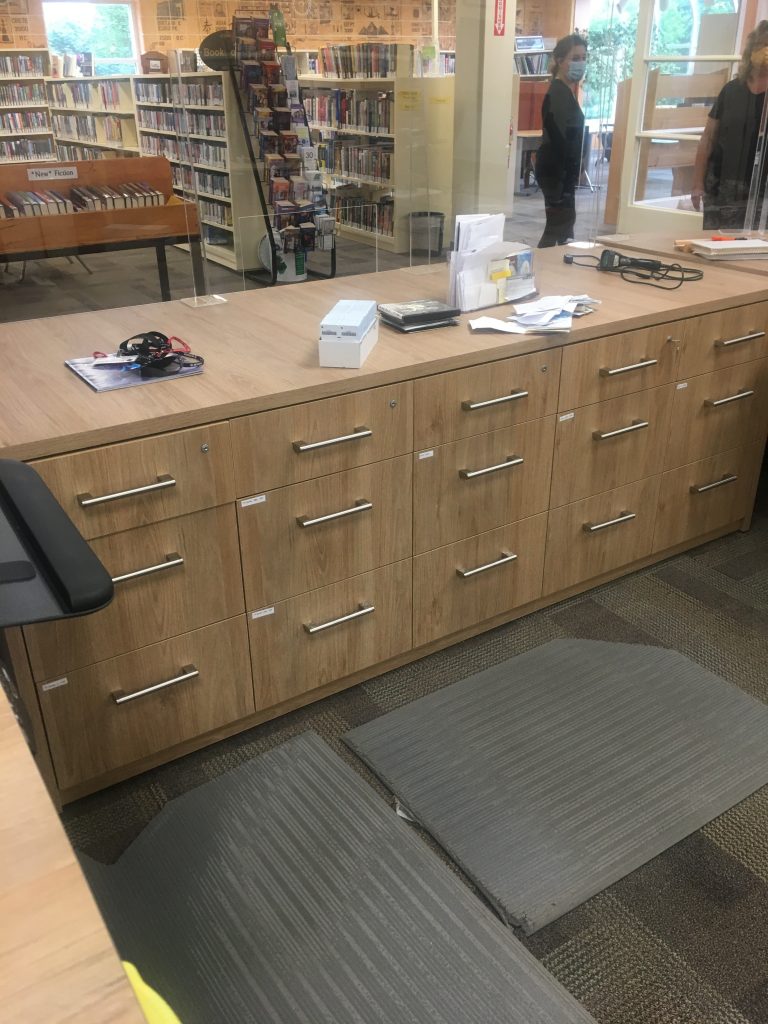 The Result:

This was a project we thoroughly enjoyed working on due to the level of creativity and custom designs required. Not only did we create a custom circulation desk; we also built totally new service points; shelves and DVD & book drops around the library's TV. We were happy that the client was happy – as you can see from the pictures, it's looking great!
The Testimonial:

"JMC designed and delivered a new circulation desk for our library.  The library's new circulation desk now meets the accessible standards for both patrons and staff. This desk is not only functional for day to day use but looks amazing. Jen Carey, Account manager  provided exceptional customer service, from start to finish. She always made time to answer questions and was willing to make even the smallest changes to make sure that the desk would meet our many needs" –

Joanne Stevenson, CEO
Following the completion of the Grand Valley Project, Jonathan Morgan & Company's Jennifer Carey had a word of thanks:
"We were really excited to get involved with The Grand Valley Public Library in this custom library design project, and we're delighted with the end results of our circulation desk. We'd like to send a massive thank you to all the team for choosing us and we wish them all the very best of luck with their new service desk!"
Library Design with JMC: Get Started Now
JMC Design is proud to serve the educational sector as Canada's leading provider of library design services. To get started with your own library design project, contact us today for a free design consultation. We look forward to hearing from you!