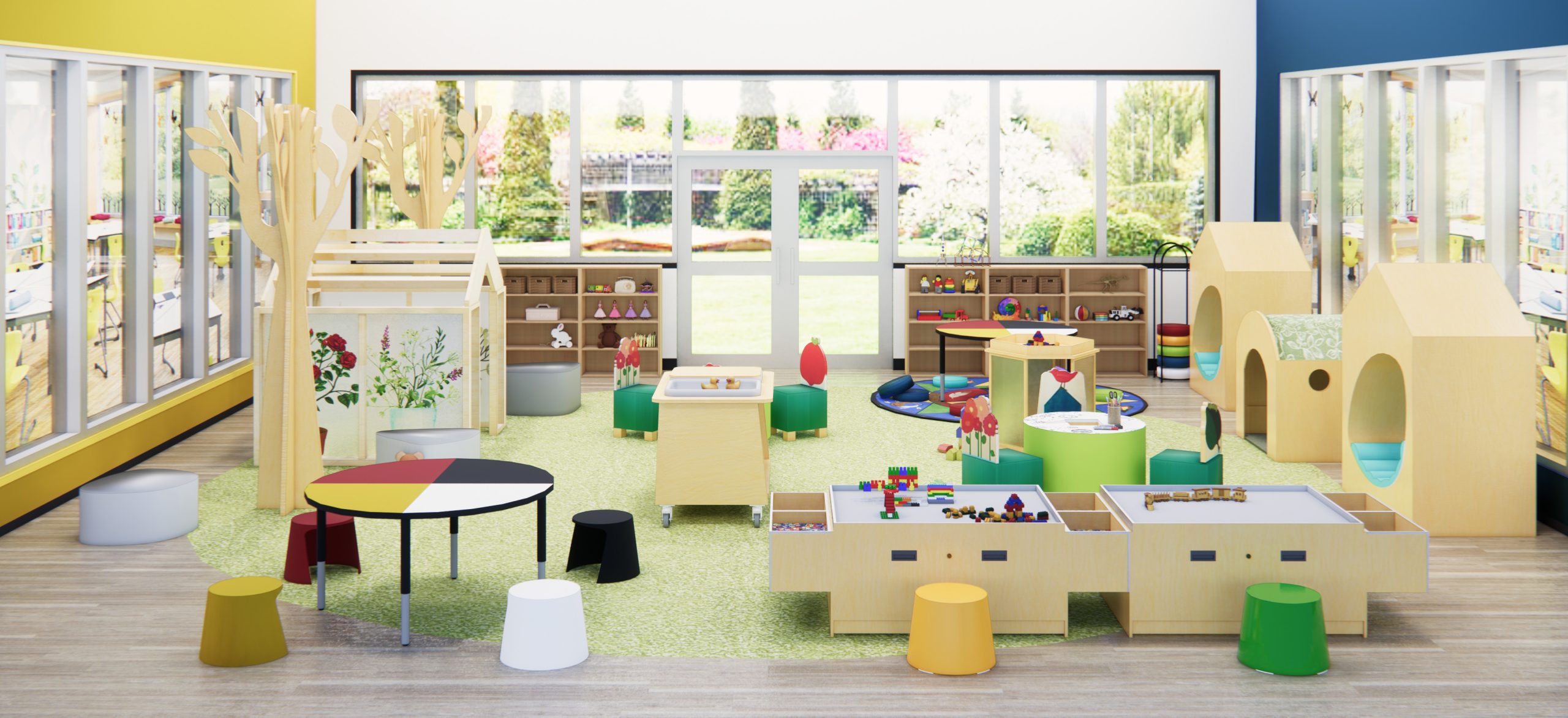 10 Jan

Learning Environments are Transforming to Create Blended, Flexible Spaces in 2022

Schools, colleges, and universities are contending with the effects of a global pandemic while trying to maintain a sense of safety and school community, and a big part of this includes the physical transformation of educational spaces.

These educational institutions are dealing with the repercussions of a worldwide pandemic while attempting to retain a sense of safety and school community.  Transforming educational spaces is a key part of that.

This year, we're expecting to see more spaces curated to channel a sense of comfort and personality. Here are 5 of the trends to follow:
Designing for Safety:
Educational institutions are reconfiguring classrooms to accommodate fewer students and staff, adding hand sanitizing stations and repurposing community spaces for COVID-19 testing. They are also looking for products and design elements that are easy to clean and maintain.
Safety has undoubtedly been the top concern among K-12 schools, colleges and universities for students, faculty and staff who are participating in any sort of in-person learning. According to a survey from the American Council on Education in 2020, safety relating to COVID-19 was the most pressing concern for college and university presidents.
For K-12 schools, child-care programs, and other types of in-person instruction, the CDC recommends arranging the desks or rectangular tables with all seats facing the same direction and avoiding circular desk arrangements.
"For elementary students, teachers can position carpet squares, mats, or other visual cues, such as tape markings and directional arrows, throughout the classroom or area for on-the-floor seating," according to the CDC.
Safe & Secure Classroom Personalization
This includes everything from movable, easy-to-clean furniture and socially distanced seating layouts to portable technology and mobile whiteboards. Some higher education institutions may opt for individualized learning environments, such as Nook pods.
3. More Personalized Private Environments
To create an efficient and more comfortable environment — and to attract prospective students — more institutions of higher learning are infusing personalized private convenience into buildings and educational facilities. This is especially important in 2022 as educational facilities limit the amount of people congregating in larger spaces.
Acoustics
Decorative flooring and wall treatments can evoke feelings of safety and comfort and add much-needed visual interest to a space while also providing an important acoustic solution
Area rugs or curtains
Sound masking
Ceiling treatments
Flexible wall partitions
In addition, acoustic flooring solutions that are specially designed to reduce noise come in various styles, types, sizes and colors.
The Comfort of Home
Comfortable, residential design is a trend seen across nearly all industries, and educational premises are no exception. Students are more likely to feel motivated and learn successfully when they are surrounded by functional and beautiful designs that inspire — and make them feel safe and comfortable.
A simple way to create that 'homelike' atmosphere is by choosing the right furniture and materials. JM&C carry many different suppliers that offer furniture pieces mostly seen in residential spaces but built for commercial use – using high quality grade materials and finishes.
Color trends in 2022:
Pantone, the global authority on color, has picked "Very Peri" as the color of the year for 2022. The company describes Very Peri as "a dynamic periwinkle blue hue with a vivifying violet red undertone blends the faithfulness and constancy of blue with the energy and excitement of red".

The Benjamin Moore Color of the Year 2022, make room for creativity with October Mist CC-550. This gently shaded sage quietly anchors a space, while encouraging individual expression through color.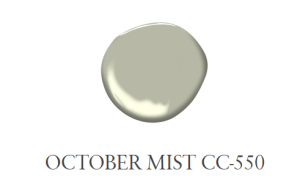 The Sherwin Williams color of the year is Evergreen Fog. Soothing, subtle, and a perfect shade to freshen up any space.