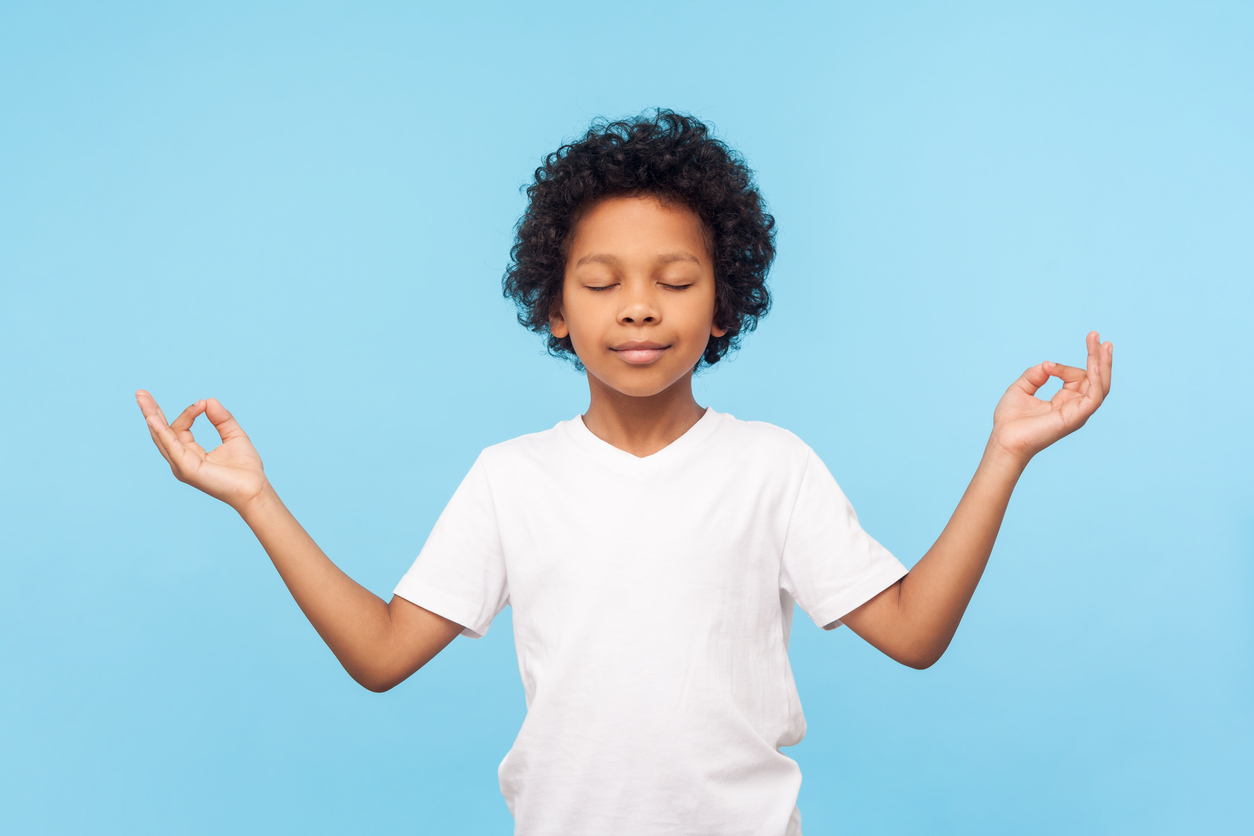 15 Jun

How to Create a Library or Classroom Breakout Space

Sometimes, you just have to kick back and relax – and that's even the case in our classrooms and libraries. The best way to allow this in your environment is by creating a casual, separated zone that encourages comfort and communication. In the latest blog from JMC Furniture, we look at how you can create a library or classroom breakout space in a few easy steps. Check it out!

Classrooms and libraries are all about learning. However, here at JMC Furniture, we believe learning shouldn't always be based around a desk. Social learning is just as important as academic learning, and a comfy breakout area provides a space for your students to relax, exchange ideas and learn from each other. 
The Benefits of a Library or Classroom Breakout Space
Don't let the name fool you. Breakout spaces aren't just for break times – they are for general use and should be seen as a physical extension of your classroom or library. Rather than limiting your lesson to the confines of the classroom, a breakout space allows conversation to continue and flow naturally across multiple spaces. 
Breakout zones provide the perfect space for your students to catch up about their previous lessons, homework and group projects. They also provide a valuable space for teachers and support staff to meet with small groups of students. They can also be used as 'in-between' spaces, providing a space to kick back and take a load off during free periods. Put simply, a comfy breakout space can help your students feel at home at school. 
Setting up a breakout space for your classroom or library doesn't have to involve lots of planning and investment. To make things a little bit easier, we've highlighted 4 simple steps to get yours done right. Check them out!
Select Some Soft Furniture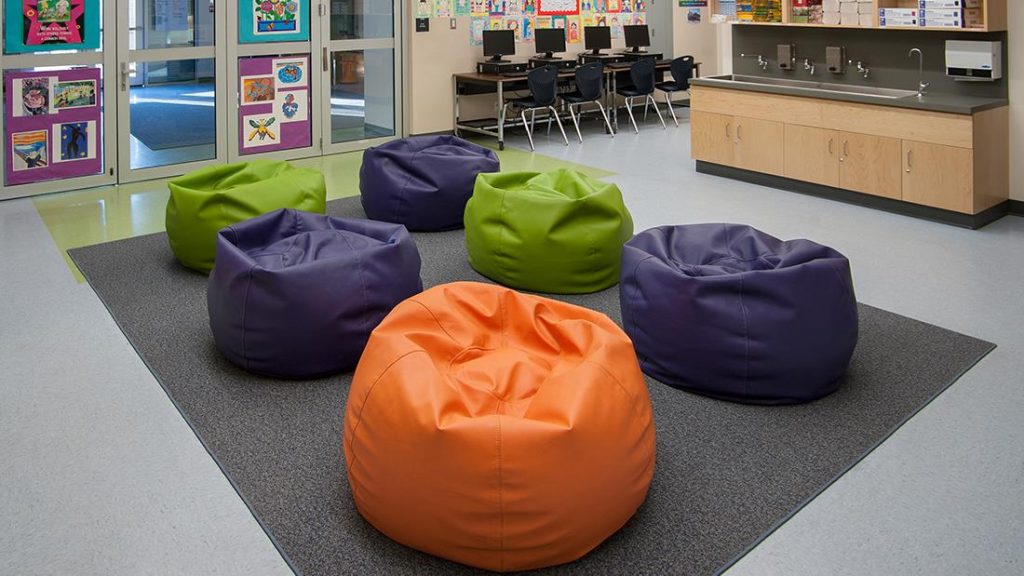 Getting your breakout space right is all about selecting the right kind of furniture. Given that your pupils and library users may be used to sitting on harder, firmer chairs, it pays to allow a little comfort with furniture that is soft and durable. Think of your classroom breakout space as a kind of soft play area for learning!
Your breakout space could be used for a variety of play and learning activities, as well as for lunch periods. This means that tough, easily-washed materials work best. Here at JMC Furniture, we recommend non-porous materials which can be easily cleaned using hot soap and water. We also recommend going for pieces that are sturdy, heavyweight and not prone to tears and breaks.
Still undecided on a furniture supplier for your breakout space? Look no further. Get in touch with our sales team to hear more about our huge selection and our 10 year guarantee on soft furnishings!
Try to Facilitate Flexibility in Your Space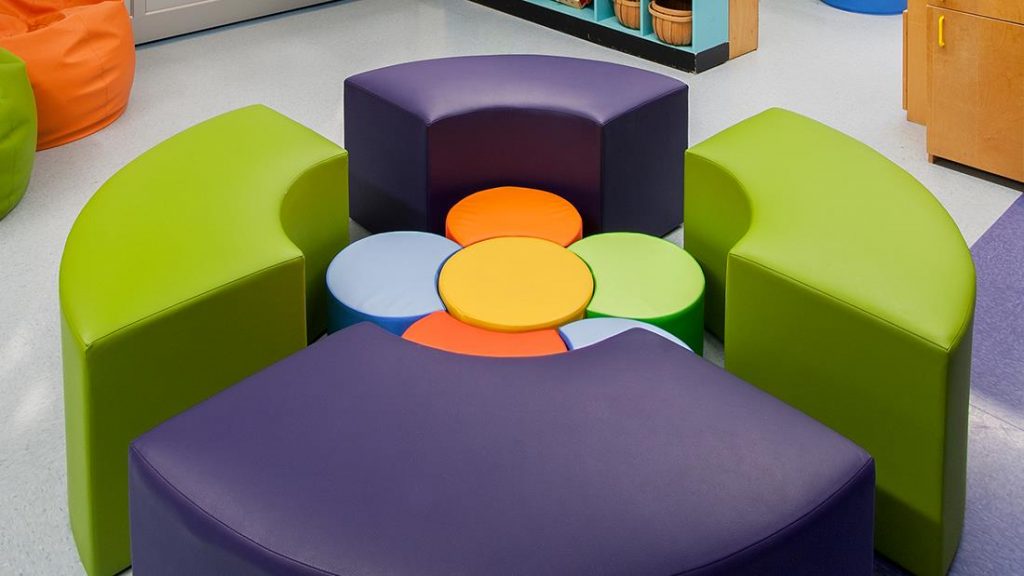 Social learning is all about comfort and adaptability. With this in mind, you'll want your breakout space to be as flexible and easily changed as possible. Whilst your selection of furniture should be soft, comfortable and easy-to-clean, it should also provide a variety of seating options, including standing, leaning or sitting, giving the space's users a choice of working at a table or not.
When it comes to setting up a flexible space, furniture selection should also be easily moved to allow your pupils to reconfigure the space for a variety of purposes. Booths, for example, allow soft seating combined with privacy and a larger environment to work in. Whilst your space should be casual to its core, it should also provide strong support that adjusts to various workstyles, postures and tasks.
Interested in learning more about creating flexible, adaptable, dynamic learning spaces? We're on-hand to create a plan that works within your spatial and budgetary requirements – it's what we do!
Get Some Colour and Character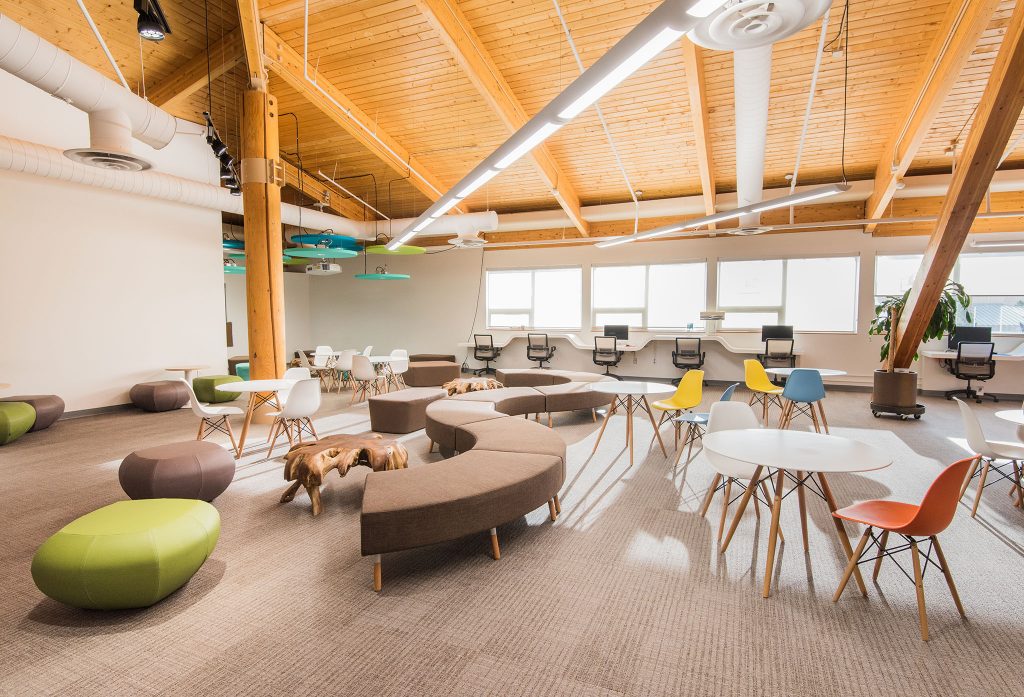 Whether your breakout space is in a classroom or library, it should always aim to inspire creativity and collaboration. This means that you should make some considered choices when it comes to the colours used in your space; including furnishings, decor and paint jobs. Here at JMC Furniture, we've created some truly impactful breakout spaces by using a variety of materials and styles – just like those seen above in a recent project with Yukon College. 
Using a combination of colours is crucial. To start, consider using stimulating colour schemes with inspiring artwork or quotes. Get your pupils involved in designing the space they want to see. Use their creative ideas to plot the layout and plan your interior decor. A great idea here is to include an art wall where pupils can post their paintings, drawings and scribbles. 
Injecting some colour and character into your space doesn't have to break in the bank. We've discussed how to add colour to your space in a way that is quick and cost effective – check out the blog yourself!
Connectivity is Key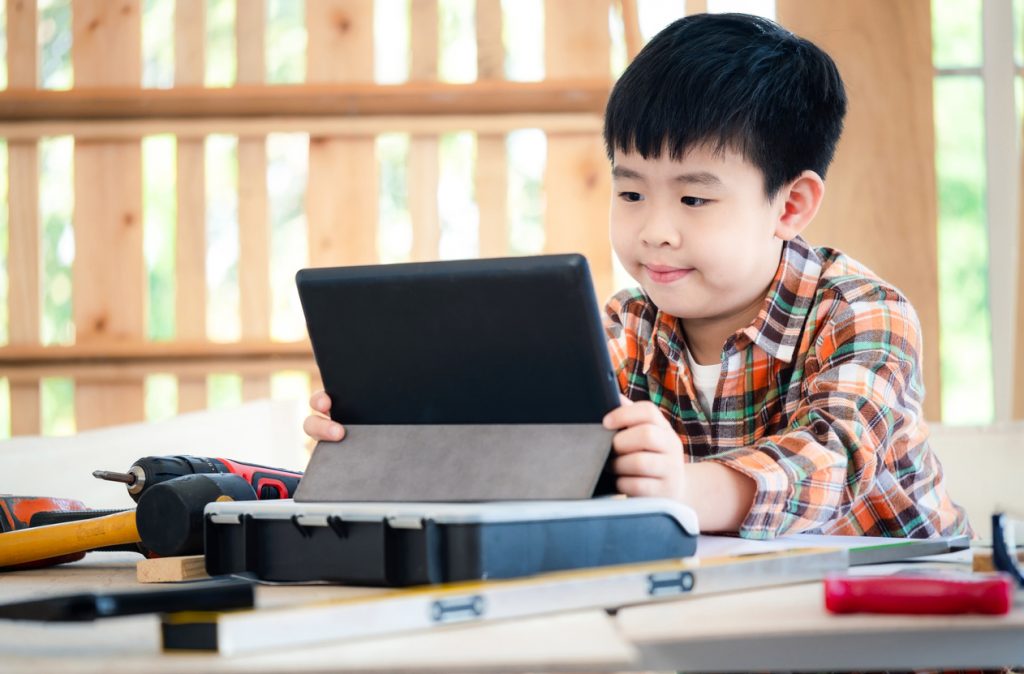 Creating an awesome breakout space involves more considerations than furniture selection and colour choice. It also means choosing a location that allows technology to work to the best of its ability. You'll want to locate your breakout space in an area with strong Wi-Fi connectivity, with plenty of accessible power outlets so students can use laptop computers, tablets and other mobile devices.
Power outlets should be numerous and available near breakout spaces as well as near tables and desks, without students having to move around too much to access it. Where space is limited, USB sockets can be a smart and cost-friendly alternative. 
Aside from power and internet connectivity, your breakout space should be in an area that is relatively quiet and supportive of calm, collaborative learning. Outside of the classroom or library itself, lobbies and foyers often work best. 
Create Your Breakout Space with Canada's Leading Educational Furniture Supplier
JMC Furniture has a wealth of experience in creating comfortable, conversation breakout spaces in dozens of projects across the educational sector, including schools, colleges and universities. To get started on your breakout space project, get in touch with a member of our sales team for a free and impartial consultation.