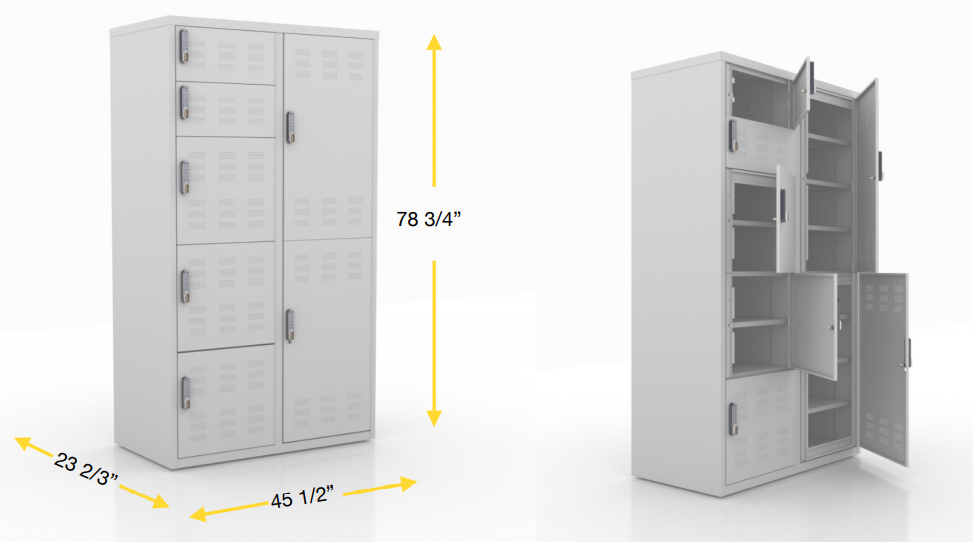 13 Jan

Starting a Curbside Service? Try Our Secure Smart Lockers!

Throughout the course of the Covid-19 pandemic, Jonathan Morgan & Company has been acutely aware of the challenges faced by schools and libraries across the country. Teachers and library staff are wary of the risks of contamination, and as a result, curbside collections are more popular than ever. We're facilitating safe and distanced curbside collection services with a range of Smart Lockers. Check them out!

Whilst current restrictions make curbside collection services essential for many schools and libraries, many architects and librarians have agreed that they will continue into the future as a long lasting consequence of the pandemic. But what is holding so many schools and libraries back from introducing their own curbside collection service?

The answer lies in their high price range, as well as their often-large size. In other cases, these lockers are simply too heavy duty for the deposit and collection of books. Fortunately, the Smart Lockers are available in adequate dimensions and specifications for storing books, featuring one-time combinations that can be sent when orders are ready for pick up. It doesn't get any safer, nor more convenient!
Facilitate Curbside Collection with Smart Lockers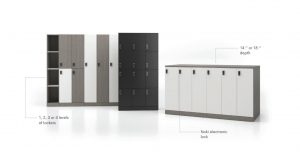 Schools and libraries need smart solutions to navigate the challenges of coronavirus. Luckily, they don't get any smarter than these awesome lockers, now on sale at Jonathan Morgan & Company. Let's take a look at some of their smart features:
Available in colours including Antique White, Cayenne Maple, Cherry, Honey and many more 

The hinges of the doors can be opened at 110° for more space.

Fully Greenguard Certified 

Materials low in VOC emissions levels to ensure that the products are acceptable for use in environments like schools, libraries and health care facilities.

Industry-leading system allowing for easy access at user's convenience

Variety of compartments in a choice of dimensions

Highly customisable

Easy programmable codes to access contents inside

Ensured safety and security of enclosed objects with an electronic lock system that resets automatically after every use. 

Available in small height, 29", 40", 44", or the tallest height is 71", which comes with a fixed shelf on top. The depth of the lockers is 14" or 18".

For librarians, they can create benches, collaborations tables or fill the locker with books for their clients.
Curbside collection services are playing a huge role in making life a little more manageable through ongoing lockdown restrictions. Protect your staff & pupils and get your curbside collection service off to a smart and secure start with smart lockers, exclusively at Jonathan Morgan & Company!
Going Curbside? Go Smart!
Are you thinking of starting a safe and secure curbside collection service at your school or library? Look no further. Get in touch with the sales team at Jonathan Morgan & Company to place your order!