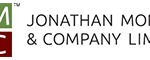 22 Jun

Product Spotlight: Virco Activity Tables

The Activity Table line, by Virco, is a very versatile collection of mix-and-match table tops and legs that is suitable for multiple modes of learning, working, and socializing all within one environment. These tables come in many different shapes and heights, making it possible for them to serve preschool age up to adult users.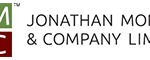 The Activity Tables are available in a large selection of colours and finishes, which allows for the creation of traditional tables or even a contemporary aesthetic. The table top laminates and edge frame accent colours will be sure to provide the appearance you are looking for. Custom colours and finishes are also available if it is required, plus there is the option of having the table top personalized with your school name or company logo.
The unique table shapes are designed to easily nest together to encourage group work, but are also portable and easy to move to allow for redesigning and adaptation for other types of learning or special events. Curved or rectilinear tables can also enhance and compliment interior architecture, depending on the design of your space. Our in-house design team would be delighted to create a unique and appealing environment that is perfect for your needs and aesthetic.