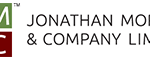 01 Jun

Product Spotlight: The Chester Chair From Hightower

Chester, a chair designed by Danish Käre Frandsen, has just been released by HighTower. It was inspired by the classic Chesterfield lounge chair and named appropriately, but it brings a new lightness and warmth to any interior. It is especially suited for use in public spaces, waiting areas, and lounges, but would also be appropriate for school spaces as the wide seat enables the user move freely. The base is available in three different finishes and a choice of four materials are available for the buttons which can either blend in or contrast in colour.

I love how this chair combines its traditional inspiration with a modern aesthetic. The tasteful combination of these two styles is successful and it could be paired with a wide range of other furniture pieces to create a cohesive and functional interior.