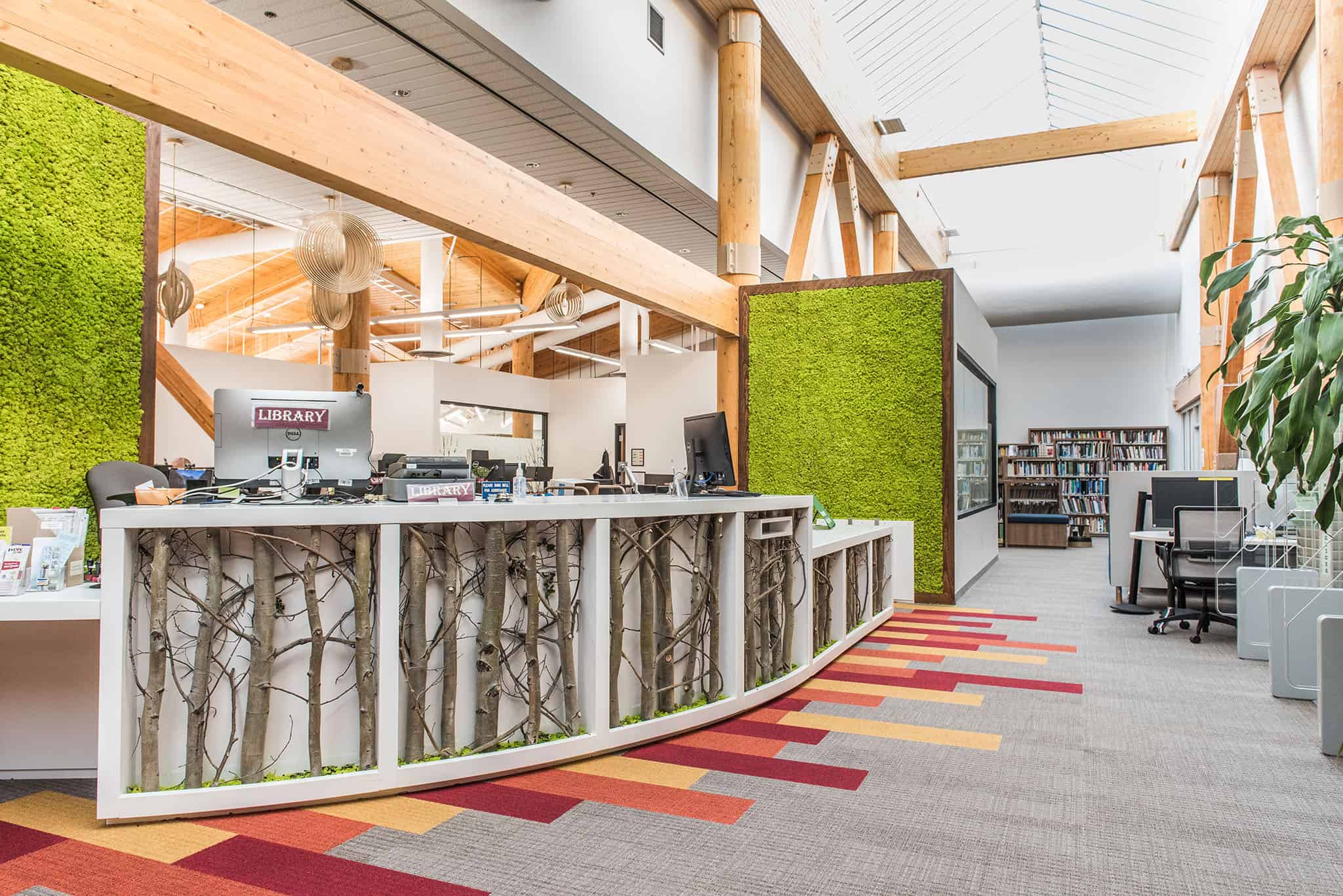 16 Sep

Remodelling Your School? Explore Our Amazing Project Portfolio

It's been a strange year for all of us. Social distancing is the new normal, and many of us are still getting to grips with new restrictions, face masks and constant handwashing. However, things aren't always going to be this way. Things are going to get better, and the whole team at Jonathan Morgan & Company look forward to meeting the challenges of today with forward-thinking interior design and furniture which doesn't compromise on style. 

Throughout the years, our dynamic team of interior designers and furniture designers have been proud to guide and assist our customers through the challenges they face, creating happy, functional and productive environments. And, just like past challenges, we're going to get through this one together. 

As schools and libraries reopen and we focus on the light at the end of the tunnel, we'd like to highlight some amazing past projects before we enter a new and exciting future. Check them out, stay safe and get in touch with our team today to get your interior design project off to a running start!
The JM&C Portfolio: Projects We Love
Things have been better, and things are going to get better. Below we've shared some examples of how we've made learning and educational environments better for our customers, placing their needs at the core of everything we do:
Yukon College (Whitehorse Campus)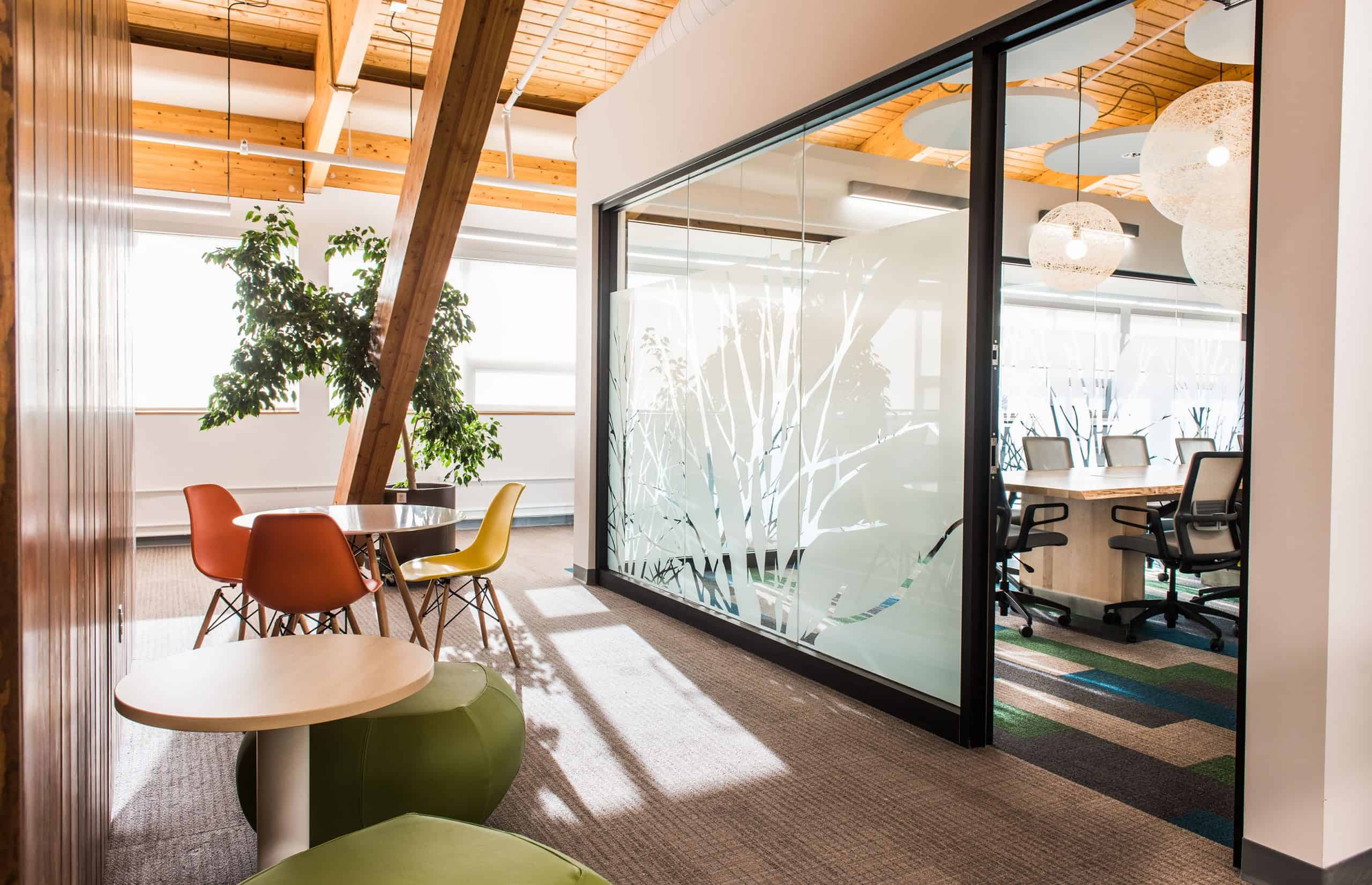 Yukon College Whitehorse campus recently renovated their Library into a new Learning Commons space. The Innovation Commons provides a variety of open and closed spaces, access to innovative tools and technology, and inspires a northern-focused feel with furnishing colours matching the college's "Seasons" theme. JM&C is proud to have participated in the design, supply, and installation of all interior furnishing. 
Unique products from around the globe were used to enhance the look, feel and image and to encourage the use of the space by the students. Natural teak root tables sourced from Indonesia enhance the lounge spaces, a custom maple slab with a live wood edge in the conference room, and ottomans in the corridors sourced from the UK.
University of the Fraser Valley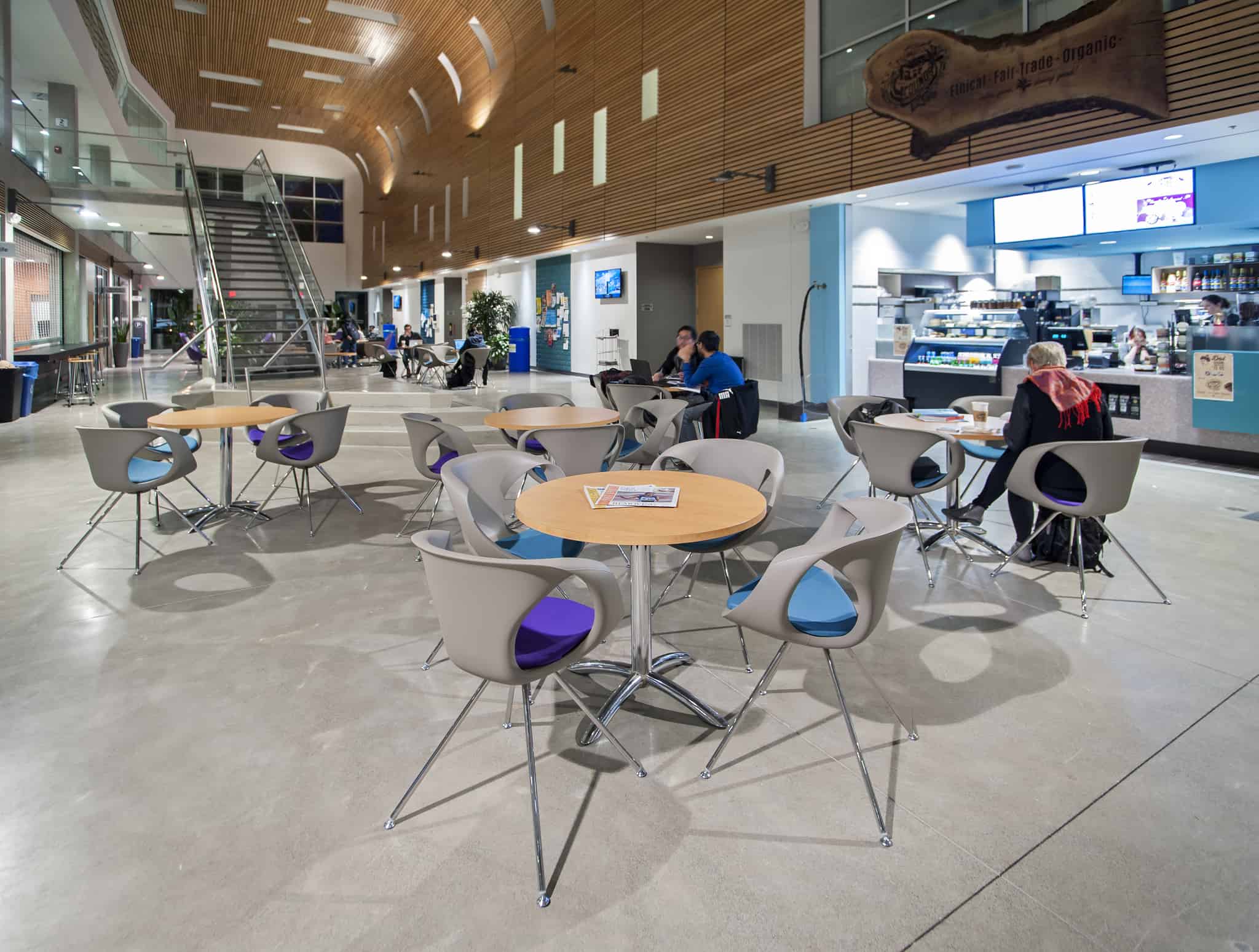 University of the Fraser Valley and the UFV Student Union Society worked together to realize a long-term dream of opening a cutting edge new 46,700 square foot Student Union Building on the Abbotsford campus. The Student Union Building was designed to encourage student engagement and connections. 
JM&C helped achieve this vision by working closely with UFV Campus Planning and the project architect to help develop the furniture design specifications for the project. JM&C supplied and installed lounge chairs, side tables, café seating & tables for all 3 floors. Soft seating and café chairs were sourced from Europe to create a unique & modern environment thought of as an inviting 'campus living room' that everyone can enjoy.
University Hill Secondary School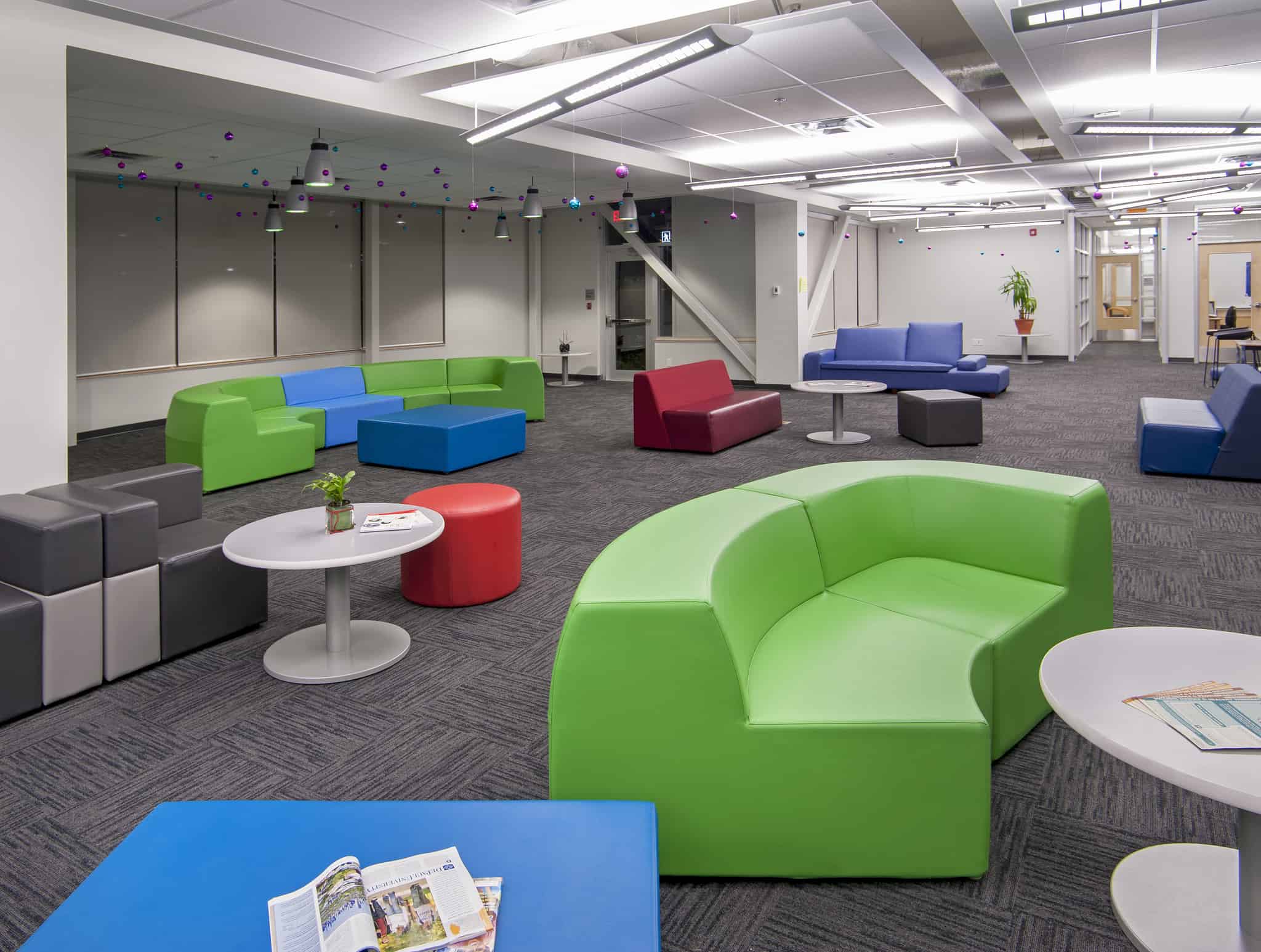 Located at the south edge of the University of British Columbia campus University Hill Secondary aims to provide students with the technology and tools to excel academically. This state of the art school replacement project was designed with flexible classroom spaces and informal learning areas. 
The Vancouver School Board looked to JM&C to furnish these spaces with vibrant and colourful German made modular soft seating while other areas featured benches and collaborative tables.
Sir James Douglas Elementary School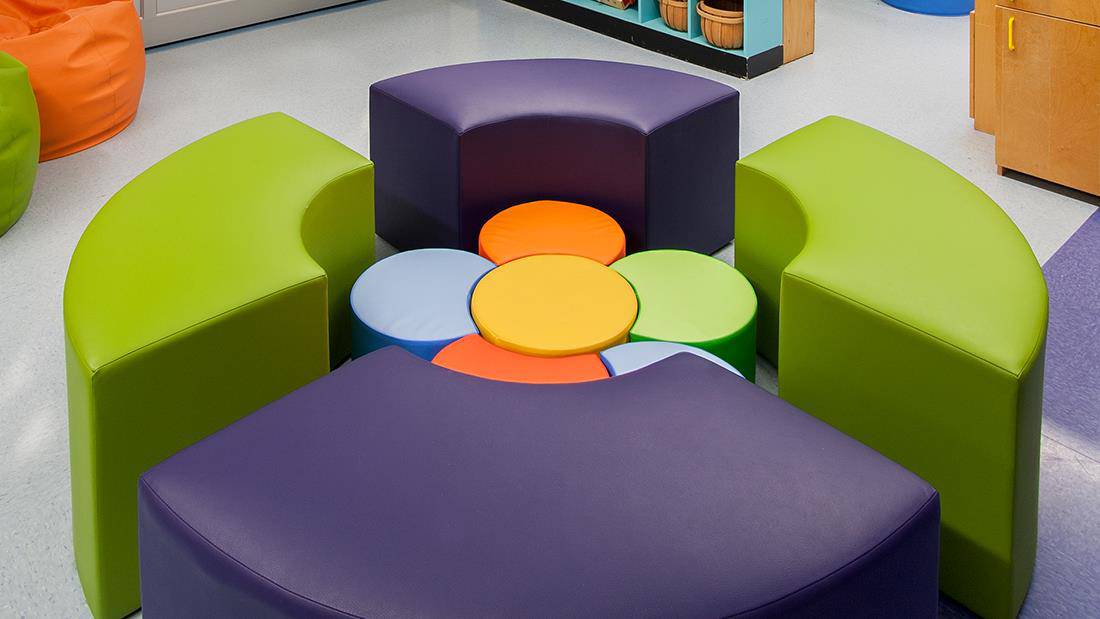 As a popular and growing school, the construction of the new Sir James Douglas Elementary was necessary to keep up with the increased enrollment. The Vancouver School Board implemented a shift into the 21st century flexible learning model in several new schools in which this school was included. 
JM&C offered their expertise to create a stimulating environment featuring bright coloured beanbags, collaborative tables, modular soft seating and benches.
REMODELLING SCHOOLS & LIBRARIES: HOW JM&C CAN HELP
JM&C are here to assist in the remodelling of your school or library with:
Forward-thinking interior design

Cost-effective furnishings

Free consultations

Hygiene & sanitation infrastructure

PureView products
When you want to make some changes to your space, choose Jonathan Morgan and Company. A trusted choice for Interior Design in Canada, North America and beyond.