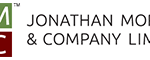 12 Feb

Outdoor Spaces for Libraries in the 21st Century
Take your Library to the next level!
Biophilia has been a big trend in Interior Design over the last 5 years. The necessity of humans to stay connected with nature is going on a spike. Technology is becoming very overwhelming and there is nothing that brings a quick boost like going outside and feeling that fresh air.
When we talk about library architecture and design, the first picture that comes to my mind is a dark room, full of beautiful shelvings and books. Let's not forget that the exterior is as valuable as the interior. Libraries are now seeing the importance of having that natural light and investing in outdoor furniture to enhance their user's experience.
Is there something more enjoyable than sitting underneath a tree reading a good book?
Having that outdoor space not only will promote health and wellness, it will also reduce stress and boost the concentration of library staff and their users.
Some libraries in British Columbia like Prince George Branch Library, Dartmouth North Public Library and the Vancouver Public Library are starting to see this, and they are promoting that outside space for story time, outdoor programs and events. (Have you checked the green roof with multiple plantings of the VPL? Talking about stunning views!)
photo by: VPL
Having that designated space to connect with nature and literacy, no matter where you live will bring an extra option to the community, without having to break the budget. We expect that architects and designers will bring this appreciation for nature more and more in the next few years.
Do not wait until is a trend. Pay attention to the future needs of your space and let's help you to innovate your library now! If you are in need of some tables and lounge chairs for your library space, give us a call! 1.888.856.7800.