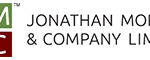 10 May

Montel Mobile Storage Solutions

Whether you work in healthcare, education, industrial, or in a corporate office downtown there is a Montel storage system that will meet your needs. These systems are unlike any other on the market and stand in a class all on their own with their main purpose to optimise your space with cutting-edge mobile shelving storage solutions.

There are no limitations as to what can be put on your shelves and no constraint in how you want to arrange them. As a global leader in movable shelving, we can provide a variety of industry systems that are designed to meet your diverse needs. Whether it is a large warehouse project or a small residential shelving install, Montel products offer optimal capacity, flexibility, convenience, safety and durability that outperform the standard stationary shelving units.

The high-density movable shelving products include the Mobilex®, Mobilex® SpaceFront™, QuadraMobile, Quadral, SAFERAK®, SafeAisle® and WIRED®. These systems allow you to cover only 50% of your floor space and double your storage capacity. Unlike conventional systems with fixed aisles, our mobile shelving systems allow you to close up aisles when you don't need to access them; this eliminates wasted areas and optimises your space. Various Montel mobile shelving products can be mounted on the movable carriages according to your requirements.
In addition to optimised storage space, each unique system addresses specialised user needs. For example the Mobilex® SpaceFront™ is an excellent option to consider for storage of frequently accessed and returned items such as books, files, and materials. WIRED®'s vanguard of components include an infrared monitoring function that detects people and objects in the aisles. If the infrared beam is blocked, the system is alerted that there is someone or something in the aisle and prevents movement until the area is clear. It is invaluable to users for both safety and security purposes. The Quadral system provides you with a compact, high-density movable shelving system that leverages your available space to make your filing storage as efficient as possible. It's an excellent alternative when space limitations prevent you from using one of Montel's larger mobile systems. SAFERAK® is a powered mobile pallet racking system that's designed to enhance efficiency and productivity by optimising your storage.
No matter the industry or application, the flexible, efficient, high-density mobile shelving storage solutions are the ideal choice for making the most of your valuable space. From archive centres to pharmacies to warehouses, from office supplies to sporting equipment to film cans and videotape, the storage possibilities are endless. But they all have one thing in common: making intelligent use of your space to optimise capacity.