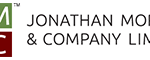 16 May

Alberta Library Conference

Jonathan Morgan & Company had the pleasure of attending and hosting an exhibit at the Alberta Library Conference (ALC) at the end of April. The conference was held at the stunning Jasper Park Lodge in the Rocky Mountains of Alberta. Library staff, trustees, representatives, and even some students attended the event and we were very pleased to interact with many who stopped for a visit at our booth in the trade show.
We were able to showcase a few furniture pieces from some of our popular lines as well as some colourful carpet tile samples. The bright orange BCI "puppy stool" gathered a lot of attention and we were able to give him away to one lucky winner who entered our draw.
The kids (and even some adults) had to test out this fun and unique stool! This sweet girl was particularly enthralled by it and another young boy returned several times to take a load off. We were reminded that children relax and learn in many different ways. While some are content to sit quietly, others need to move around in order to focus.
The ALC show has helped Jonathan Morgan & Company to break into the Alberta public library market and we are very excited to continue what we have built in BC. Despite the downturn in the economy, many projects are moving forward with the hopes that they will create jobs and increase usage for public libraries. We hope to encourage these trends with the design, build, and furnishing services that we offer.
We would like to thank the Jasper Park Lodge for hosting us at their beautiful venue; it was truly stunning. Another huge thank you must go to the ALC Planning Committee. They organized a wonderful event and we look forward to attending it again!