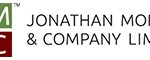 28 May

Furniture Ideas for Libraries in this Generation
Library Major Trends!
With the internet and "save the planet" era, we are all wondering what is going to happen with libraries. Are we all going paperless and switch to a digital library instead?
Research shows that this is not the case, in fact, people are looking more than ever for places to leave aside their phones to focus and concentrate. Libraries are adapting to these changes and becoming learning commons creating a more people-centric environment using furniture that invites all to collaborate and connect.
If you are still using those long library tables here are some fun furniture ideas that may help your library to adapt to the 21stcentury learning.
Luna Chair:
This is one of our favourites for active listening or relaxation. The special thing about this chair is that you can listen to your favourite audiobook without the need of headphones. That's right! The chair is designed to keep the sound inside with built-in loudspeakers.
Palmieri Pond Table
Organic, fun and flexible. The pond is a collaborative table that can seat anywhere from two to ten people. Contact us for more information!
Box Browser Children's Furniture
Box browsers is a great way for children to explore and a wonderful way to create a fun and colorful mobile area. Use in conjunction with book towers, other display pieces and soft seating to create dynamic spaces.
Fresh coast Chairs
They have 2 shell shapes and over 40 standard cut-out and engraving options. The subtle curves of the chair base couples with the glide and gives a feel of whimsy to the collection.
Leland Pluto Bench
The Pluto bench is designed for one or a cozy seat for two.
If you want to adapt your library to the new generation check our work here: https://www.jmcdesigninteriors.com/projects/