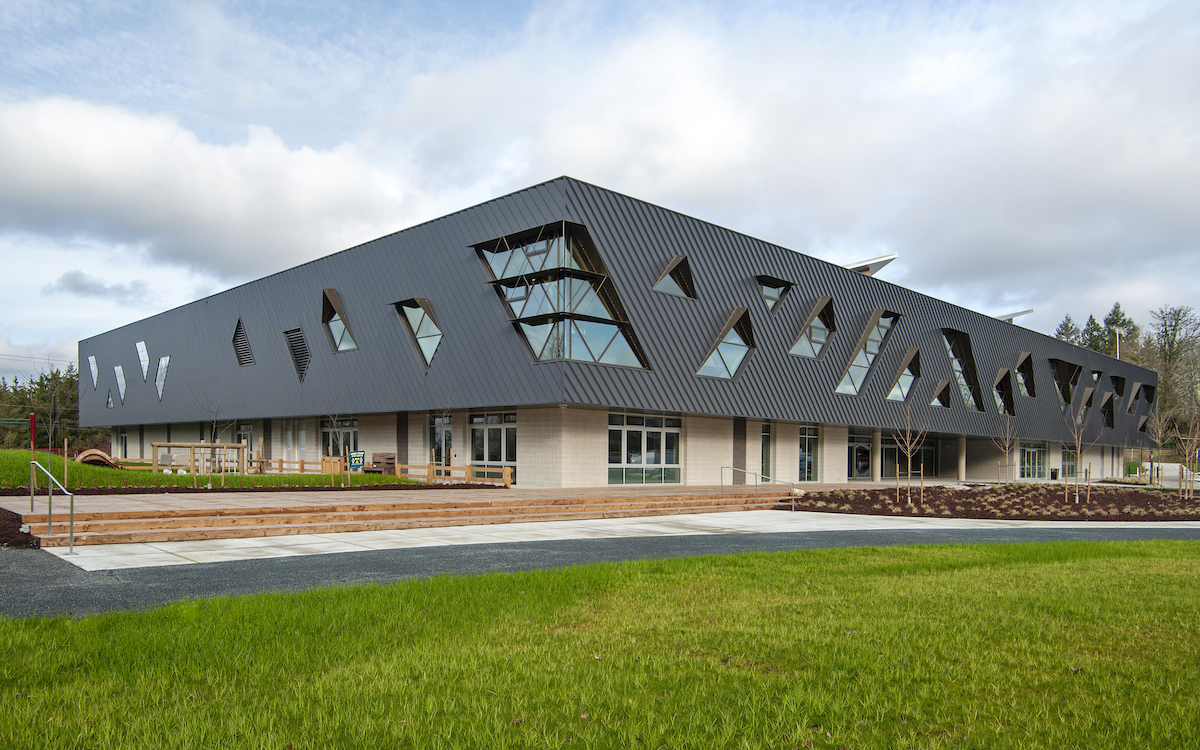 24 Mar

JMC Gets to Work at Clayton Community Centre Library

Here at Jonathan Morgan & Company, we love teaming up with schools, libraries and community centres to create beautiful, flowing & social learning spaces. We ventured to Surrey, BC to work with Clayton Community Centre in the creation of their brand new library space, adding to our growing list of successful projects. Check it out!

We're always happy to lend our expertise to eco-efficient and expertly designed spaces. We did just that in our project with Clayton Community Centre, becoming the first community centre in North America to achieve Passive House certification and Canada's largest Passive House facility to date. Conceived as a futuristic community centre, the space combines four aspects of the City of Surrey's community services (recreation, library, arts & parks) in one seamlessly integrated facility.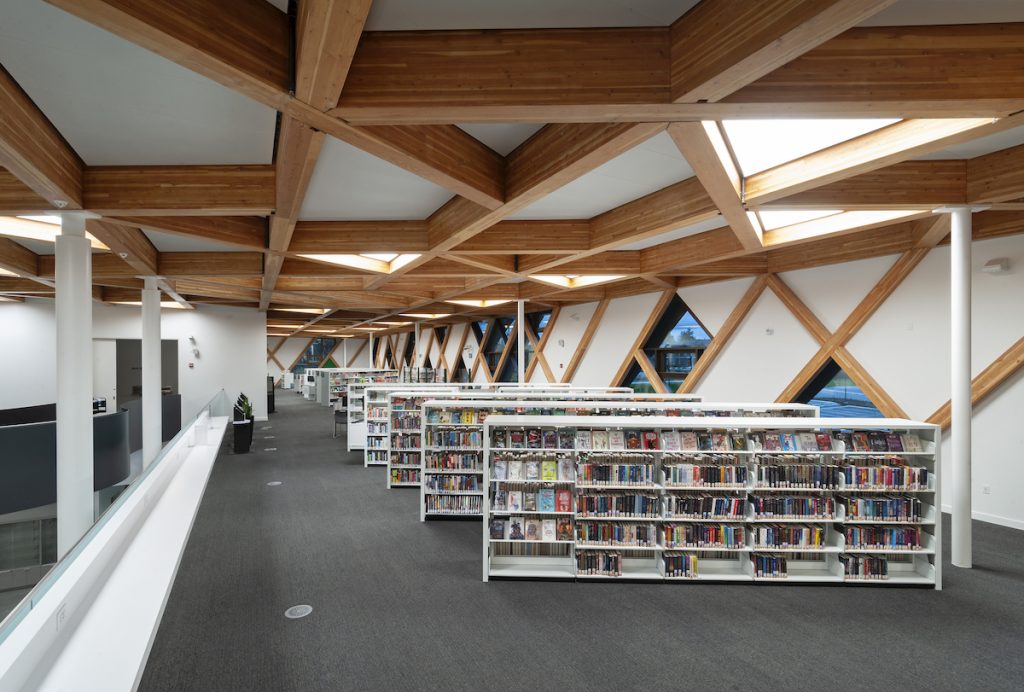 Based in the culturally diverse & rapidly growing neighbourhood of Clayton Heights, the design of the community centre and its library focuses on meeting the needs of youth whilst providing key gathering locations to support community connections. This totally unique mixture of spaces brings together arts & culture; sports, fitness and a branch library. We were delighted to play a role in facilitating community-led engagement in this awesome project!
JMC Design: How We Helped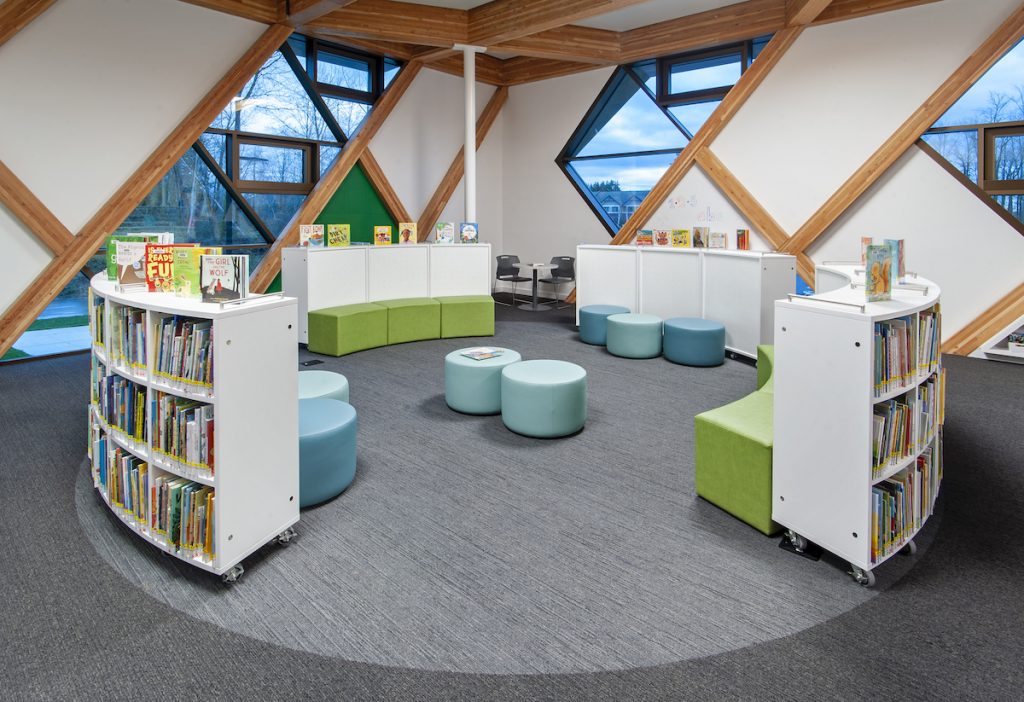 JMC Design worked with Clayton Community Centre to create a flowing, functional and productive library space:
– Shelving: We proposed and supplied a range of shelving units to house books, magazines and other learning materials; with shelves dispersed at key locations throughout the library.
– OPAC Stations: JMC supplied a selection of Online Public Access Catalogue stations, many of which can house monitors, screens and other heavier-weighted items.
– Furniture: We supplied a selection of furniture from our exclusive JMC Furniture range to complete the library, including various seating, tables and desks.
– Bespoke Pieces: Our ability to create products for unique requirements are shown in the custom curved shelving & ottomans in the Children's Area which were designed to match the circular carpet inlay.
– Expert Service: From initial consultation through to delivery and final installation, we were delighted to have the Clayton Project fully wrapped up in a matter of weeks!
A Special Thanks from Jonathan Morgan & Company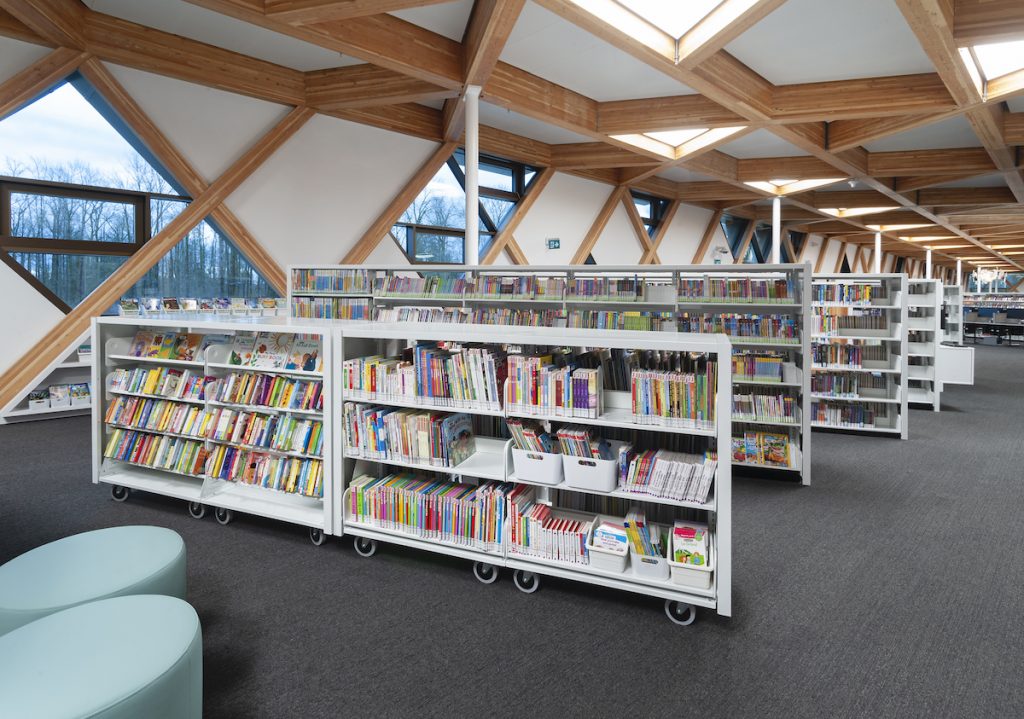 We'd like to send a special thank you to all of the team at Clayton Community Centre for placing their trust in us:
"We were absolutely delighted to work with Clayton Community Centre inside North America's first Passive House and Canada's largest Passive House Facility to date! We took the opportunity to get creative, lending a number of services towards this project including furniture selection and spatial planning. The results were fantastic and we can't wait to see the library open its doors for a return to normal learning in the future!"
Get Started with JMC Design
We're more than just a design firm. We bring together decades of interior design experience to create happy, flowing and productive learning experiences. To find out more about the amazing work we do, check out our full project portfolio or reach out to a member of our sales team who will be happy to help!