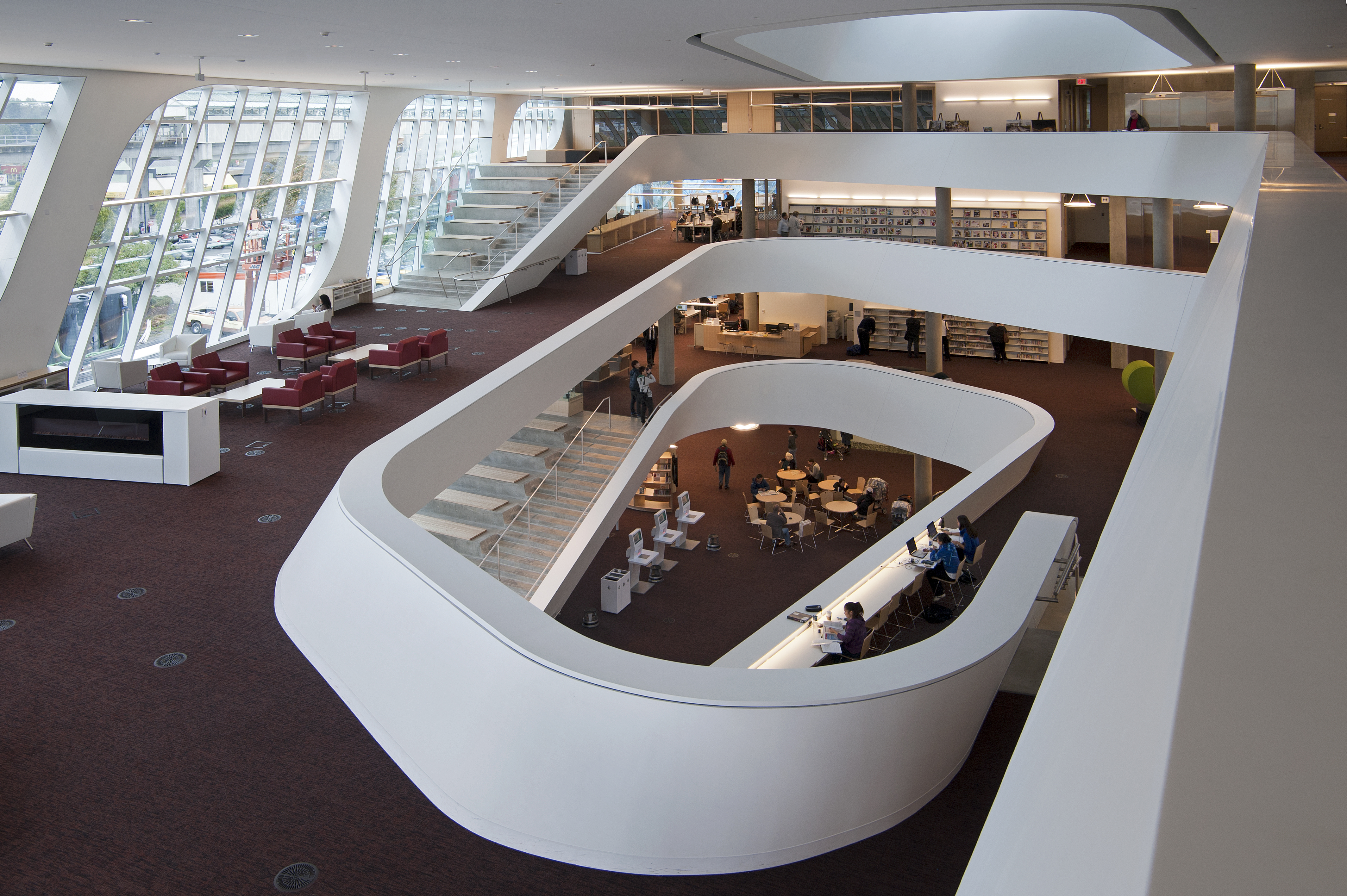 30 Jul

Libraries Interior Design
Extremely Practical, Extremely Functional!
Libraries are well known to have one of the best iconic interior designs in the world. Governments and Universities use a big portion of their budgets to put emphasis on public spaces like libraries to create the ambiance that students and the public are looking for.
We have proudly participated in numerous library design projects, here are some of our favorites:
Nanaimo public library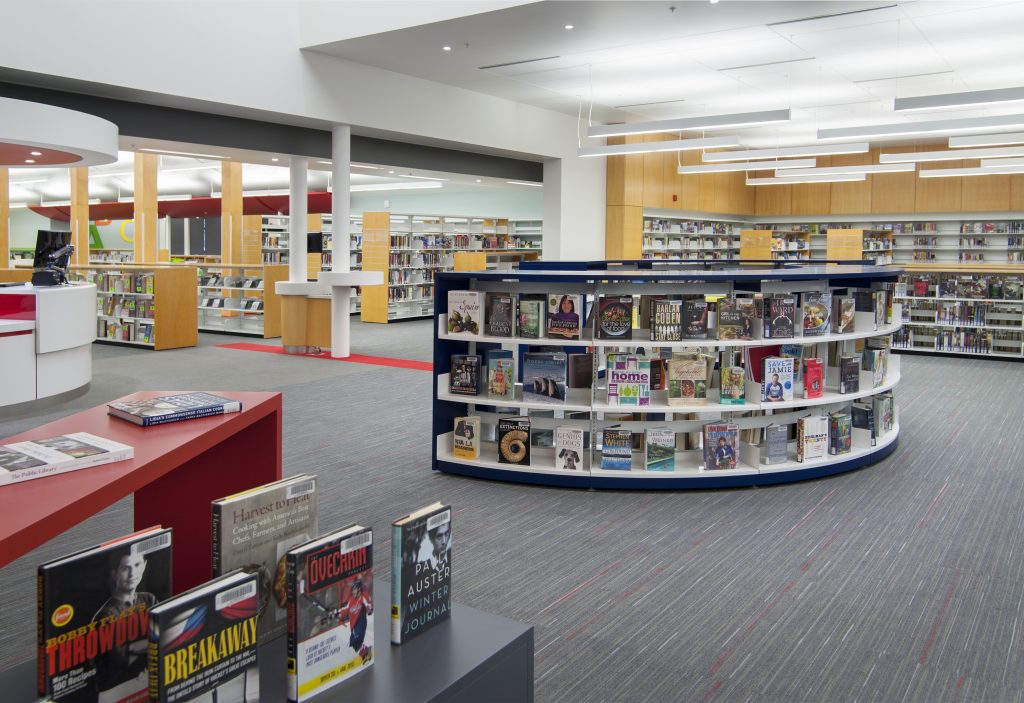 They hire JMC team to help them with the design, supply, and installation of their modern library that features unique furniture and shelving from around the globe to enhance the look, feel and image of their library. Space is full of bright colors and fresh designs, Take a look here.
Yukon College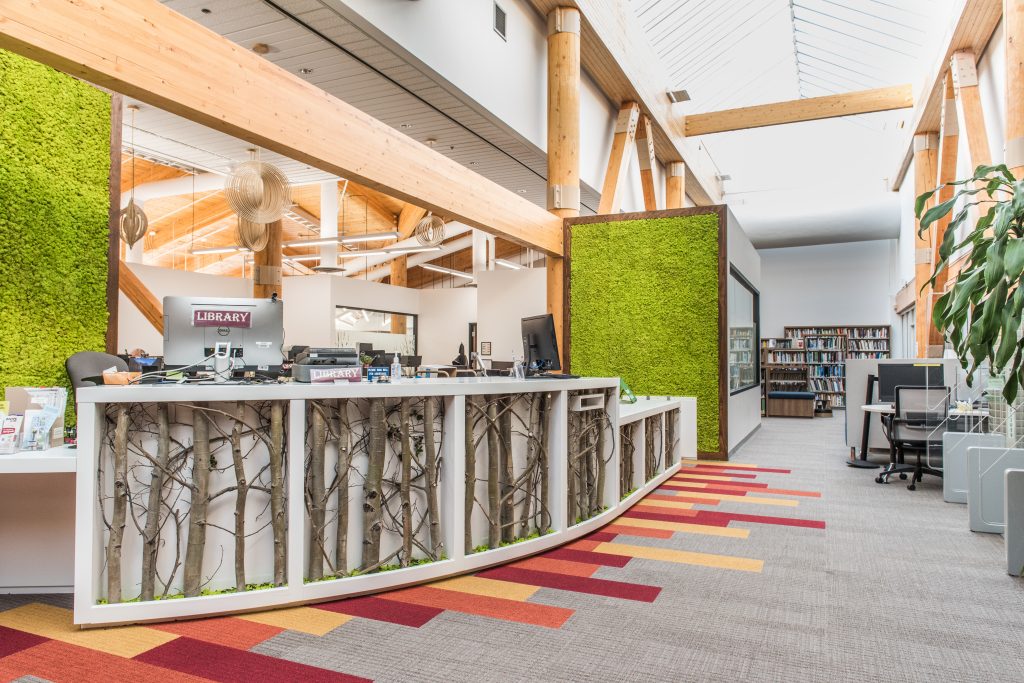 This is one of our most recent projects! This space is exploding with the creativity of our designers! From natural features, collaborative spaces and the right lighting, this is the best example of how a modern space should look like!
Whistler Library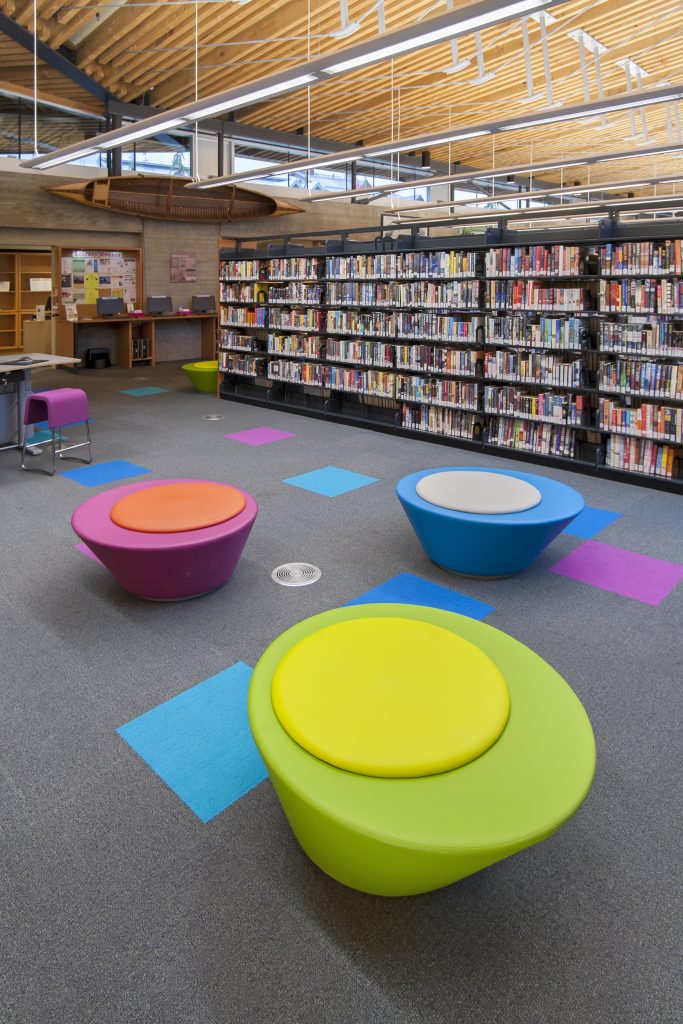 The Whistler library began working with JM&C with the vision of a new service model – their goal is to provide barrier-free, outstanding service to their patrons. A series of design consultations ultimately led to this amazing transformation. The project included new carpet tile flooring to improve wayfinding, curved shelving and soft seating to brighten up space, and compact height adjustable desks to make service points more approachable. Colors and finishes, complimentary of Whistler's natural environment were selected by JMC's talented designers.
Surrey City Centre library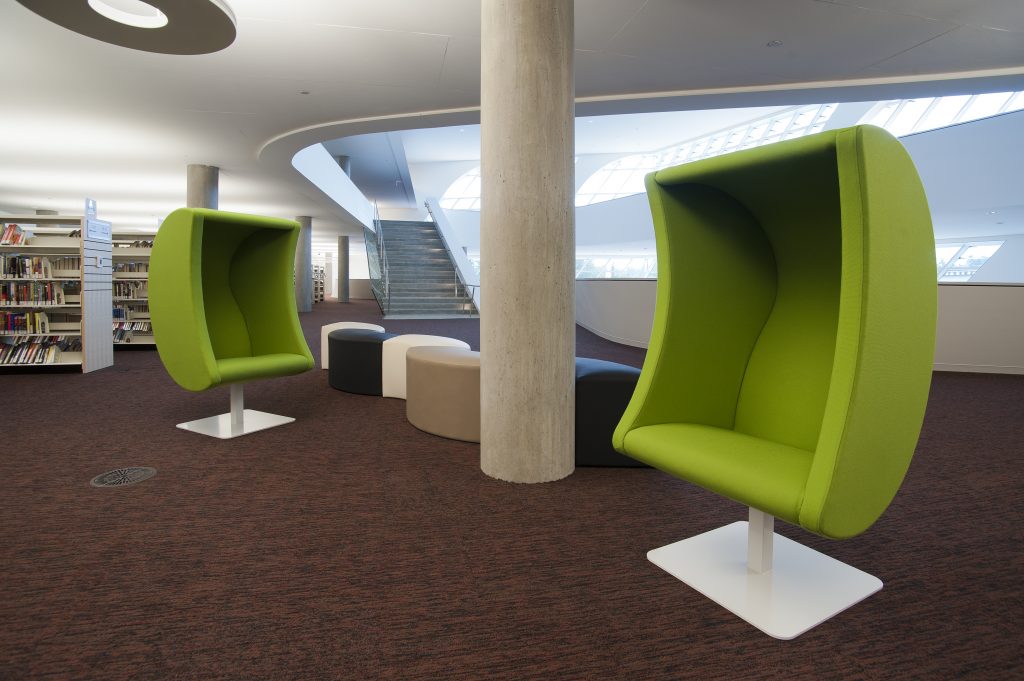 A truly innovative community project that helped centralize downtown Surrey. This visually captivating library features 77,000 square feet over four floors. In addition to designing and selecting finishes, JM&C supplied furniture including Luna Sound Chairs from Denmark—uniquely designed chairs for crystal clear, headphone-free listening. JM&C also selected furnishings for both the huge children's area and the dedicated teens' lounge and gaming room. The new library is LEED® Gold Certified.
Do you have any project coming up? Give us a call for a FREE consultation.