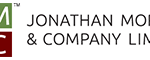 28 Sep

Why quality coffee equals happiness at work
One coffee a day…will take the stress away
Companies are increasing their demand for skilled employees, and employees are increasing the expectations they have from employers. Now that millennials are taking over the workspaces, you may want to pay attention to the small details, like coffee.
When we talk about the details, this includes the quality of coffee you are serving to your employees. Why? Because the values and demands towards food and drinks have changed so much in the last 10 years, people are looking for healthier, gourmet and fresh options. We do not pay much attention to the shoes we are wearing, but we do to the coffee we are drinking.
According to the Washington Post, the coffee demand is growing at about 1.5 per cent per annum, and millennials consume 44 per cent of the coffee in the USA. Canada is also within the top 5 countries with the most coffee consumption.
Coffee maintains the productivity and happiness at the office, it reduces the stress level of the employees and helps them to stay more alert. Also, having coffee breaks promotes collaboration and engagement.
With just a small budget and a trip to your favourite local coffee shop, you can make your employees feel valued and take the stress out from them of having to plan extra minutes to make their coffee at home. Having a designed space for that good coffee experience will bring happiness and well-being at work. Coffee makes you social and helps connect people no matter their position in the company.
If you are looking for help with your custom-designed coffee area, give us a call!