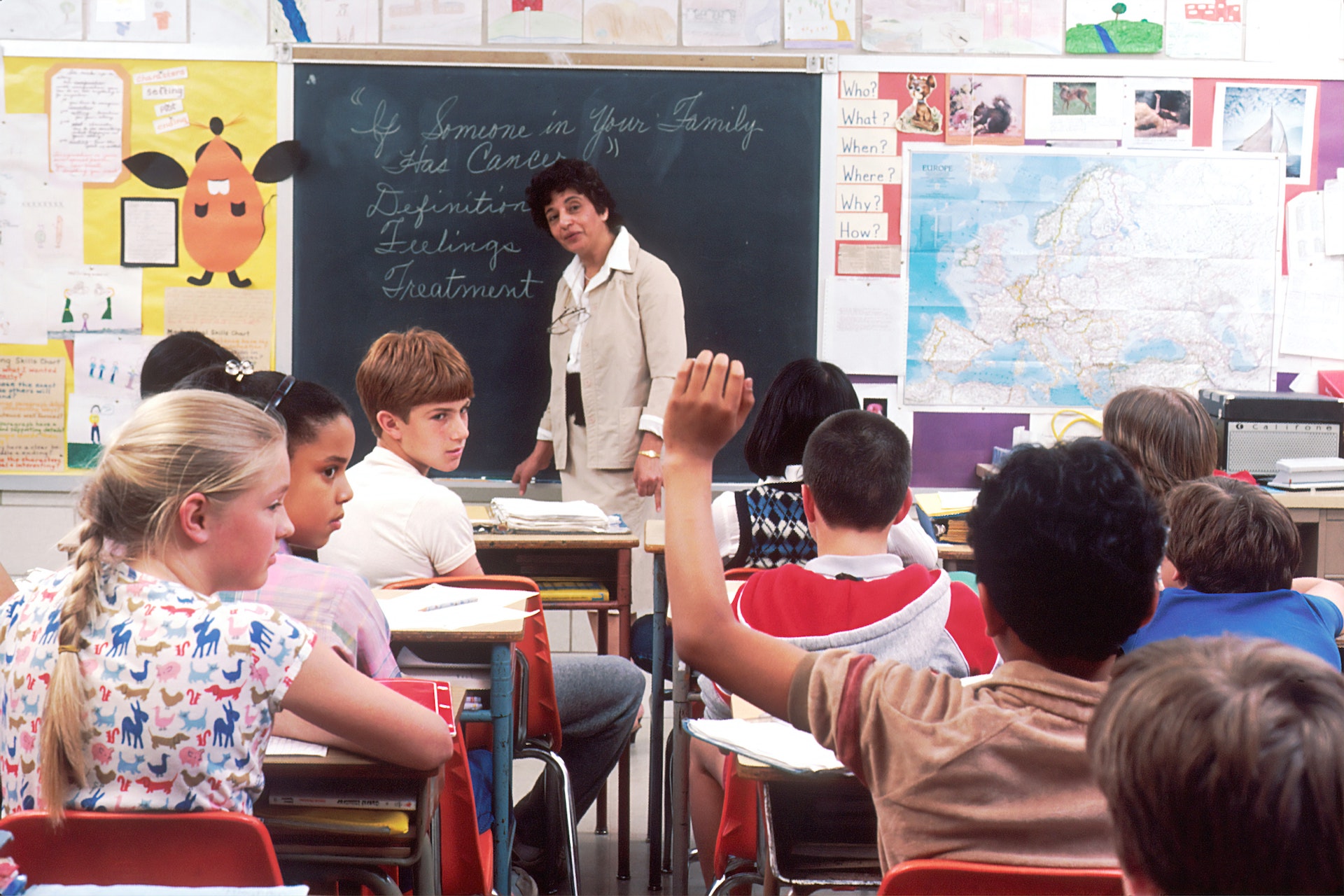 09 Mar

Why Does Classroom Furniture Selection Matter?

The relationship between furniture selection and classroom performance is significant, and in many cases can be the main stumbling block to achieving academic potential. In the latest blog from Jonathan Morgan & Company, we highlight how furniture makes a difference. Check it out!

The most effective classroom furniture facilitates rich learning while allowing the appropriate level of participation without distractions. However, these concerns receive little consideration during classroom planning, with specifications often vague. Unfortunately, this has led to the selection of poorly designed or inappropriate products in educational environments throughout Canada and beyond.

Attitudes to furniture selection in classrooms are changing. Here at JMC, we're working with schools to create adaptable environments, ensuring that furniture chosen today continues to suit tomorrow's schools. Put simply, classroom furniture should aim to meet the following demands:
Support the widest range of teaching and learning strategies;

Promote efficiency & sustainability;

Safeguard the well being of children; and

Remove barriers to concentration, communication and information.
3 Reasons Why Classroom Furniture Selection is Important
The times are changing. Children expect more from their classroom experience – as do their teachers and parents. Whilst children are bigger and taller than they were thirty years ago, recent global changes have transformed the challenges faced by schools. This includes challenges around COVID-19, including ever-changing class size regulations and social distancing requirements. 
Regardless of today's challenges, well-considered furniture selection can be of benefit – not just to children; but to teachers and to the school as a whole:

Benefits to Students
Furniture is more than just furniture. They are tools to support individual learning. The specification & procurement of furniture can encourage different learning style, empowering students to manage their own learning.  This also assists students in spending appropriate time on tasks by ensuring the ideal furniture is provided to enhance concentration, communication and information. 
However, furniture selection is about more than just improving concentration. Learning spaces that combine a selection of pieces can end up as functional, aesthetic environments which reinforce the values or ethos of the school in question. This carries the added benefit of supporting creativity, helping students to make the very most out of their school day.
Well-considered classroom furniture selection will also safeguard the physical wellbeing of students through appropriate, ergonomic design and the ability to adjust and adapt to individual needs. This safeguarding aspect has become all the more important during the COVID-19 pandemic, with protective infrastructure like PureView Screens serving as safeguarding essentials.
Benefits to Teaching Staff
How can classroom furniture selection also be of benefit to teaching staff? The answer lies in how furniture can extend the possibilities for curriculum delivery and remove barriers to appropriate learning. This is achieved by creating environments which enhance productive learning time and facilitate interaction between staff and students. 
When schools invest in suitable furniture and equipment they can contribute to the school's institutional message around the value placed on staff, students and effective learning. What's more, making the right choices can significantly reduce time spent setting up and arranging spaces, giving teachers more time to teach!
Benefits to Schools
The reputation of today's schools rests on commitment to its students and staff. By making informed and appropriate decisions around furniture selection, schools can encourage the highest of standards by facilitating a wide range of teaching strategies. 
Fundamentally, the use of appropriate furniture will highlight best practice whilst promoting interaction between pupils and teachers. By investing in high-quality, durable pieces, schools can save resources in the long-term whilst emphasising the value they place on learning!
Equip Your Learning Space with JMC Furniture
Classroom furniture selection shouldn't come as an afterthought. JMC Furniture offers the experience, expertise and inventory you need to equip your modern learning space for today's challenges. To enquire about our expert furniture selection services, please get in touch with a member of our helpful team.