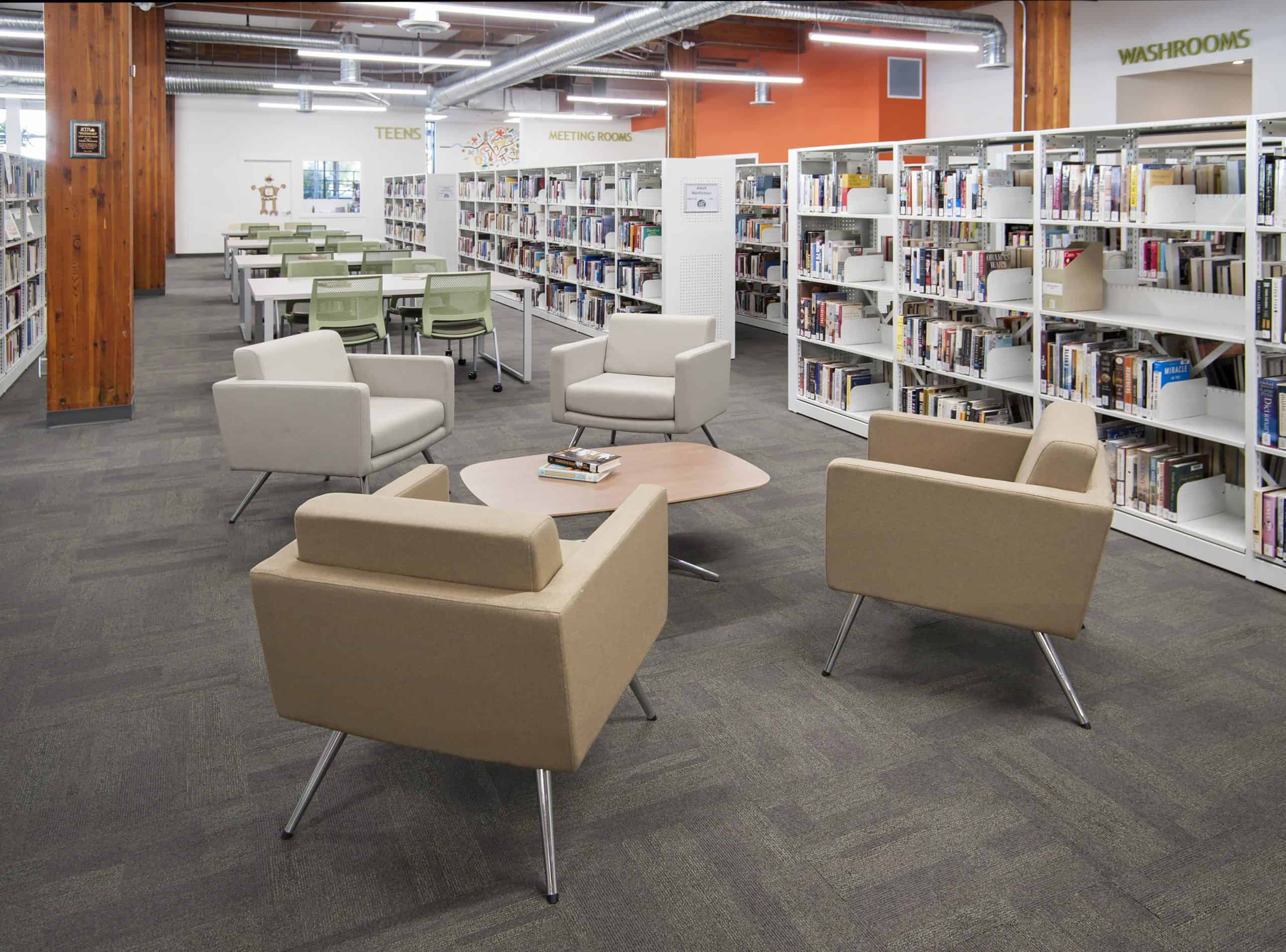 06 Oct

Transform Your Educational Space with JMC Design

The world is returning to a sense of normality, and JMC can't wait to see the return of teachers and children to schools throughout Canada and across the world. As we approach Summer 2021, we've highlighted some of our very best work across educational & library spaces. Check it out!

We've built our reputation on successful projects that place the safety and wellbeing of their users as a core priority. Whilst we've been proud to champion innovative interior design and furniture collection across a number of corporate & public spaces, we're pleased to showcase our work across education & library environments as we prepare to enter a new normal with even greater focus on infection control measures than ever before. 
Transforming Places of Education in 2021 & Beyond
Schools and libraries across Canada and North America faced unprecedented measures when they were forced to temporarily close at the height of the Covid outbreak. As our understanding of the virus grows and vaccination programmes roll out, teachers continue to bear a responsibility in protecting their pupils from the risks of infection. 
We believe that safe spaces of learning during and after the pandemic don't have to be disconnected and clinical experiences. Well planned and well thought out spaces create the happiest and most productive learning environments, and we've created, fun and functional environments across elementary, secondary and university levels.
Lord Kitchener Elementary School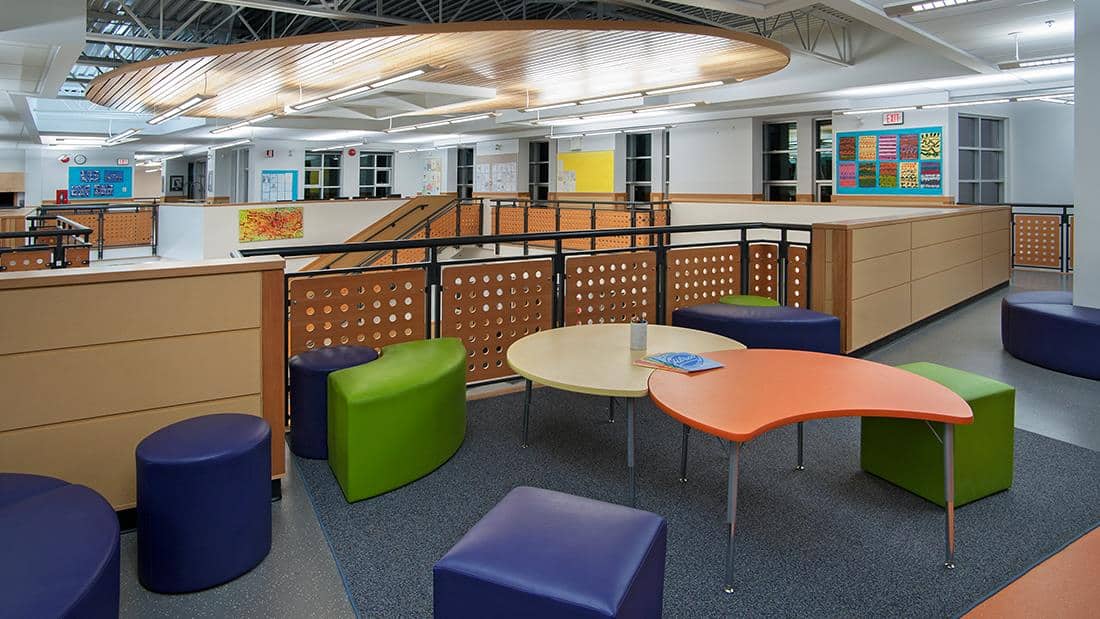 A truly unique example of the next generation of schools in Vancouver, we were proud to lend our expertise to a classic building:
A renewal of an original 1914 heritage building

Capacity of over 450 students 

Flexible learning spaces with movable glass walls

Furnishings including mobile tablet arm chairs, collaborative tables, beanbags, modular seating and benches 
Sir James Douglas Elementary School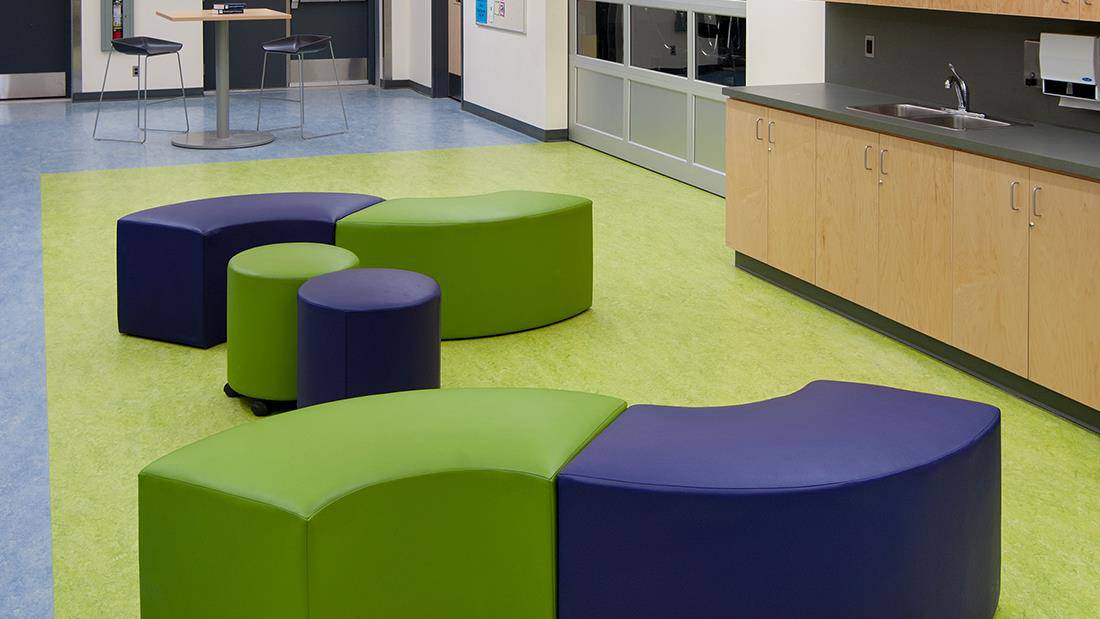 A well-established school in Vancouver, Sir James Douglas Elementary Schoolwas rebuilt to keep up with increased enrolment, with the Vancouver School Board including it in a shift towards the 21st century flexible learning model:
Creation of a stimulating learning environment

Bright coloured bean bags, collaborative tablets, modular soft seating and benches

Expert spatial planning and interior design 
Revelstoke Secondary School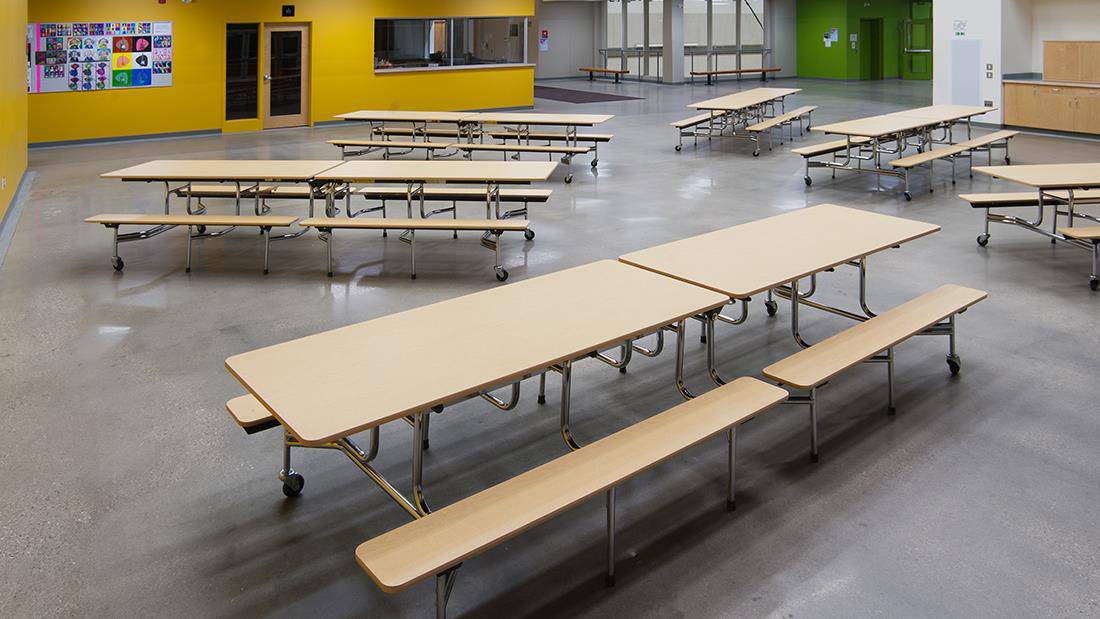 Surrounded by expansive mountain views, Jonathan Morgan & Company were delighted to assist Revelstoke Secondary School in creating four floors of an educational space highlighting the area's natural spaciousness. An impressive and purpose-built space, the site includes a 250-seat theatre, two computer labs and a recording studio:
Furniture design for the building

Supply of all desks, seating and storage for classrooms, labs and the cafeteria

Professional spatial planning
Thompson Rivers University
Jonathan Morgan & Company lent skills and expertise to Thompson Rivers University in Kamloops, British Columbia. In a highly ambitious project, the Old Main Building was brought into the 21st century with a 3rd and 4th floor to accommodate more learning space and Canada's newest Faculty of Law.
JM&C supplied all furniture, including office workstations, filing cabinets, task seating, study tablets, lockers, boardroom tables & more

Full installation team sent to Kamloops to ensure successful completion of project 

All recommendations made on a personalised and bespoke basis
Coquitlam Public Library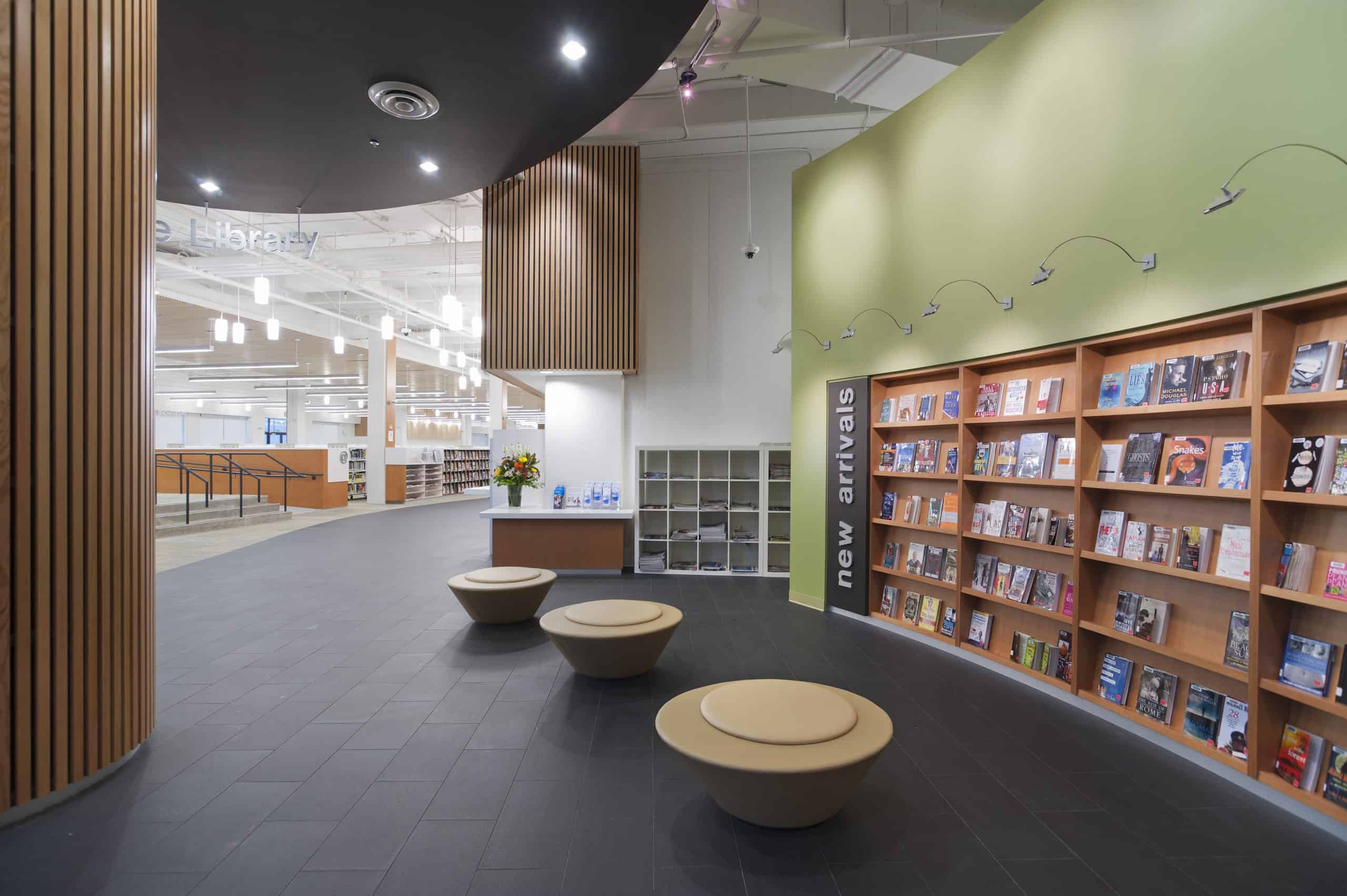 Our dynamic team was happy to assist Coquitlam Public Library in creating a new library location to better serve and cater to the local community. After purchasing the ground floor of a city-central building, one floor was renovated with mezzanine spaces included to triple the size of the library's previous location. 
We provided full consultations and recommendations around colour schemes and furnishings, assisting the project architect with facility design and layout

Full delivery and installation of furnishings

Creation of a dedication children's area, multipurpose rooms and computer rooms

Inclusion of seating areas throughout the library
Squamish Public Library Children's Area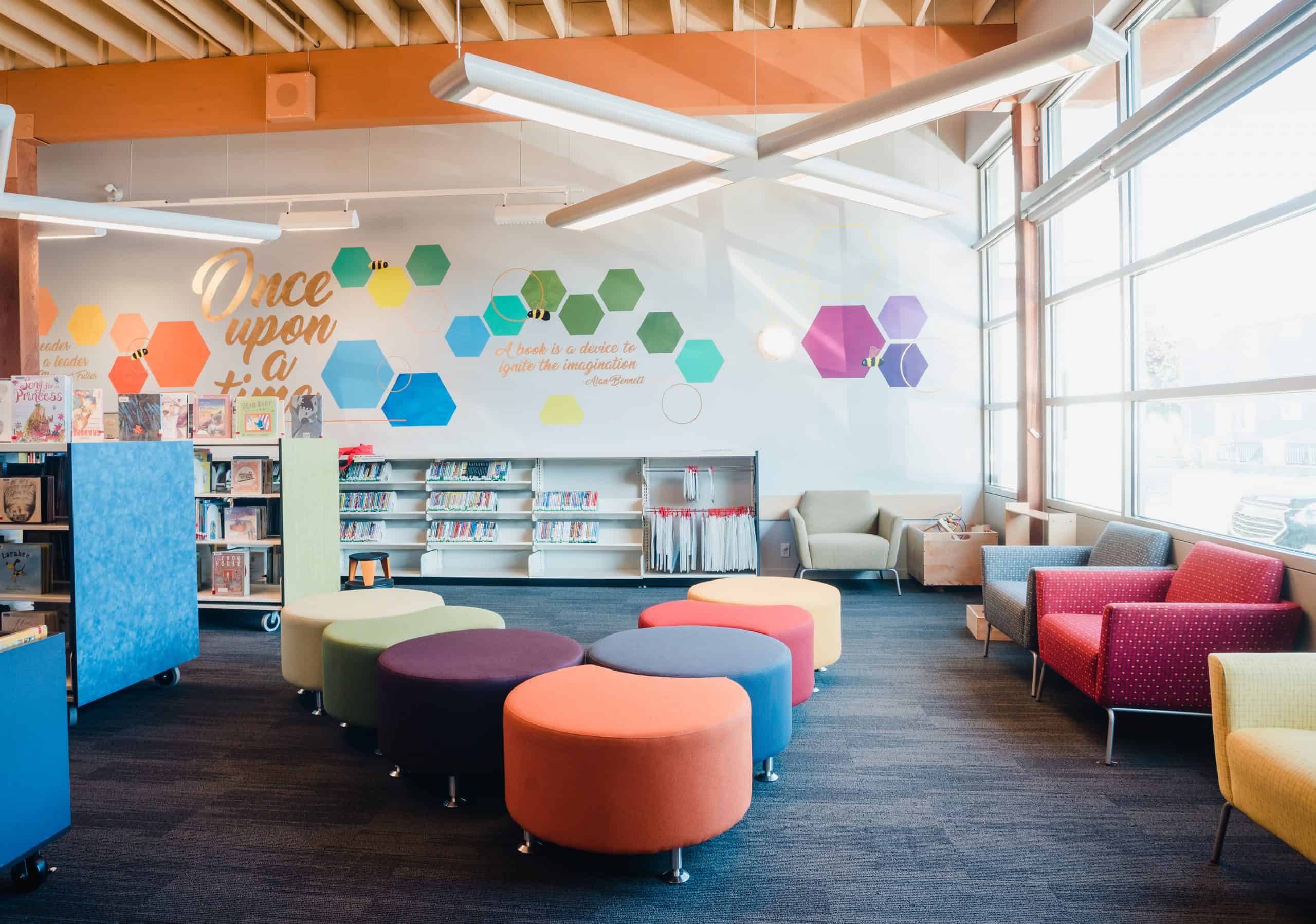 Our project with Squamish Public Library marked one of our most successful transformations! We were chosen to renovate and furnish their new children's area, using our turnkey package of services to design and build a fun and functional environment ahead of schedule. 
Painting of walls

Installation of new carpet

Installation of new furniture and shelving

Provision of soft seating by Encore and Logiflex
Rethinking Your School or Library: How We Can Help
Jonathan Morgan & Company offers the knowledge, experience and expertise you need to bring your school, classroom or library environment into a new normal which prioritises the welfare, wellbeing and happiness of their users. We bring together an unrivalled team of furniture manufacturers and interior designers to transform schools and libraries to ensure the highest level of social distancing, ventilation and hygienic practice. 
We recognise that not all schools and libraries will know what choices to make until they understand the full range of options available to them. That's why we offer a consultative approach, with our experts visiting your premises to make professional suggestions based on your budgetary, spatial and operational requirements. Book your FREE consultation today and discover why Canada chooses Jonathan Morgan!
Check out the video below on why customers choose JM&C and get in touch to launch your project today!