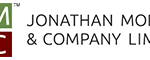 05 Mar

Top picks to read for Librarians in 2019

When I think about Librarians, the first thought that comes to my mind is "they must read a lot". The second thing is, "their job must be very relaxing, just reading books all day".

I was surprised to find out that Librarians have the same hours to read than ours. Some of them have a pile of books next to their bed table, waiting to be read. Now that Libraries are switching to learning commons, their job it is not only to be knowledgeable about books but also to help new and old generations navigating through the information online. They spent hours of their time answering questions, training people how to use their digital services, keeping up to date with the new trends, and much more, leaving them with almost no free time to read at work.

As book lovers they are, and because they still need to find time to update themselves so they can answer our questions, they still have to know what is out there.
Asking around, these are the top pick to read for Librarians for 2019:
The library of lost and found – Pahedra Patrick
Librarian Martha Storm has always found it easier to connect with books than people—though not for lack of trying. She keeps careful lists of how to help others in her superhero-themed notebook. And yet, sometimes it feels like she's invisible.
All of that changes when a book of fairy tales arrives on her doorstep. Inside, Martha finds a dedication written to her by her best friend—her grandmother Zelda—who died under mysterious circumstances years earlier. When Martha discovers a clue within the book that her grandmother may still be alive, she becomes determined to discover the truth. As she delves deeper into Zelda's past, she unwittingly reveals a family secret that will change her life forever.
Filled with Phaedra Patrick's signature charm and vivid characters, The Library of Lost and Found is a heartwarming and poignant tale of how one woman must take control of her destiny to write her own happy ending.
Professor Chandra follows his bliss – Rajeev Balasubramanyam
In the moments after the bicycle accident, Professor Chandra doesn't see his life flash before his eyes, but his life's work.
He's just narrowly missed out on the Nobel Prize (again) and even though he knows he should get straight back to his pie charts, his doctor has other ideas.
All this work. All this success. All this stress. It's killing him. He needs to take a break, start enjoying himself. In short, says his doctor (who is from California), Professor Chandra should just follow his bliss.
He doesn't know it yet, but Professor Chandra is about to embark on the trip of a lifetime.
Amateurs in Eden – Joanna Hodgkin
Nancy Durrell has always been an enigma. To her husband Lawrence, future author of the Alexandria Quartet, she was his introduction to bohemian London, his companion during his formative years and the inspiration for some of his finest poetry.
Here, at last, is Nancy's story. Growing up in a dysfunctional family, she was the provincial schoolgirl who was transformed overnight into a young woman of haunting beauty. From the smoky pubs of 1930s Fitzrovia to the sexual mayhem of the Villa Seurat in Paris and a remote village in pre-war Corfu, her story shines new light on an extraordinary group of people.
Friday Black – Adjei-Brenyah, Nana Kwame
A treacherously surreal, and, at times, heartbreakingly satirical look at what it's like to be young and black in America. By placing ordinary characters in extraordinary situations, Adjei-Brenyah reveals the violence, injustice, and painful absurdities that black men and women contend with every day in this country. Readers are left with a complicated, insistent, wrenching chorus of emotions, the final note of which, remarkably, is hope.
I've been meaning to tell you – Chariandy, David John
In the tradition of Ta-Nehisi Coates's Between the World and Me and Chimamanda Ngozi Adichie's Dear Ijeawele or a Feminist Manifesto in Fifteen Suggestions, acclaimed novelist David Chariandy's latest is an intimate and profoundly beautiful meditation on the politics of race today.
When a moment of quietly ignored bigotry prompted his three-year-old daughter to ask "what happened?" David Chariandy began wondering how to discuss with his children the politics of race. A decade later, in a new heated era of both struggle and divisions, he writes a letter to his now thirteen-year-old daughter. David is the son of Black and South Asian migrants from Trinidad, and he draws upon his personal and ancestral past, including the legacies of slavery, indenture, and immigration, as well as the experiences of growing up a visible minority within the land of one's birth. In sharing with his daughter his own story, he hopes to help cultivate within her a sense of identity and responsibility that balances the painful truths of the past and present with hopeful possibilities for the future.