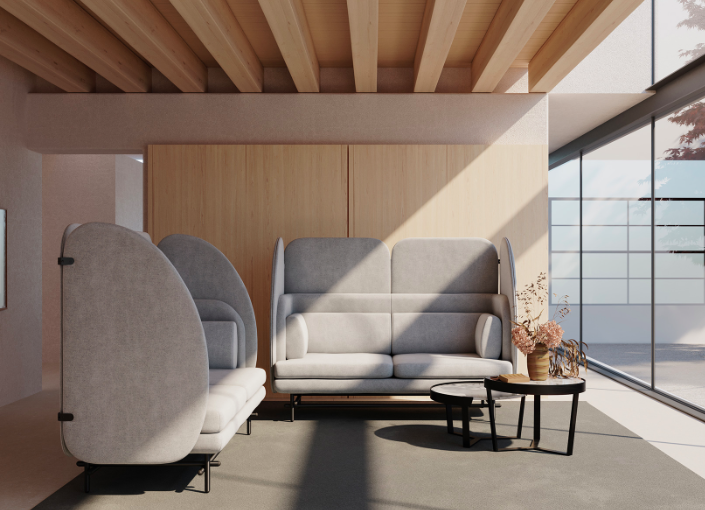 02 May

TOP 5 Trends for Commercial Interiors 2019

We are happy to share with you, our 5 Top trends for Commercial Interiors in 2019. Enjoy!
Just like home
This is the number 1 trend that designers are following. We all know that Millennials are more likely to choose a job that allows them to work from home, however, this cannot be possible in all cases. Therefore, offices are bringing a sense of home to the workplace.
We spend more time in our offices than in our homes, so this change was something that had to happen. Having the right furniture to make your office look professional while making them feel warm and welcome, just like home. Just take a look at our catalogues when we have lots of options for you!
Biophilia
Before, it was just a trend. Now it is a standard. Every single office I've visited lately has biophilia included in their space. From plants to water features, the connection with nature is here to stay.
If you have a small budget we would recommend focussing on the smaller details, like adding plants, nature pictures or wood accent furniture. If you have a larger budget to spend you can take a look at our architectural walls.
Wellness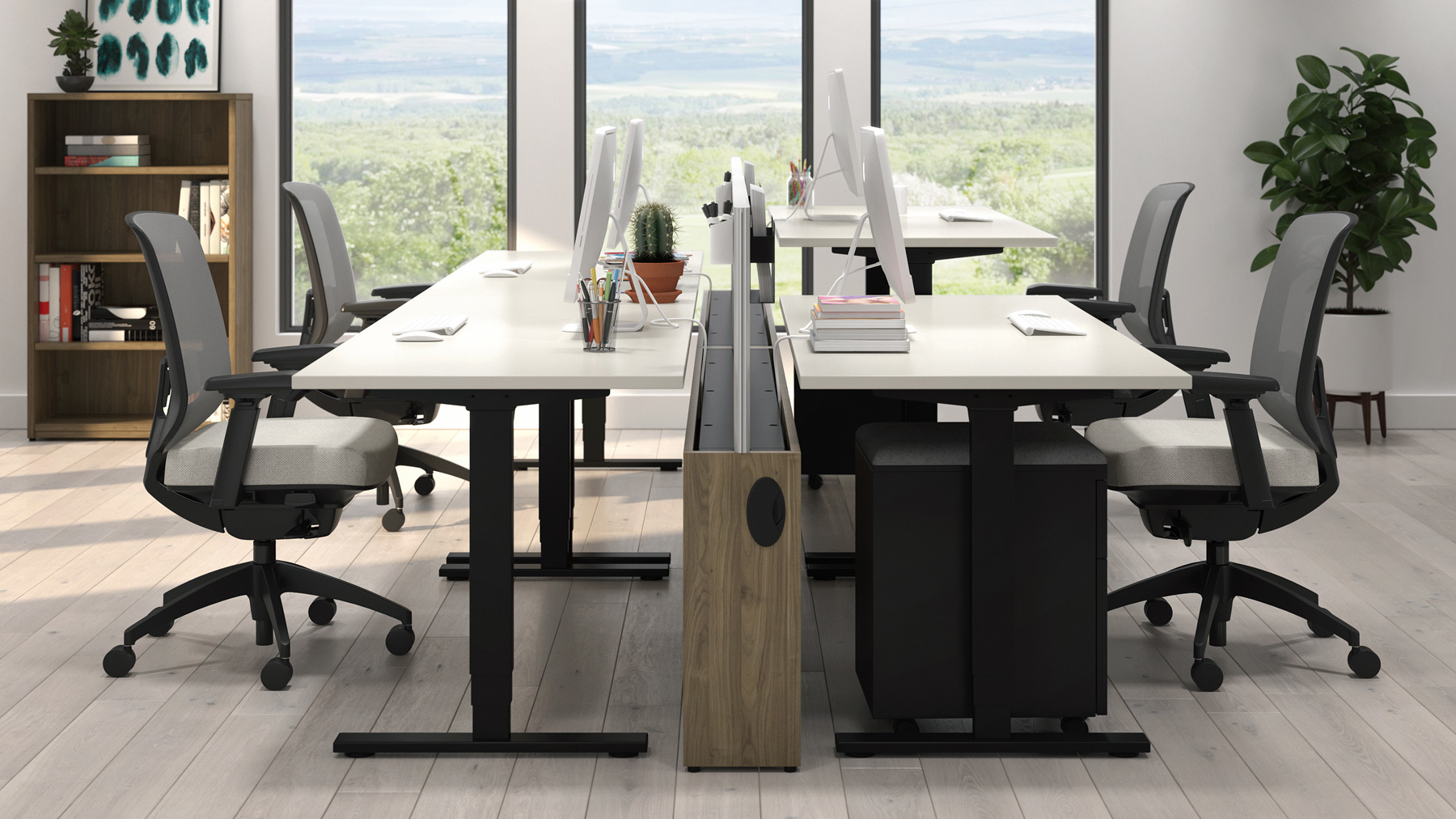 It has always been important to incorporate the well-being of your employees, but now is more important than ever! Now you can see ergonomic furniture in almost every single office. From sit to stand desk to stools that promote healthy movement, this type of furniture has become an integral part of the office landscape.
Branding all over
Having your brand consistently displayed throughout your office is so important for the growth of your business. They said your home is a reflection of you, same with your office space. Establishing your colours, fonts and images that represent you in your workspace is a must.
Lunch area
As the new trend is to bring in that homey feel, the lunch area is a great place to start. Having an elaborate kitchen island or furniture that is comfortable and invite collaboration will work great in your workspace. Take a look at our catalogue for inspiration.