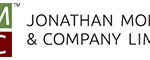 26 Mar

Top 5 Spring Colours

As the colors outside are changing from gloomy gray to light blue, our Interior Design color inspiration adapt to it.

Here are 5 colors for you to bring that spring spirit into your office/home decor.
1-Yellow
What can get brighter than that? Bold pops of color are one of the most influential trends coming this season. There are many ways to add yellow to your space; it can be a yellow bookshelf, a yellow door or a yellow Hokki stool!
2-Indigo Blues
You don't have to paint the whole room, you can just merely find accessories like flowers that can bring that cheerful spirit into the room.
3-Penelope Rose
This color combines the elegant and chic classic pink, and it's everywhere right now.
4-Ultra Violet
The 2018 color of the year (by Pantone) adds energy to every room, and it's often associated with mindfulness practices.
5-Green
"Biophilia" is a hot topic right now, so it does make sense that this color is showing all around office spaces.
What's your favorite spring color?
Photo credits:
https://www.hurdandhoney.com
https://www.bhg.com
https://www.etsy.com
https://www.planete-deco.fr
Pinterest.ca
Featured Image by https://creativemarket.com