10 Aug

The Perfect Classroom Chair
Looking for new school chairs that won't break the bank? We've got your back!
Chairs are the best piece of furniture that you can use to make a space look beautiful and welcoming.  A great chair is comfortable and stylish at the same time. It also helps to maintain the good posture of the students/users.
There are numerous choices to make when picking out your classroom chairs, so we want to present some options for you to choose from – for every age!
1-Hokki Stools
They offer freedom of movement in controlled conditions thanks to their curved surfaces that stimulate the entire muscular-skeletal system. Bonus points? Super easy to carry!

2-Zuma Series C2M Chair
The winner of the 2017 EDspaces Innovation Award in Seating! This chair offers students a flexible seating option with the stability of a 4-leg chair.
3-Floor Rockers
This rocking base chair has a smooth and quiet movement. The subtle back and forth motion of the chair and convenient handhold deliver a flexible seating option that is safe, durable and comfortable for students.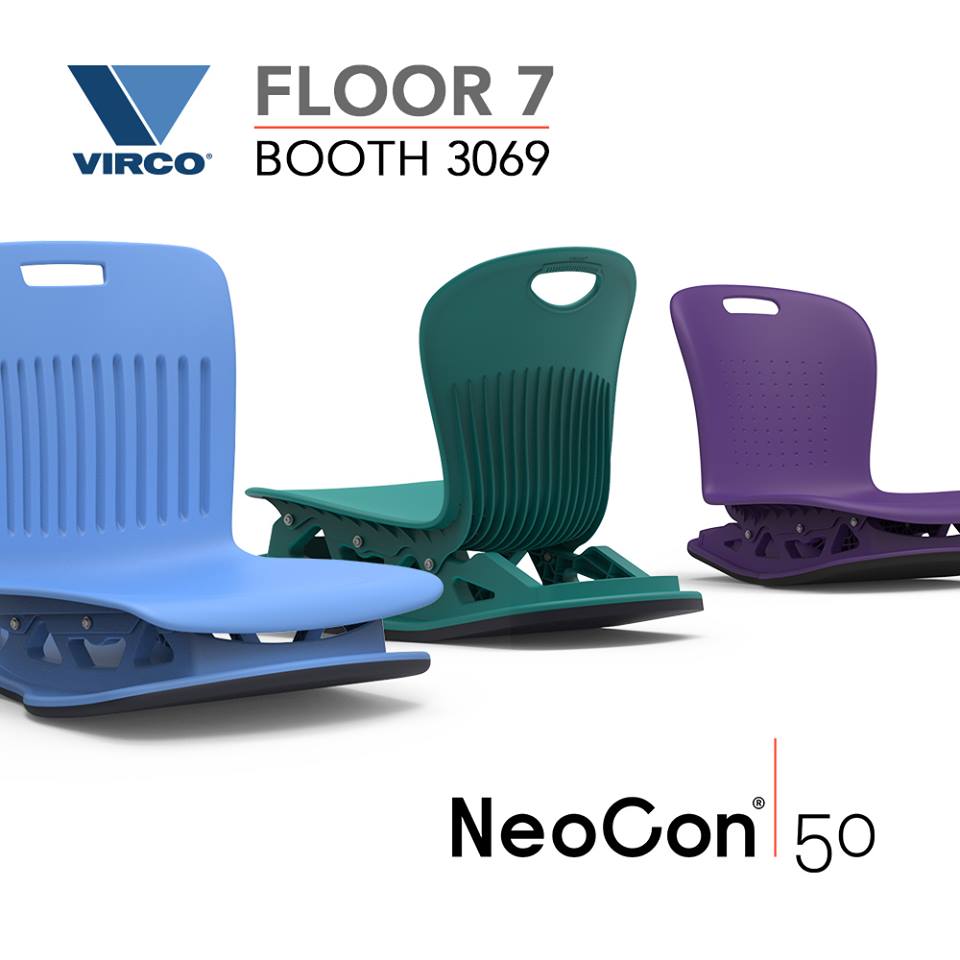 4-Virco's R2M Mobile Task Chair
This chair moves with you to help activate your best sitting position. With adjustable height, 360-degree swivel and an ergonomic seat secured by four air coils that flex and compress as you move.
5-Zoon (Children's chair)
Zoon chairs are offered in two shell shapes and over 40 standard cut-out and engraving options. Custom graphic capabilities are nearly endless. The glide details on chairs, stools, and tables provides the opportunity to add fun color contrast.