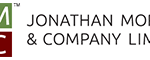 18 Apr

The Comfortable Truth

School is a place where some of the most vital teaching occurs. If you were to create a list of adjectives that describe school, "comfortable" wouldn't be a word you think of. There is nothing about the industrial school model that screams comfortable as in the past "being comfortable" wasn't a part of the precondition of success. Going forward, what is our rationale for justifying the lack of comfort in today's schools? As schools wear out and are renovated or replaced by new structures, the "factory" model of education is slowly slipping into oblivion. With the help of architects and designers are the key factors of bring the new 21st century learning is being brought into place. Over recent years there has been a considerable amount of research conducted about how the environmental design can have a positive effect on learning, human productivity, and creativity. The most basic comfort related amenity is soft seating, and in the past any justification for the hard chairs on which students have to sit several hours each day.

Many of our clients are picking up on this and have introduced lounge seating into their schools. One of our newest projects (FH Collins) installed soft seating in all the schools corridors to give an appealing and encouraging atmosphere. The lounge seating gets most of its use during study blocks and lunch times but that doesn't limit it. Due to the large amount of seating available in the cooridors, teachers can have class "outside" where students will be more comfortable and relaxed. Another popular use of soft seating is commonly found in learning commons and updated libraries. Soft seating is prominently found in these environments due to the nature of the learning that takes place.

According to The Third Teacher children need comfort just as much at school as at home. As educators and leaders in the school system, it is up to us to provide children with the ability to be comfortable in their learning environment.