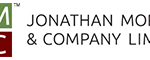 16 Nov

Teachers Need Their Space Too!

In the corporate design industry we see companies go the extra mile for their employees all the time to make sure their office work space is beautiful. So why hasn't this trend crossed over to the education industry. Teachers are employees too, so why aren't districts going above and beyond to ensure a high employee moral rate in their schools? There is science and studies behind a well-designed work environment and employee performance. Workplace design can be used as an influential tool as it creates a collateral benefit which typically supports productivity and also enhances employee health and wellness.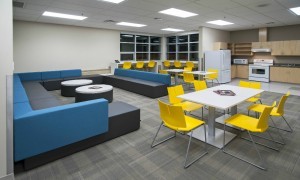 We at Jonathan Morgan have had success in creating this benefit for teachers and schools by giving them a well thought-out lunch and staff room. For example the F.H. Collins staff room. The design itself may not be the most eye catching thing you ever saw like the Google Headquarters or Facebook's. But nonetheless the space offers a little bit of everything for each individual. The bright, welcoming colours of the seating compliment the modern sleek white tables for the staff who like to be seated at a table while eating. Then there is the large modular sofa with matching round Coffee Tables for the lap-eaters. Soft-seating and modular pieces are always a great go to as they provide flexibility and function to a space. And also, who wouldn't mind taking a seat on the couch during their work day?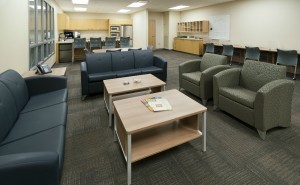 Then we have the space for South Pointe Academy. Again, a simple design but the functionality and modern appeal of the furniture makes this space warm and inviting to take a load off from your rambunctious class.
If some of our projects is proof for you just some new furniture can brighten up your space and create a higher employee morale then do it!