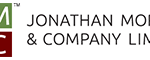 22 Feb

Product Spotlight: ARTOPEX Adjustable Tables
Adaptable and versatile models!
Adjustable tables are all over right now! The health trend is stronger than ever, and manufacturers are adapting to it! Research shows that If you spend a fair amount of time in the same position, you may start having neck, back or shoulder pain; But with small changes like changing positions every couple of hours, you can make your pain vanish!
We love the new adjustable tables collection from Artopex that can adjust and easily moved from seated to the standing position, in owned or shared workspace, promoting wellness in our workplace.

Compatible with other Artopex furniture collection, they have two or three quiet start motors integrated into the legs for quick height adjustment.
HEALTH BENEFITS:
*Increases energy: Varying positions throughout the day naturally increases energy levels. Some studies also demonstrate positive effects on mood
*Stimulates concentration and productivity: Working in the standing position keeps you alert and improves concentration, helping to maintain and even increase productivity
*Improves posture: Working in the correct standing position helps to improve posture which can reduce muscular and skeletal system problems
*Good for the heart: Several studies show the positive impact of varying positions on different health issues such as cholesterol, type 2 diabetes, and weight management.
What else is great about this company?
Most of their products are GREENGUARD certified and can contribute points to LEED certification.