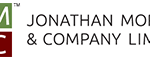 26 Feb

SAVE THE DATE: Bodies in Motion

At JMC we are very passionate about education in the 21st-century learning. We are so lucky to have the best Educational Environment Architects in our team, that bring their knowledge of healthy movement at any project.

"Successful learning must engage the body, the mind, and the soul." – Dr. Dieter Breithecker

Do you know that children spend up to nine hours a day sitting down these days? Now with all the technology, televisions, tablets, laptops and so on, they spent a big amount of their time seating the same position.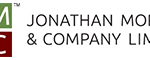 Children need movement activities to have brain breaks and get more focus on their lessons. A good recommendation for teachers would be movement shelves and to create movement lessons. And talking about teachers, what about them? They also need better inclusion of ergonomic seating and working conditions, as they spent the same amount of time in the classroom. What about adjustable tables and chairs? (More to come….)
We like to follow experts like Dr. Dieter Breithecker from Germany, who has an extended knowledge of health and Kinetics, and we are so happy to announce that he will be joining us on Tuesday, April 24, to help us learn more about how movement in the classroom can aid in student's engagement. Please rsvp for this event and invite your colleges as well. Educators at all levels will benefit from this free event as well as occupational therapists, ergonomists, architects and interior designers.
Check out our social media for more info!
To save your spot please RSVP here: https://www.eventbrite.ca/e/save-the-date-dr-dieter-breithecker-bodies-in-motion-tickets-43418549049
Picture by http://www.mvifi.org