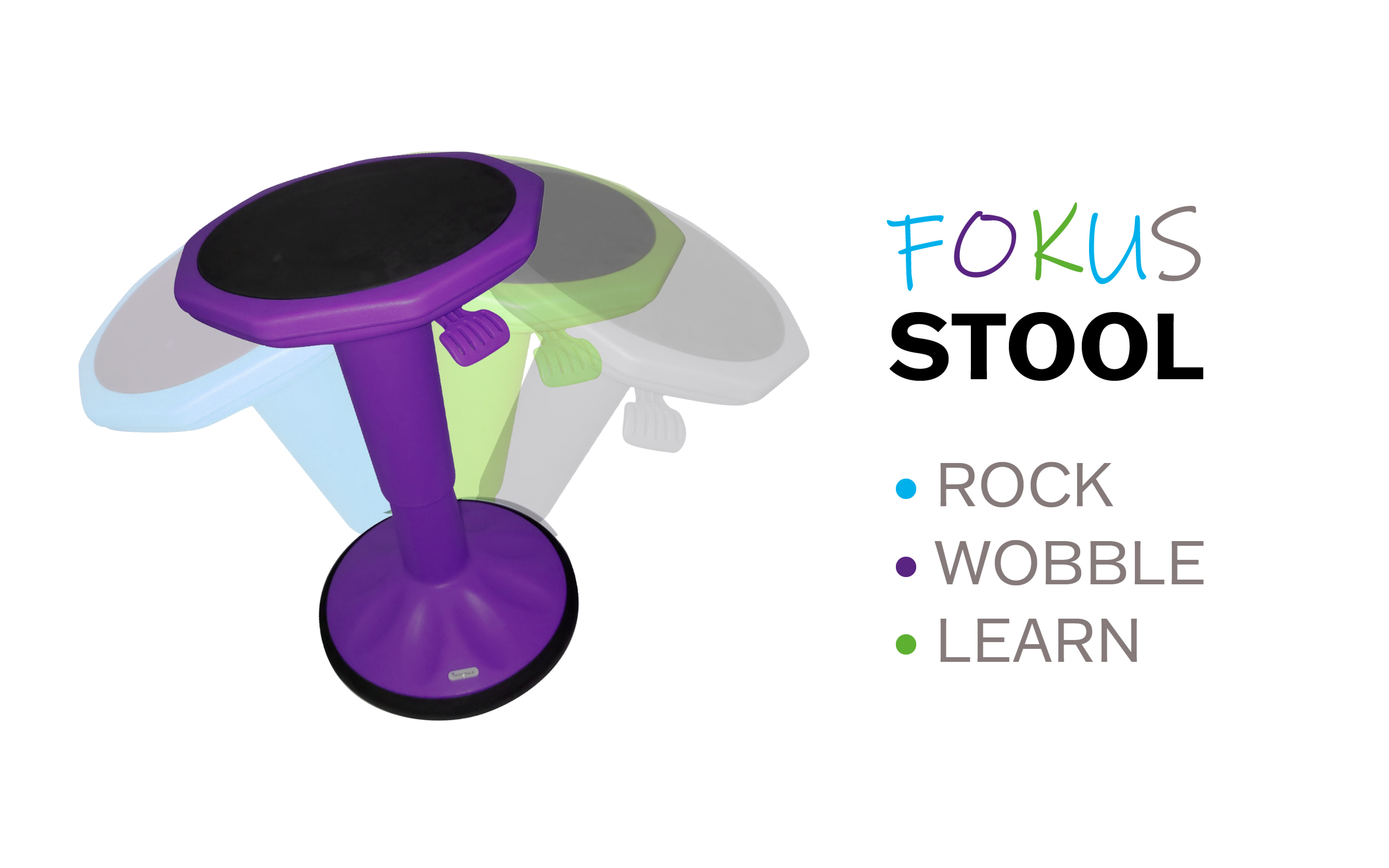 26 Jan

Rock, Wobble & Learn with the Fokus Stool

Today's classrooms need flexibility, adaptability and durability, and here at Jonathan Morgan & Company, we're big believers that education shouldn't ever be a boring or mundane experience. With these observations in mind, we've designed the Fokus Stool: the rocking, wobbling piece that lets you learn how you want to.

Designed by the masters at Monarque, this true original offers a design that is innovative, height adjustable and totally adaptable to a range of teaching and learning challenges. Whether you're studying English, Math or Science, the Fokus Stool is designed to rock, wobble and spin without damage or distraction.

Others have called these products 'active sitting chairs'. For Jonathan Morgan & Company, they're so much more than that. Sturdy yet versatile, these stools help young learners to focus like never before. Let's take a look at some of the benefits of this masterpiece from Monarque:
Up & Down:

The Fokus Stool lets you learn how you want to. The stool's seat is fully height- adjustable with one simple motion – With a push of a button the seat adjusts from 15.7″ to 21.7″ high (requires 105 lbs to adjust the seat down). Who knew productive learning could be so easy?
Built for Fun:

The Fokus Stool features a unique ergonomic design for improved movement and concentration. Forget sore backs and restless legs with this beautiful piece! Learning doesn't get any more dynamic with the FOKUS Stool!
Built for Health:

This product has been designed to increase blood flow and stimulate the brain in education environments. What's more, the flexible design is great for strengthening core muscles.
Stay Alert:

Sitting still isn't required for paying attention, despite what your old teachers told you! Motion helps everyone feel alert, fit and ready to learn. 
Classroom Performance:

It's more than just a rocking, wobbling stool. It's been designed by experts to compliment & enhance classroom performance.
Furniture with Personality:

Who said classroom furniture has to be boring? The Fokus Stool is available in a selection of bright, beautiful colours, creating ambience in any learning space.
Easily Cleaned:

The Fokus Stool has been constructed using non-porous materials, meaning they can be easily cleaned under normal hygiene protocols. 
Easy to sit on. Easy to learn in. Easy to clean. Easy to love.
We adore the Fokus Stool and we're proud to ship this piece across Canada and the USA with rapid and reliable delivery.
Get Your Hands on a Fokus Stool
Getting your hands on a Fokus Stool has never been easier. Find out more about the product on JMC Furniture or get in touch with us to get a rapid quote!