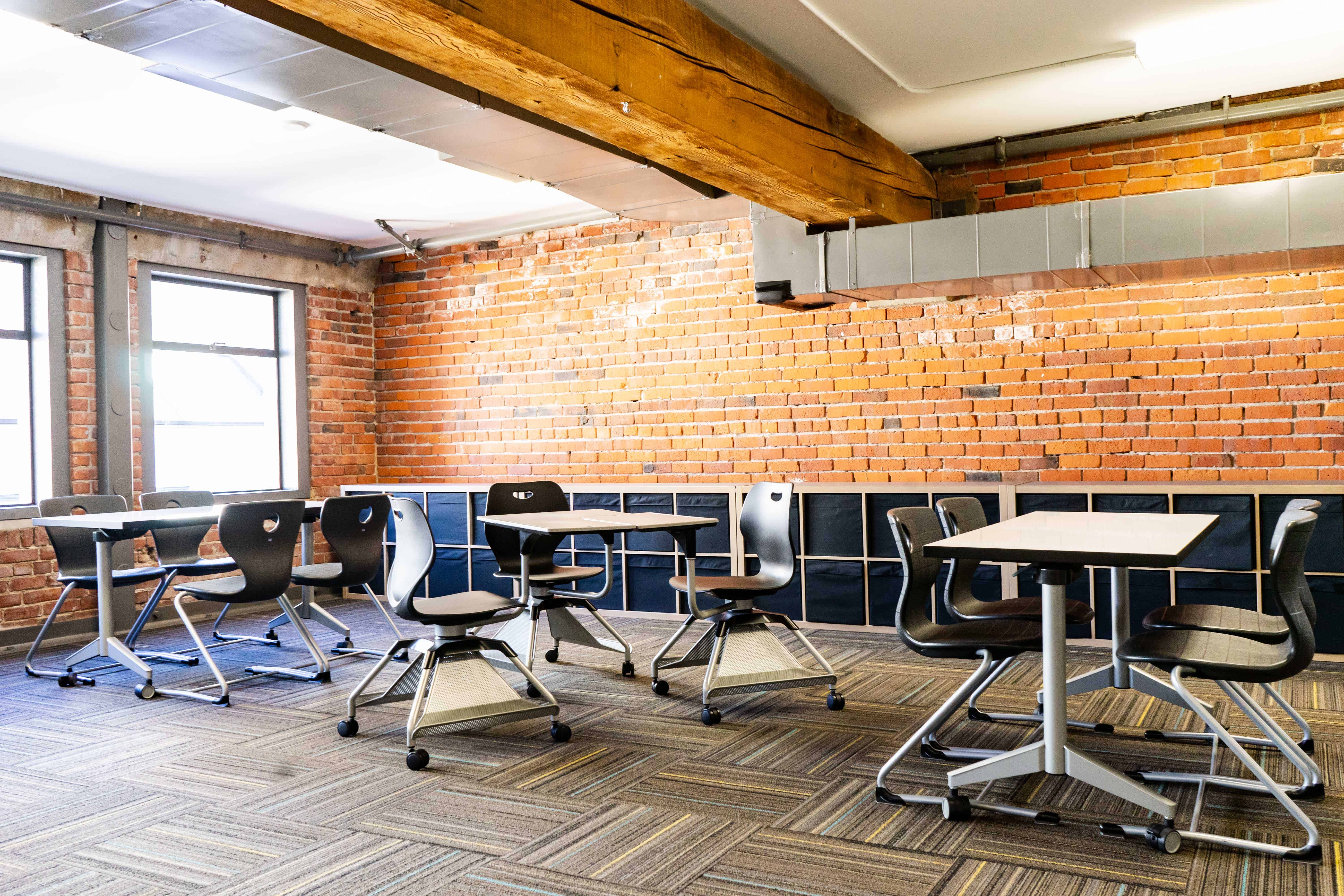 15 Apr

Re-imagine the modern classroom

Can you believe how much education has changed in the last decade? I remember everything being focused on how to teach, now is everything about how we learn.

The importance of having the right environment that engages students and encourages them to push the boundaries on how they learn is vital to surviving in this new era. Now, training self-directed learners is a must, as they must constantly adapt to the everyday changes in technology.
Institutions are starting to re-imagine the way we learn and are adopting more and more to the 21st-century learning – from technology integration in their classes, having the right furniture and creating new spaces to learn and collaborate (hello, learning commons).
Creating environments where students can engage and get encouraged to learn is vital if we want to train self-directed learners. Most modern classrooms are following a design set for preparing students for the new office era. Employers are looking more and more for people with problem-solving skills, fast learners, communicators, and yes, people who understand technology.
Interior designers are now creating spaces for all these different modes of learning within a single classroom. Spaces where students are active participants in learning and not just active listeners to the teachers.
Some universities have come with the idea of having some lectures to watch at home and review at the classroom the next day. Some schools are in search of new furniture that adapts to the new era of student-centred environments. Desk and tables that are easy to move, collaborative furniture and soft seating are just a few examples. For middle-school classrooms, we starting to see more benches with collaborating worktables.
Re-imagine the way we learn, it is also re-imagining the way we design the spaces that make this happen. How does your current space support new learning environments?
If you need any help, we offer a FREE consultation. Contact us!