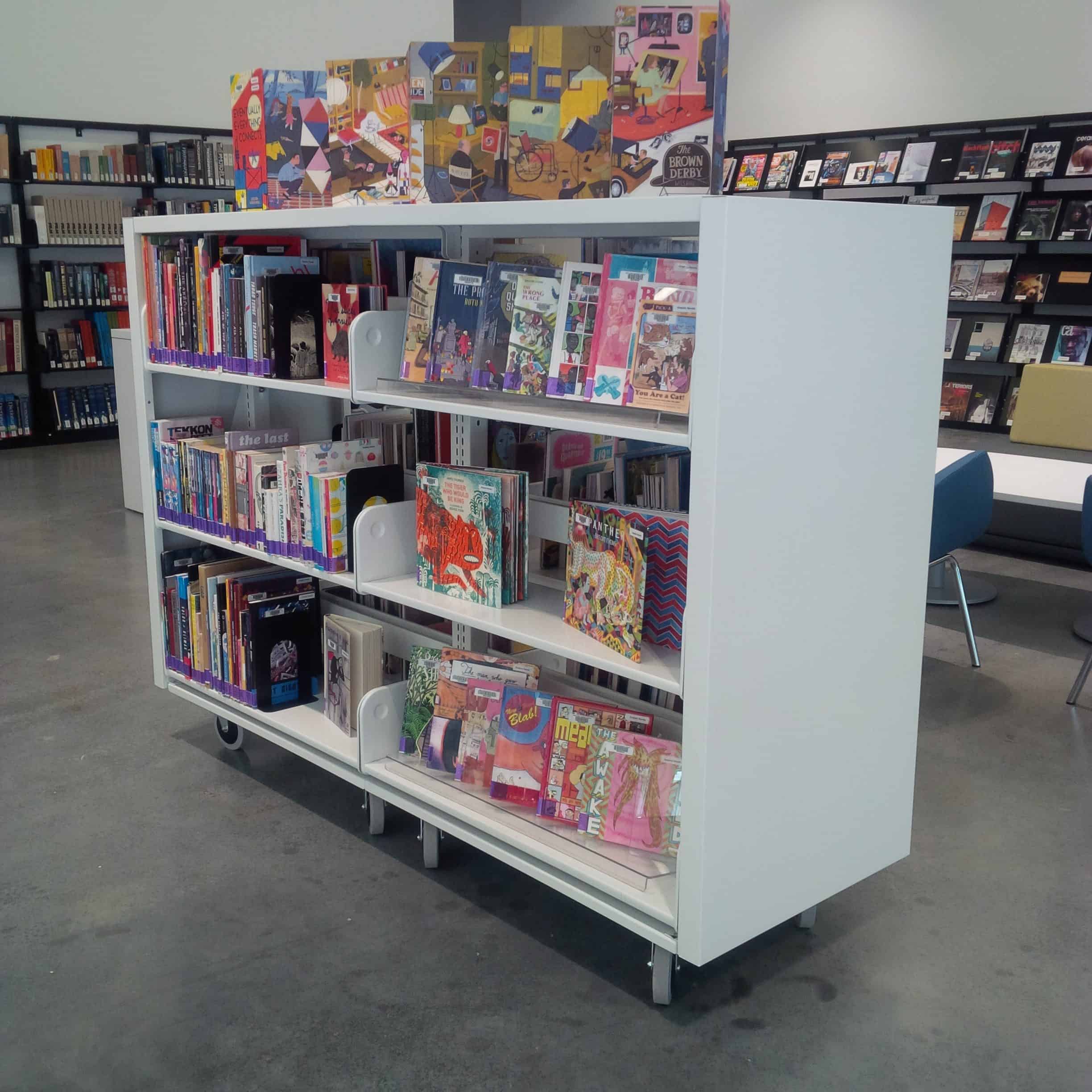 15 Oct

Collaborative Furniture with Quick Shipping at JM&C

2020 has been a tough year for each and every one of us – especially our teachers, healthcare professionals and essential workers. As we progress further into the fall season and teachers and educational leaders make preparations to enter a new normal in a safe and protected way, it is essential that we create happy and productive learning environments in our schools and libraries. To help make this a reality, Jonathan Morgan & Company is pleased to offer a range of 'quick-ship' products, in stock for FAST delivery!

This year, we've been helping schools and libraries stay open and safe with a range of protective products, including PureView protected screens, sneeze guards and a selection of approved, effective PPE products. Whilst we have placed a significant focus on helping our customers navigate the risks of coronavirus through forward-thinking furniture design and expert spatial planning, Jonathan Morgan & Company continues to outfit schools and libraries across Canada and North America with cost-effective and collaborative furniture that places the welfare of its user as a priority.

We're a trusted voice in interior design and furniture supply, with satisfied clients across a range of sectors. So why do schools and libraries choose us? Check out our explainer video below, highlighting why we're so successful in what we do. No space is too small!

We firmly believe that well considered and thoroughly thought out spaces create the most productive and efficient classroom and library environments. Keep your learning space cool and fully equipped with our 'Quick-Ship' collection!
Quick-Ship Pieces: In Stock for FAST Delivery
Jonathan Morgan is proud to offer a range of quick-ship furniture items, currently in stock for fast delivery. These offers are available while stocks last – so avoid disappointment by getting in touch with one of our sales teams to place your order today!
Sturdy, robust and reliable, the 785 Series Student Desk is one of the most popular pieces currently offered by Jonathan Morgan & Company. Measuring 18" by 24" and with an open-front Plastic Book box, the 785 series includes a laminate top with either a nylon, felt or steel glide!
Comfortable Learning with the N218 Chair 
Hardy, durable and easily cleaned, the N218 is a firm, functioning chair that is ideal for classroom & library environments. Measuring 18 inches in height, the structure of the chair is built in such a way that other chairs of the same type can be stacked on top of it, which is ideal for classrooms and libraries where space may be limited. 
Little ones aren't the only one with energy to burn! Kids age 12 and older can wiggle and wobble as they learn thanks to the rounded bottom of The Fokus Stool, perfect for ALL ages. While learning styles and need for movement vary among children, it seems that having a Fokus Stool available is a strong starting point. Available in black, green, grey and blue. 
LIMITED STOCK AVAILABLE! Rectangular in shape and available in 2 sizes (30×72/30×60), this versatile and adaptable activity table allows children to either sit or stand when working in a classroom or library environment. Both variations of this product feature a fusion maple top and silver mist legs.
Mobile Shelving
The outbreak of Covid-19 has highlighted the value of movable, adaptable and easily-cleaning furniture. Mobile shelving by Jonathan Morgan & Company allows schools and libraries to set up and move shelving units as and when required. This is particularly useful in post-Covid learning environments where furniture moving may be frequent. Our Mobile Shelving is a mobile unit on casters, with a 54" overall height. Featuring 3 tiered, 11" deep shelves, this product is supported by steel panels and a canopy top.
Equipping Your School or Library with Jonathan Morgan & Company 
Here at Jonathan Morgan & Company, we've been proud to serve clients across Canada and North America with furniture design and interior planning that works. We've completed successful projects across corporate, education, library, public spaces and more. Check out some of our portfolio and check out our recent blog to see why customers choose us:
Start Your Project Today
We recognise that not all schools and libraries will know what choices to make until they understand the full range of options available to them. That's why we offer a consultative approach, with our experts visiting your premises to make professional suggestions based on your budgetary, spatial and operational requirements. Book your FREE consultation today and discover why Canada chooses Jonathan Morgan!