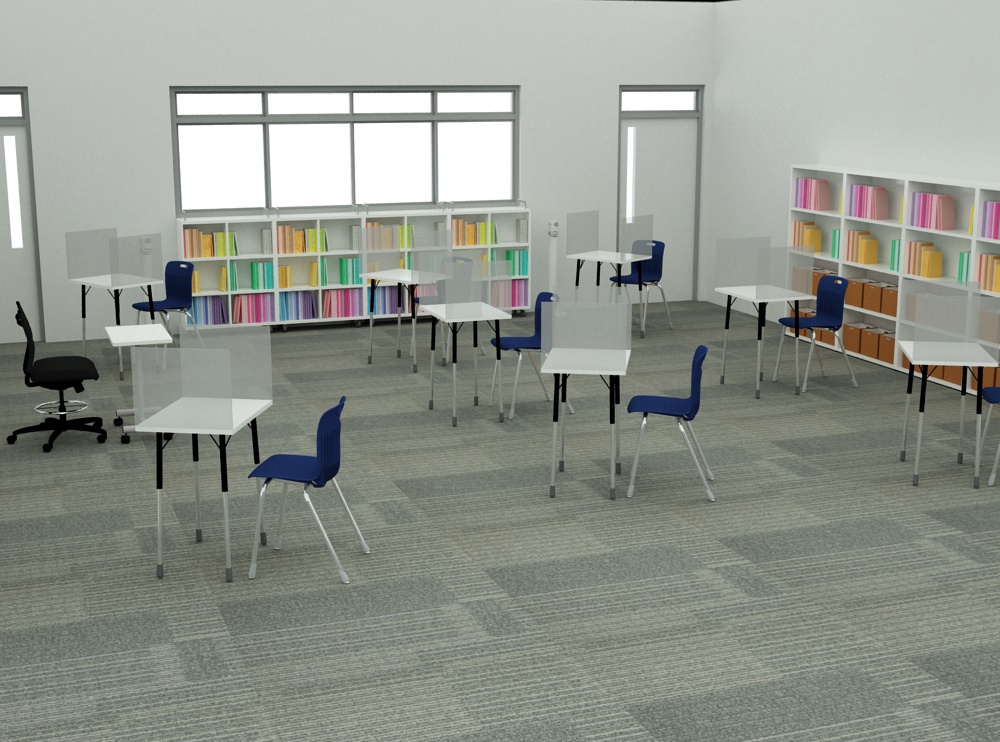 11 Aug

Controlling Infection with PureView Screens: Limited Stock Available!

Staff, students and teachers across Canada are preparing to enter a strange and unfamiliar semester, with the vast majority of schools confirming a return to study in September. The highly transmissible nature of coronavirus has prompted many schools to reassess their approach to safety and infection control – and forward-thinking interior design can offer real solutions. At JM&C, we're delighted to help you take your first steps with PureView screens, acting as strong lines of defence against the virus.

With coronavirus continuing to spread rapidly through North America, expectations around what schools must do to combat viral infection have transformed. Now more than ever, it is critical that teachers and school leaders take sufficient steps to curtail the risk of infection in classrooms, corridors and non-teaching spaces – and we've offered lots of advice around this in our guide to Preparing Your Classroom for the New Normal. As a strong line of defence, we recommend PureView screens as a significant means of controlling infection.
The Preventative Power of PureView Screens
Social distancing is set to become an integral part of our new normal. However, many scenarios – especially in busy schooling environments – could present a challenge to this new demand. In scenarios where face-to-face interaction is common and social distancing isn't always possible, it is essential that school leaders mitigate that risk by installing appropriate guarding infrastructure. But how can polymethyl methacrylate (also known as PureView) bring us into a new normal which is safer and more hygienic?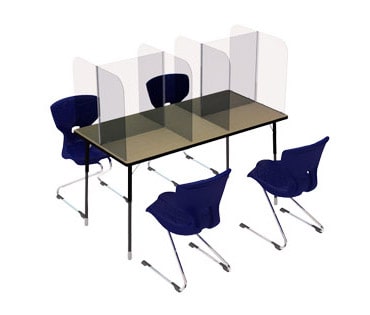 The answer lies in how physical, easily-cleaned physical barriers can restrict the passage and spread of airborne viruses and microbes. Whilst we continue to learn more about Covid-19 with each passing week, early evidence suggests that the virus is spread predominantly via droplets released by coughs and sneezes. By offering PureView screens as safe pieces of social distancing infrastructure, JM&C have created a cost-effective way to enable face-to-face contact with a strong line of defence, reducing the likelihood of the virus being spread in this manner. 
AVAILABLE FROM €24.99 – LIMITED STOCK AVAILABLE!
PureView screens act as protective and preventive products which allow 'normal' teaching environments to flourish. Simple to clean and durable in composition, this solution will not face deterioration at the hands of cleaning products or rough handling. As ready-made prevention systems, our PureView screens allow visibility and peace of mind as we reenter the world of study. From schools to universities and libraries, we at Jonathan Morgan & Company believe that these barriers will represent a major effort in the fight against Covid – and this encompasses all areas, from classrooms to reception areas. Indeed, the benefits are significant:
Transportable & lightweight: The new semester will require frequent furniture moving and fresh considerations around spatial planning. Fortunately, PureView is lightweight and highly transportable, meaning that installations can be quickly rearranged to suit a range of teaching and learning scenarios.
Total visibility: PureView is a totally translucent preventative product, creating safe and hygienic teaching and learning environments with minimal intrusion. Our PureView screens allow total visibility, whilst also facilitating strong levels of ventilation in enclosed environments. In this respect, PureView can make your new normal as normal as possible. 
Totally personalised: Many of our PureView barriers come embedded within our products. However, PureView barriers are totally adjustable & customisable, with our approved selection of preventative products made to order and totally bespoke according to your requirements. 
Easy to clean: Aside from its impressive durability, PureView is a preventative solution which is very easy to clean using alcohol-based cleaners – all without affecting the integrity of the material.
PureView Screens Canada: How JM&C Can Help
The benefits of PureView screens in the fight against Covid-19 are clear. But how can Jonathan Morgan & Company's range of PureView products help your school or library enter a new normal which is safe, hygienic and socially distanced?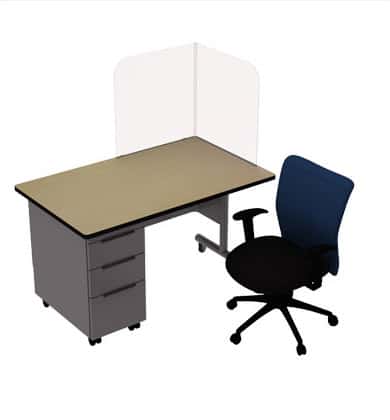 We believe that innovative interior design creates the happiest and most productive environments in which to learn, work and play. We also believe that returning to a new kind of normality doesn't have to be a daunting experience. That's why we have developed a range of PureView barrier products which fit seamlessly into traditional school and library furniture, including:
Teachers desks;
Individual seating;
Customisable, standalone plexiglass screens;
4 seat desks; and
Hanging screens, ideal for reception & public-facing environments.
PUREVIEW SCREENS – SECURE YOUR ORDER TODAY WHILE STOCKS LAST!
Here at JM&C, we realise that many schools and libraries across Canada will not know what steps to take until they are aware of all of the solutions available to them. With this in mind, we're proud to offer a bespoke consultative approach to each and every project we commit our expertise to. Our experienced team is on-hand to assist your school or library in identifying high risk areas, highlighting solutions that are cost-effective and appropriate to your needs. We invite all customers to book a FREE Covid-19 Reopening Consultation, allowing our experts to visit your premises to conduct a thorough assessment.
Are you taking the right steps to protect and preserve lives in your school or library environment? Proceed with confidence today by viewing our range of PureView and preventative barrier products, each engineered to create a new normal that is safe and hygienic. 
From teachers desks and individual seating through to hanging screens and group desks, JM&C's industry-leading approach to spatial planning, interior design and PureView screening facilitates a strong and unobtrusive response to the challenges of Covid – and we can show you how. To inquire around our range of PureView products, visit our shop or contact us today!