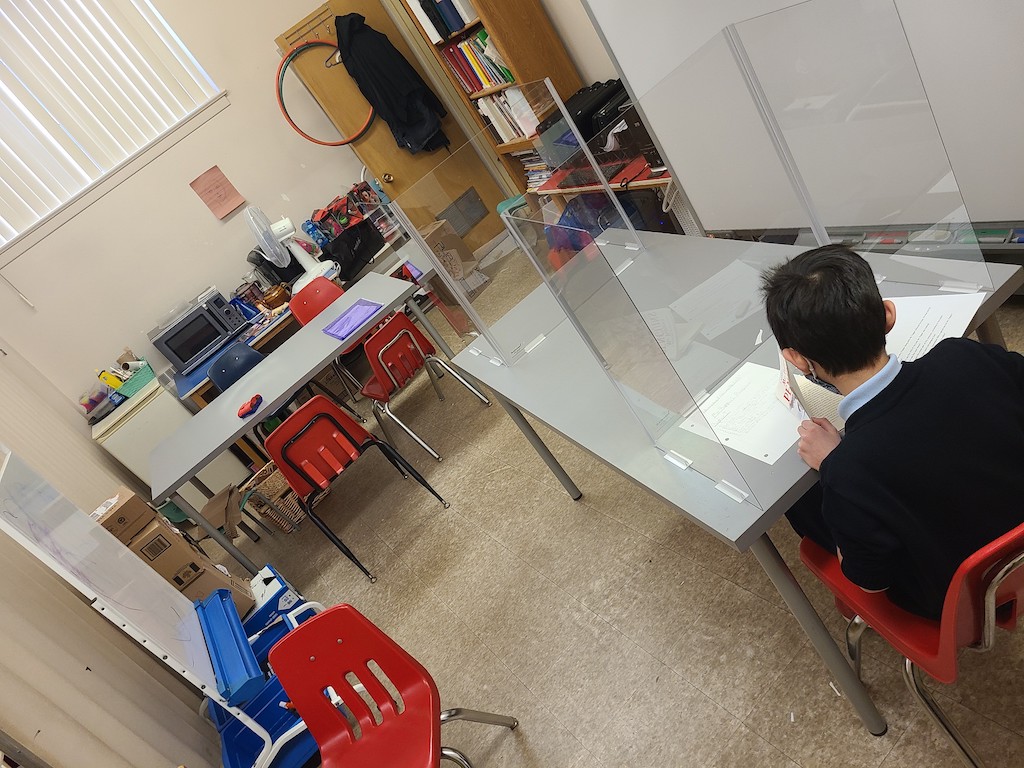 23 Feb

PureView Competition Winners: Congrats to Kingsley Primary School!

With vaccination programs rolling out across Canada, we're joining schools across the country in looking forward to a return to the classroom. In the meantime, we've been running some lockdown competitions, giving away FREE PureView screens to lucky schools and libraries. After Hamilton Hebrew Academy's victory some weeks ago, we're delighted to announce our latest winners. Congratulations to Kingsley Primary School!
Congratulations to Kingsley Primary School!
We'd like to send a massive congratulations to Kingsley Primary School. Thank you to all staff for your interest and participating in our Safe Learning competition! Based in Hamilton, Ontario, this school specialises in helping pupils reach their full potential by providing enriched education in a nurturing environment. JMC Furniture was delighted to assist this school in creating a safe & distanced learning environment. 
Kingsley Primary School currently hosts students aged ranging from starting year to Grade 5, as well as Daycare and Daycamp pupils. They are driven by a spirit that encourages children to "belong, discover and thrive" – something we were delighted to get behind!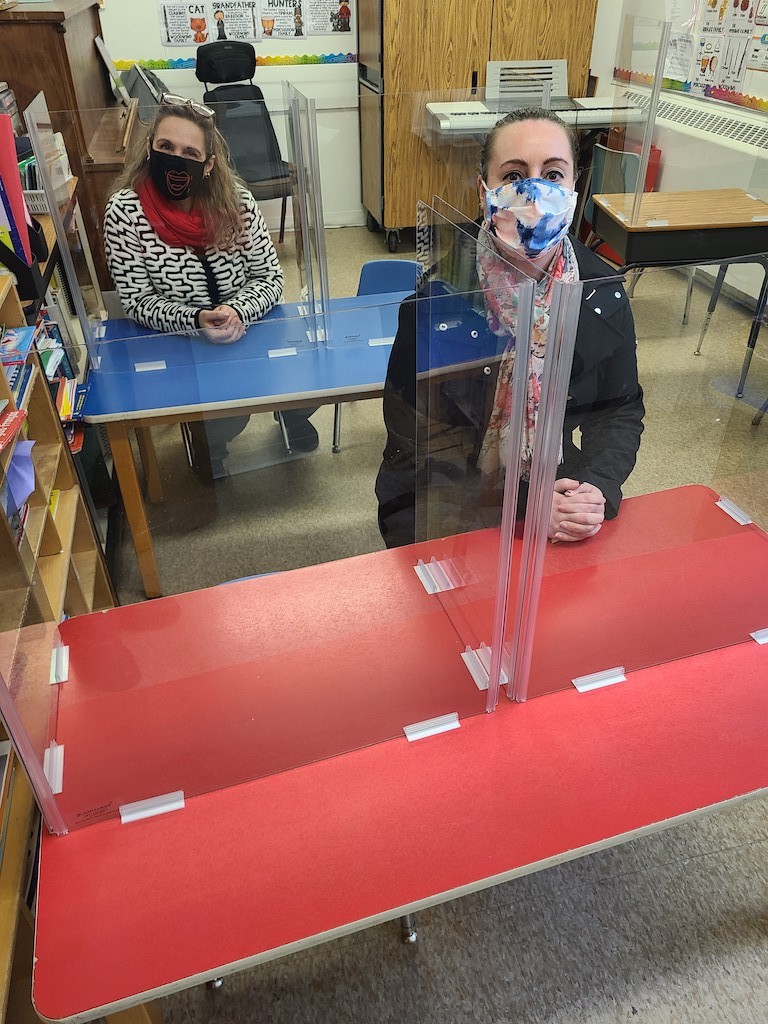 With social distancing continuing as a top public health priority, Jonathan Morgan & Company was happy to donate and install a total of 40 PureView Screens to our Safe Learning Competition winners.
Here's just a few reasons why schools are keen to get their hands on JMC Furniture's PureView Screens:
Easily washed

Fully adaptable

Proven method of infection control

Transparent for visible, social learning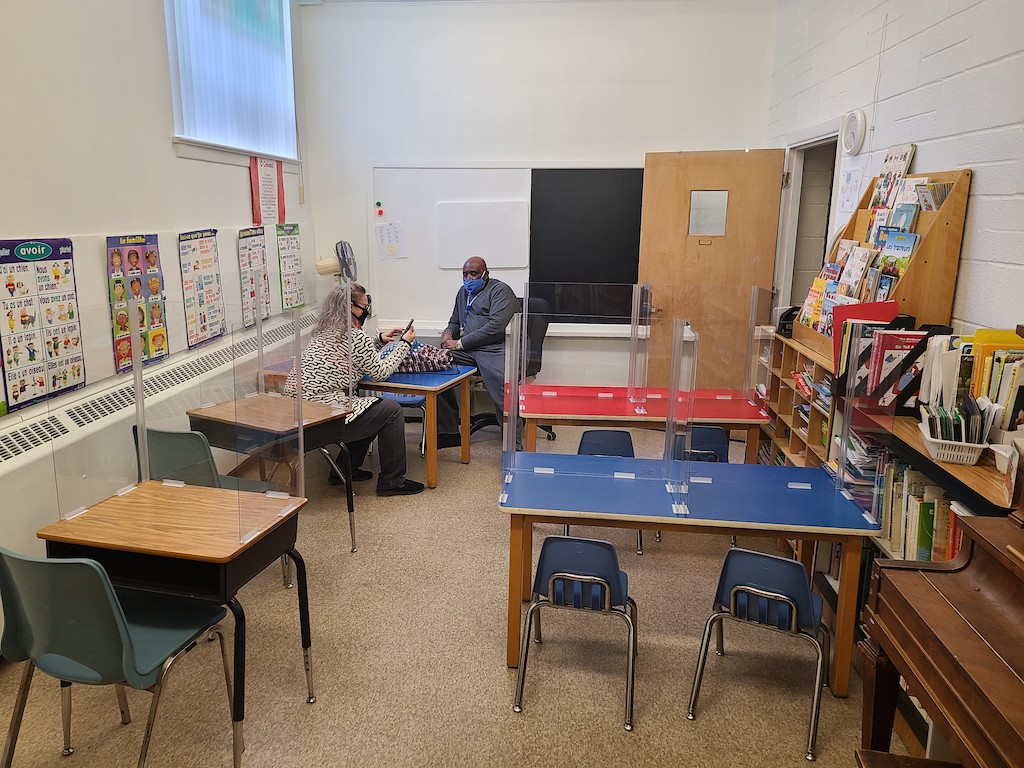 Speaking following their prize win, Kingsley Primary School praised JMC Furniture and the benefits of these important products: "Jonathan Morgan & Company have one of the best customer support systems I have seen. They follow up, make sure that you have what you need and answer any questions. Lovely products and all-round fantastic experience. Thank you!"
Speaking following the installation of the screens, Jonathan Morgan & Company Account Manager, Jennifer Carey, sends a special thanks: 
"On behalf of all the JMC team, I'd like to send a special thank you to all the staff and kids and Kingsley Primary School. We were glad to deliver and install PureView screens for our competition winners within days, and we're absolutely delighted that we've created a safe learning environment for the school!"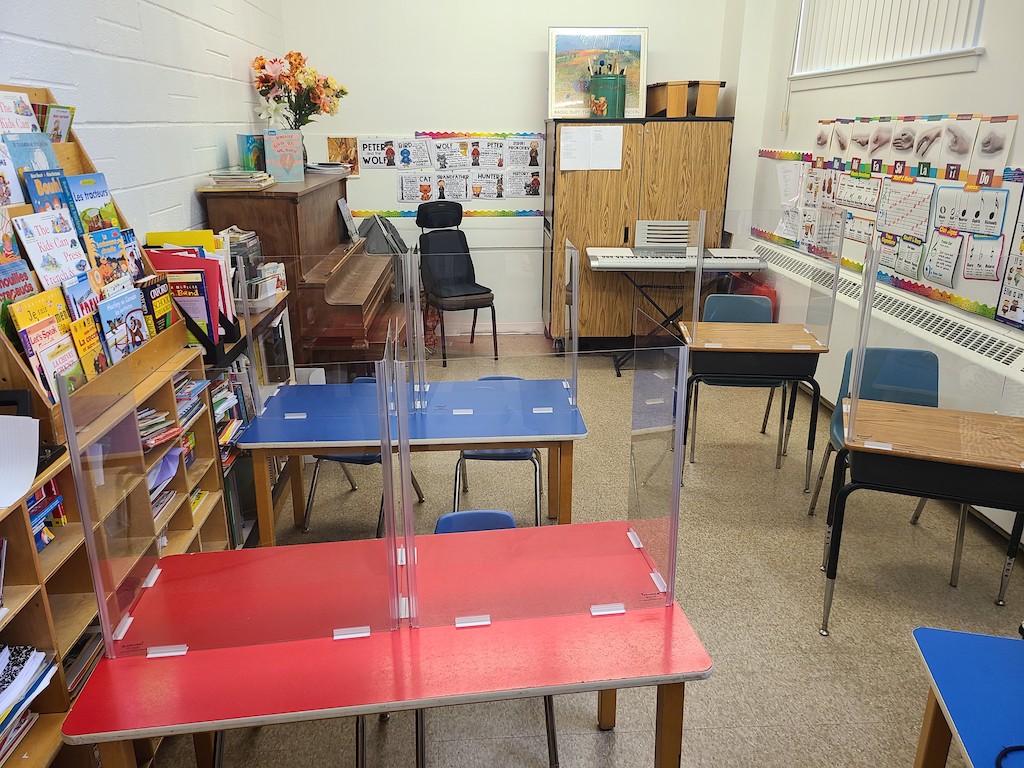 Safe, Distanced Classrooms
JMC Furniture has harnessed decades of experience in furniture supply and interior design to create safe, distanced classrooms and learning environments during the Covid-19 pandemic. To get your classroom equipped for the new normal or to enquire about our full range of products, please contact us today.