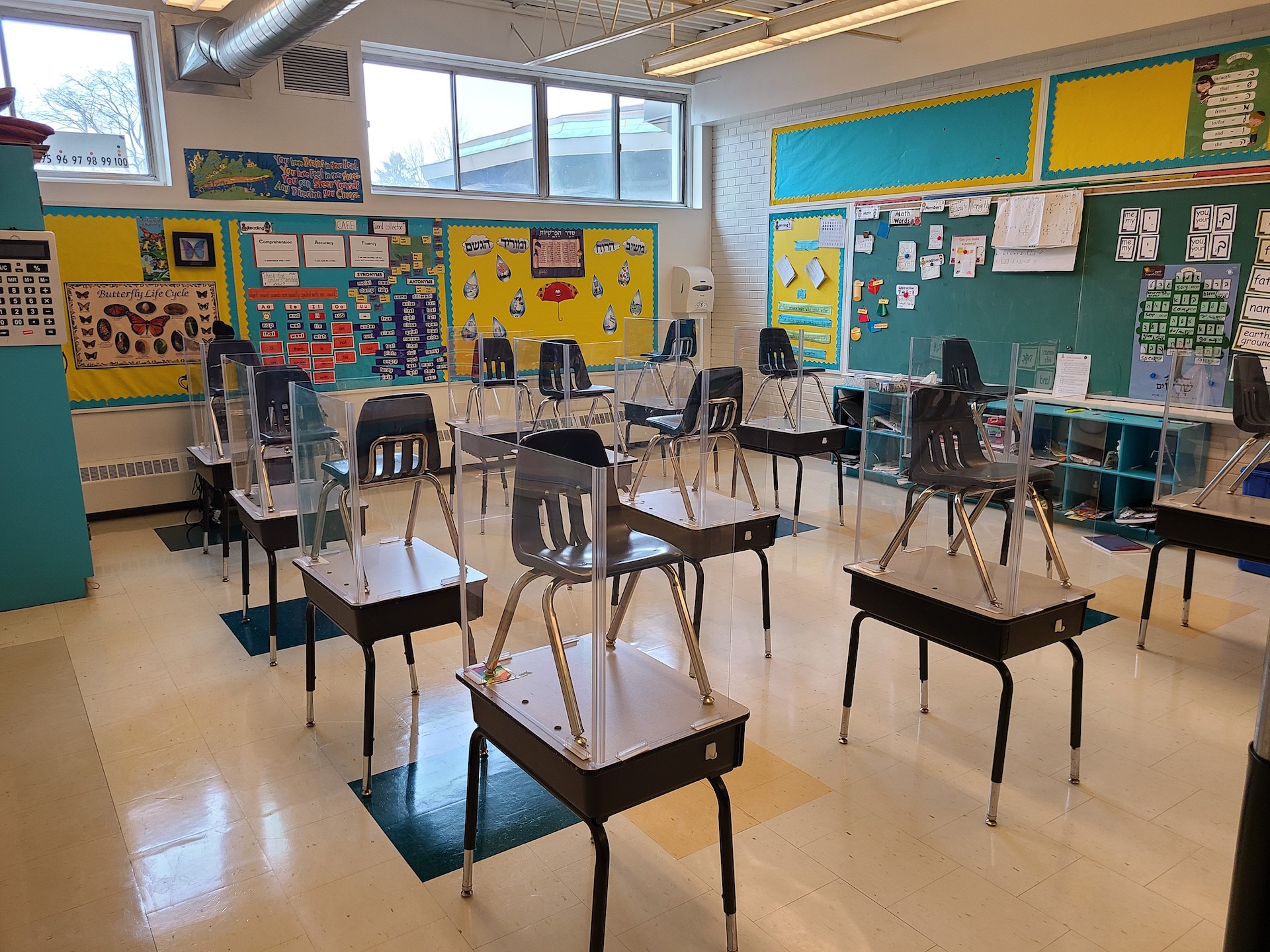 09 Feb

PureView Competition Winners: Congrats to Hamilton Hebrew Academy!

Here at JMC Furniture, we know that schools, libraries and educational environments throughout the country have faced unprecedented challenges as a result of Covid-19. That's why we ran an awesome competition for schools across Canada, giving them an opportunity to win a full classroom's worth of PureView Screens. We're delighted to announce that Hamilton Hebrew Academy, Ontario are our first competition winners!
Congratulations to Hamilton Hebrew Academy!
On behalf of all of the team at Jonathan Morgan & Company, we'd like to send a massive congratulations to Hamilton Hebrew Academy and a huge thank you to all of our entrants. 
Hamilton Hebrew Academy is dedicated to welcoming and embracing children and families from diverse Jewish backgrounds, committing to the development of the whole child by nurturing the unique intellectual, emotional, and spiritual well-being of each individual student. Like many of Canada's finest schools, Hamilton Hebrew enhances educational experience by facilitating an open and understanding atmosphere.
With social distancing a priority, Hamilton Hebrew welcomed the addition of 200 PureView Screens, exclusively from the team at JMC Furniture! We were happy to help the school return to safer, more hygienic teaching processes. Just look at these great pictures supplied by the school!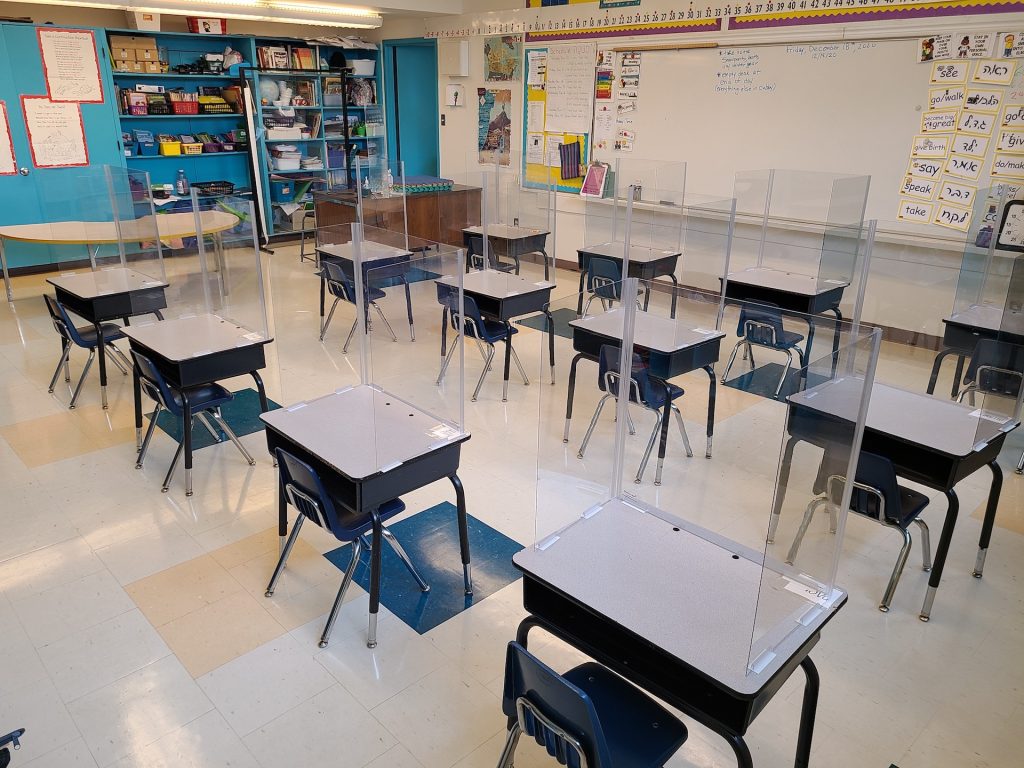 Here's just a few reasons why schools are keen to get their hands on JMC Furniture's PureView Screens:
Easy washed

Fully adaptable

Proven method of infection control

Transparent for visible, social learning
Speaking following their prize win, Hamilton Hebrew praised the JMC Furniture and the benefits of these important products: "We are so appreciative of Jonathan Morgan & Company. We are so fortunate for the donation of dividers for all our classrooms at our private school. Our staff and students feel safe to come to school each day thanks to their support. Thank you so much!"
"We were so happy to see such a great reaction to our PureView Screen competition, and it's great to see the prizes being put to such good use at Hamilton Hebrew Academy! On behalf of all the team I'd like to congratulate the school – we look forward to working together again soon!"
Safe, Distanced Classrooms
JMC Furniture has harnessed decades of experience in furniture supply and interior design to create safe, distanced classrooms and learning environments during the Covid-19 pandemic. To get your classroom equipped for the new normal or to enquire about our full range of products, please contact us.