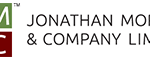 24 Feb

Product Spotlight: Versteel Quanta HD
Beautiful. Colourful. Stackable.
The Versteel Quanta HD offers more than just beautifully crafted, lightweight seating. Built on a high-density steel frame, these versatile chairs are designed to stack ten high on the floor, twenty high on a movable cart, allowing you to make more efficient use of your space. Quanta HD provides flexible back support that moves with you for all day comfort and comes in your choice of seven bold colors. The Quanta HD also won the EdSpaces Innovation award in 2013 (and for a good reason!).
Flexibility
Quanta HD has a unique design the provides flexible back support that moves with you.
Frame
Built on a sleek, solid steel frame for lightweight, long-lasting durability.
Stacking
Chairs easily stack to reconfigure any environment.
What else?
ERGONOMICS Flexible back designed to interact with a user's motions and gestures. POLYSHELL Choose from a myriad of colors to complement any room's palette. UPHOLSTERY Available on seats for color, texture and comfort. FRAME Built on a solid steel frame allowing for easy and convenient stacking. Available in powder coat, nickel, and chrome finishes. OPTIONS Available with or without arms as well as tablet arm. Stool height available in 24″ and 29″.
Not only is it available with a sled-base (that's just too simple!) but it is also available with a swivel base (5 legs with casters) and 4 legs.
What else is great about this company?
Versteel will make a contribution to the Common Thread for a Cure for every Quanta HD sale. For any Quanta HD order $50,000 or larger (net), the designer/specifier can request the donation be made to an alternate charitable organization. How great is that!