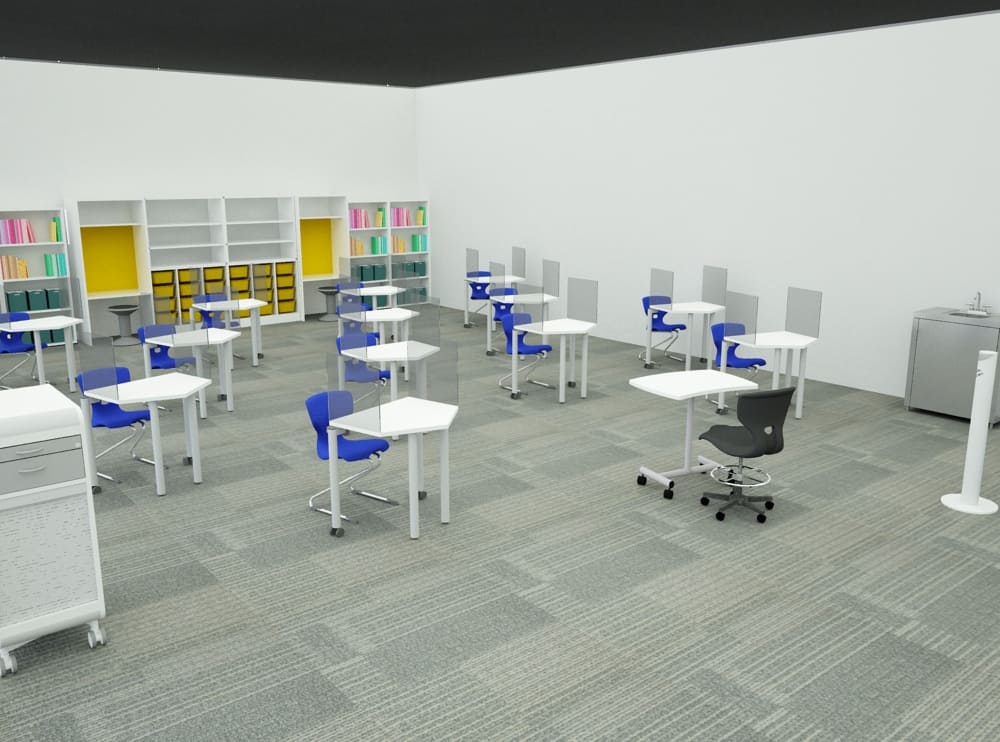 12 Jul

Prepare Your Classroom For The New Normal

Late last year, a novel coronavirus erupted into the world. Covid-19, the disease caused by this particular strain of coronavirus, has since grown into a global pandemic forcing schools and business to close, people to isolate themselves, and mass job losses.

Months later, our lives have become permanently altered by the pandemic, but life is beginning to go on. As the start of the new school year approaches, schools are looking at how to make the classroom safe for children to attend in-person once more.

With classrooms normally holding 30 classes cut down to just 10 or 12 students, finding ways to accommodate as many children as possible safely has become a subject for debate. I asked our Interior Designer Grace Canas for recommendations on what schools can do to help give children an in-person learning experience, safely.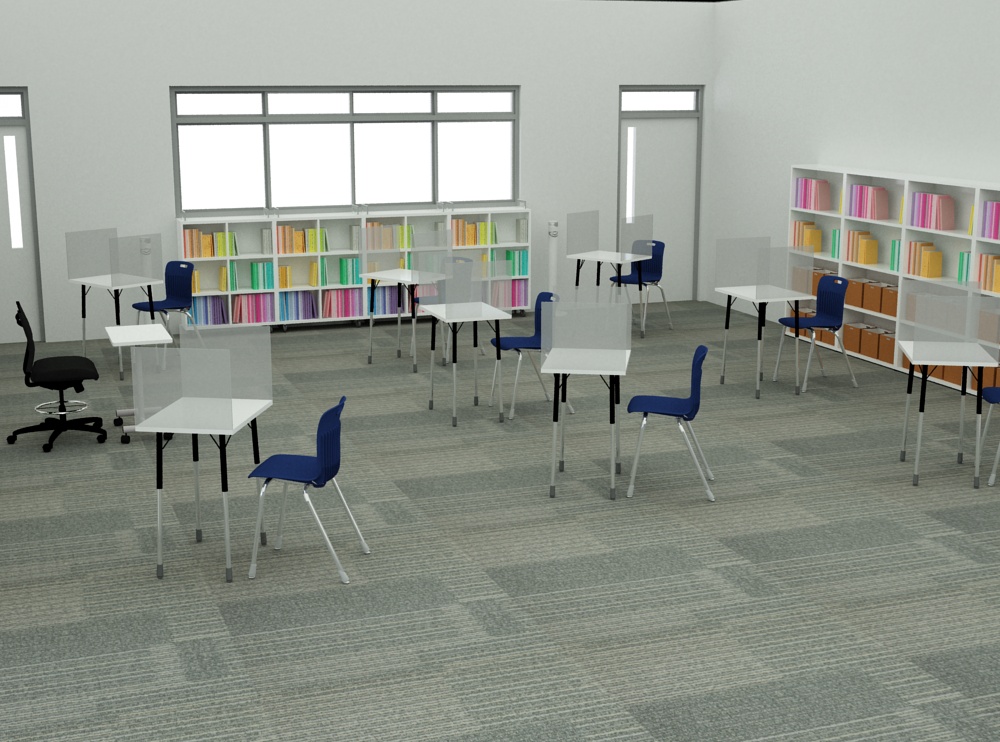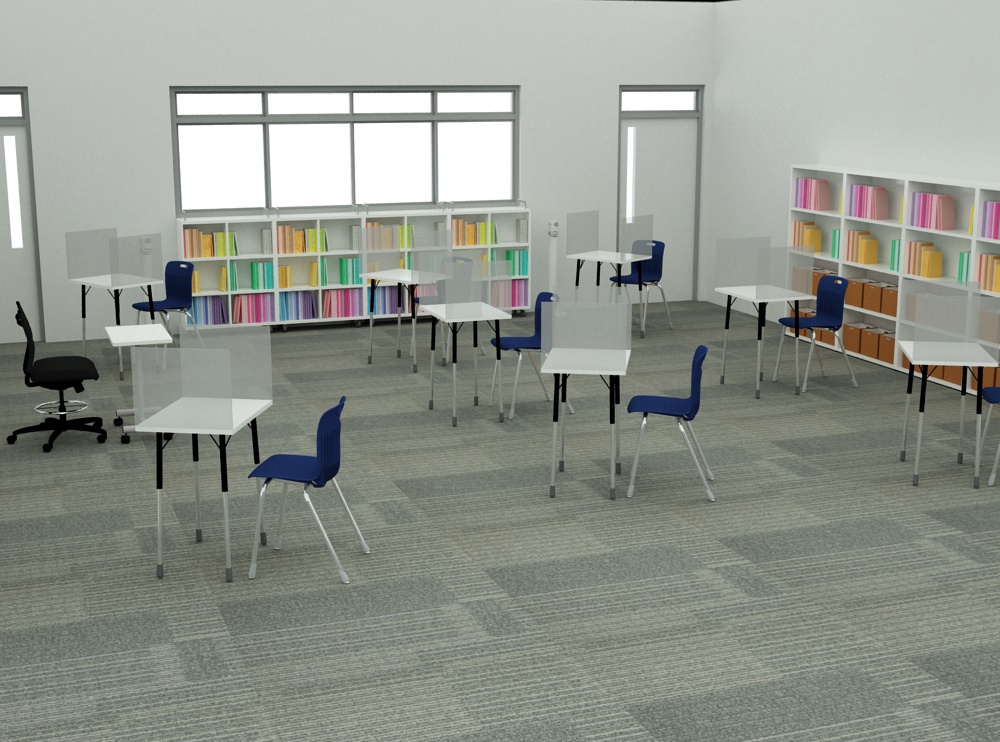 Individual seating
Many classrooms have long desks that allow two or more students to work at the same time. With social distance minimums at six feet, these will need to be replaced with furniture designed with a single individual in mind.
Smaller desks will make more room for students, while still maintaining safety requirements. These can be placed in a honey comb pattern for optimum spacing.
Moveable furniture such as chairs and desks on wheels may also be an important feature in the new classroom. With mobile furniture, school staff can repurpose auditoriums and gyms for classrooms, making more space available for students. These changes can go a long way to helping your school prepare for the new normal.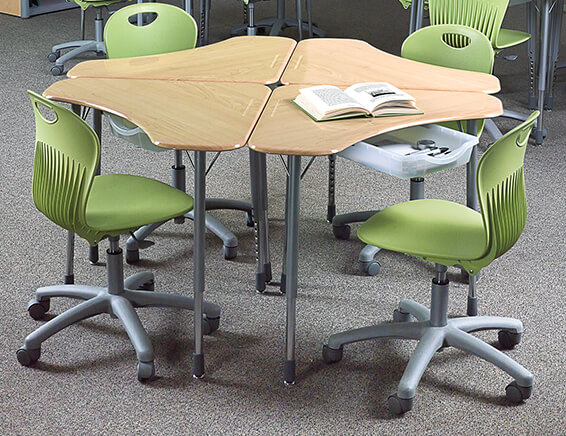 Stand Up Desks
In order to keep students safe, the mobility of students must necessarily be greatly restricted. At the same time, limiting young students in how they can move and play may cause distress, especially for active younger children.
Stand up desks can offer some relief to children, giving them the opportunity to switch from sitting for long periods to standing.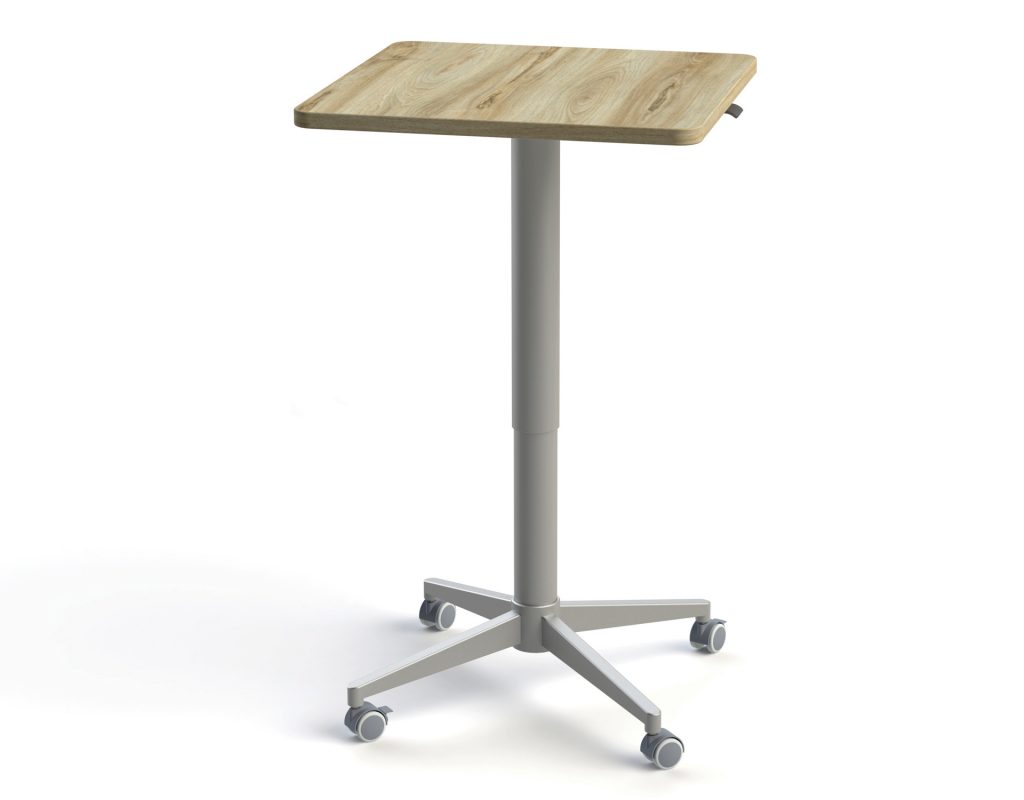 Reduced clutter in teaching areas
Some experts are recommending that teachers find ways to reduce the amount of space they need for teaching, in order to free up more space for children. This can be difficult, but mobile work stations and other practical organization choices can help make the most of space.
Teachers can take advantage of vertical height rather than spreading out across a desk, and use the space a large desk might have taken up to allow another desk in for a student.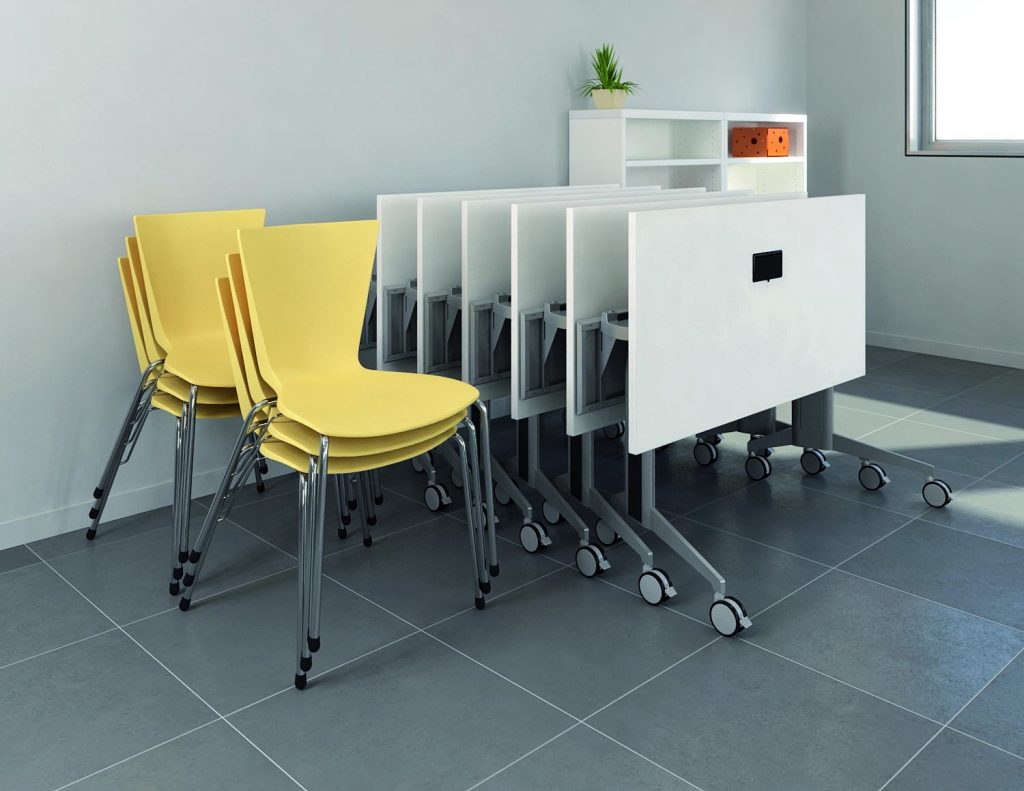 Plexiglass barriers
Plexiglass barriers may also be a part of the new classroom, either as barriers protecting staff from students, or as individual barriers around desks. These barriers are designed to help add social distance in spaces where it might otherwise be difficult.
Our new classrooms will not be the same in 2021, and they may never look the same again. In order to keep students safe and learning, changes need to be made to the classroom. These changes can help make vital in-person learning possible, while still limiting the spread of Covid-19.