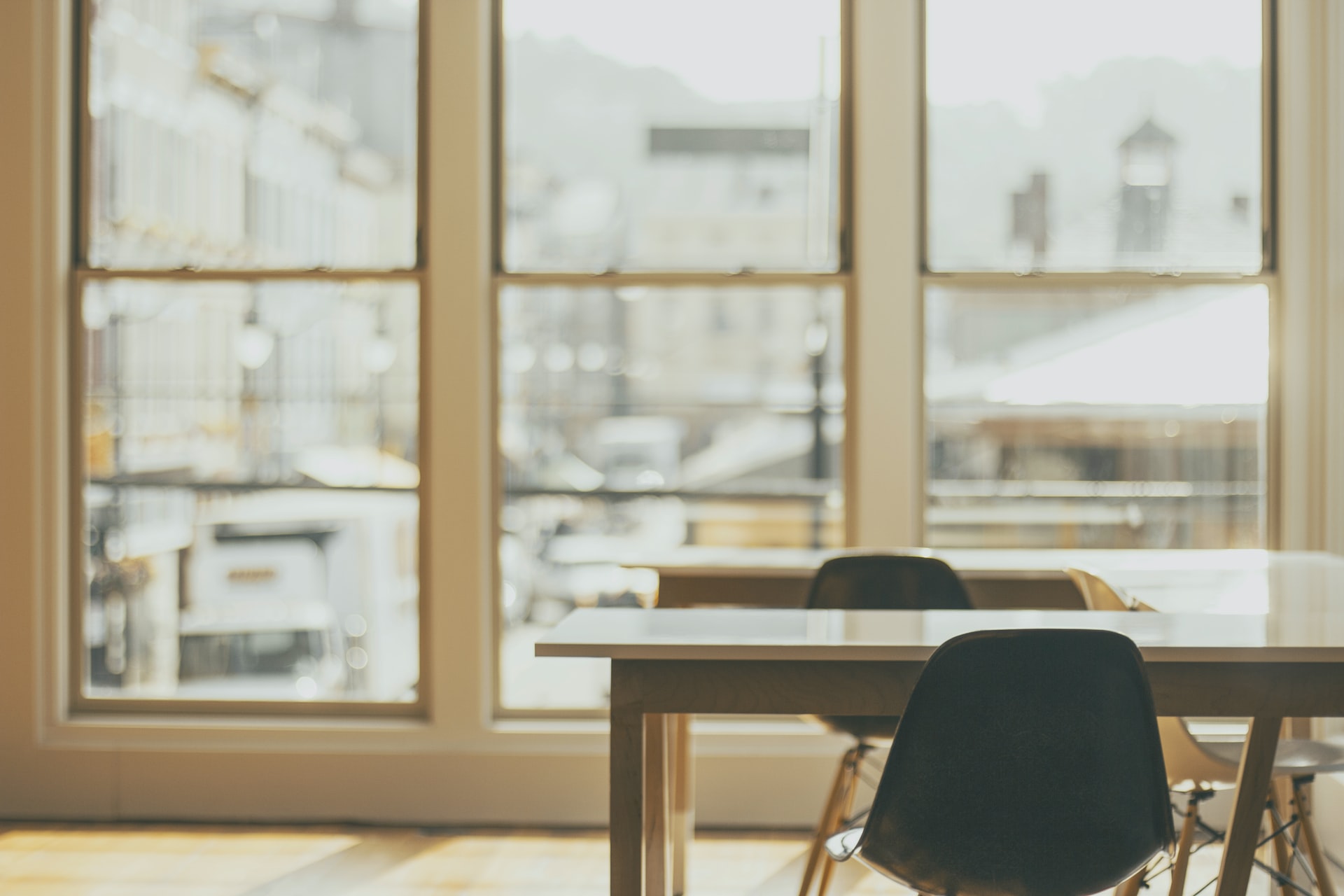 17 Dec

Interior Design, Furniture Selection and a Safe 2021

Interior design is an industry which is continuously driven by emerging trends. These trends are driven by a number of factors, with aesthetics and visual appeal often playing key roles. However, changes throughout the world over the course of 2020 have created new trends – not just around how interior spaces should look, but also in how they should protect the welfare of their users.

It's true: 2020 has been one of the strangest years on record, and many principles of interior design temporarily sidelined to meet the challenges of the Covid-19 pandemic. Indeed, where interior design may have previously focused on maximum seating space, public health requirements have placed social distancing as a core priority. This means that spatial planning and furniture selection are more important than ever – and that's especially the case in our schools and libraries.
Interior Design and Safe Learning Spaces
Classrooms and libraries have been significantly impacted by the pandemic – potentially more so than any other interior spaces. So – what have the main changes been in these environments?
Shared learning:

Shared learning poses a number of obstacles in the era of Covid-19, and these obstacles are expected to continue well into 2021. Collaborative learning requires group activity and the sharing of ideas – concepts which have become difficult to manage with social distancing and infection control.
Recreation and play:

Schools, libraries and classrooms aren't always reserved for learning – they can also be places for our youth to play and socialise. However, soft play areas, playgrounds and recreational zones are now recognised as high-risk zones, experiencing high levels of physical contact and touching between children.
Footfall and traffic:

Pre-Covid, school corridors were bustling, crowded environments. However, educational leaders now face an obligation to enforce social distancing and 'one-way' traffic.
So, what do these major changes mean for interior design, furniture selection and a safe 2021? Jonathan Morgan & Company has picked out some of the top trends we expect to see as we enter the new year. Keep reading to learn more!
Interior Design & Furniture Selection in Schools and Libraries: Towards a Safe 2021
Our most significant impression of the new year is that infection control will continue to dominate interior design and furniture selection – especially in our schools and libraries. Let's take a close look at the specifics:
Adaptable, Protective Furniture

Ensuring safety and high levels of infection control means innovating around our choices of classroom and library furniture – and this applies to seating, as well as desks.
Whilst many challenges in education have transformed in 2020, many remain the same. For example, pupils require a workspace that is durable, easily-cleaned and equipped with necessary storage space. This means that products such as our Student Desk with Book Box will continue to offer real value.
However, the adaptability element here is key, and classroom furniture must innovate to mitigate against the risks of viral contamination. In this regard, PureView screens are an essential. Easily cleaned with soap and water and made to fit any style of desk, this simple addition can add another layer of defence to your classroom or library environment, whilst still allowing users an adequate view of their environment and relevant teaching materials.
To find out more about protecting your classroom or library with PureView screening, visit our official FAQ page.
This Year, Go Stackable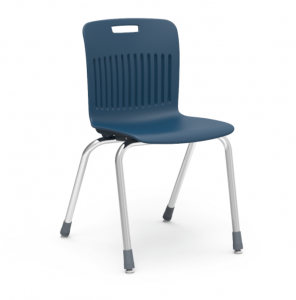 Furniture selection must allow the addition of protective infrastructure, including Cough & Sneeze Guards. However, it must also allow portability. This is essential in facilitating flexible classrooms – an absolute necessity with reduced classroom sizes and enhanced cleaning processes. 
When it comes to classroom seating in 2021, we predict that it will be all about stackability. Jonathan Morgan & Company's ANALOGY Stacking Chair is an ideal solution to meet the challenge, with an innovative design to allow stacking and a material base that allows quick and thorough cleaning.
It's Not Just Furniture, It's Hygiene Infrastructure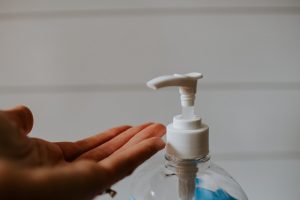 Across 2020, school and library users have become accustomed to regular handwashing – a trend that has been driven by public health advice. Whilst vaccinations are currently being rolled out, we can expect hygiene infrastructure to form a core priority in furniture selection throughout 2021 and beyond.
What does this mean for schools and libraries? Put simply, teachers and educational leaders now face a duty of responsibility to secure all key entry and exit points across their premises. Whilst this must involve social distancing signage, it must also involve a continued investment in sanitary infrastructure, including wall-mounted soap dispensers and hand wash stations.
Interior Design for Smart Technology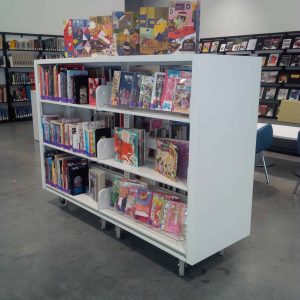 Schools and libraries across Canada have had little choice but to embrace new forms of technology in 2020. Indeed, where classroom teaching was the norm, digital and collaborative tools such as Zoom and Microsoft Teams have been a saving grace through the most challenging of times. Whilst unprecedented, this style of teaching has been positively received. As such, forward-thinking interior design must take steps to account for this new trend.
So, how can classroom interior design make special arrangements for this new wave of smart technology? At Jonathan Morgan & Company, we encourage all classroom and library environments to 'zone' their available space to account for this style of teaching. Break-out zones have become immensely popular, and when properly thought out can serve and happy and productive spaces for learning.
Thinking of getting started around zoning for smart technology? It helps to get started with soft and distanced furnishings, as well as portable, wheeled units to host screens and computer monitors. The current generation will spend more time than ever engaging with teaching materials on screens, and 2021's interior design trends will be heavily geared towards this monumental shift.
Spatial Zoning in Classrooms and Libraries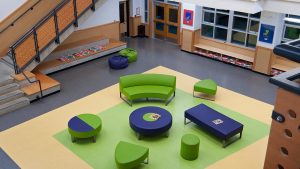 A major trend driven in 2020 was spatial zoning – again demanded by public health guidelines. We can expect this interior design trend to continue throughout 2021 and into the future when the end of the pandemic is in sight. So – what do we mean when we refer to spatial zoning in classrooms and libraries?
In simple terms, 'spatial zoning' entails dividing a space into specific areas, depending on that area's focus and objective of use. As an example, spatial zoning will separate teaching areas from recreational areas and vice versa. 
There are a number of steps you can take to enforce spatial zoning in your school or library environment. Whilst movable partitions can easily divide up rooms, long shelving units can act as effective partitions between zones. In this regard, long bookshelves are particularly useful and can adapt to the general aesthetic of that space.
Prioritize Light, Sound & Airflow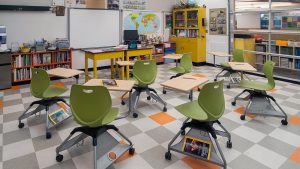 The past year has been a tough year for many, and the vast majority of school pupils and library users will relish the opportunity to return to normal. As restrictions gradually lift across the year and the public return to these environments, we expect interior design to place greater emphasis on light, sound and airflow.
Whilst these interior design objectives have always been important, they have intensified following the outbreak of Covid-19. More protective infrastructure and changing furniture arrangements can reduce any spaces' natural light, meaning we can expect furniture placement to take more account for natural sunlight. After all, we all need Vitamin D and natural light levels are directly linked to educational performance.
Equally, the desire for sound quality in interior spaces can also be expected to increase throughout 2021. Protective Screening and facial coverings have made teachers hard to hear. Furniture placement should now consider audibility for all users of that space. Furthermore, we can expect classrooms to add more AV installations into their environment to facilitate productive learning.
Jonathan Morgan: Facilitating Safe Schools and Libraries 
It's been a big year for the team at Jonathan Morgan & Company. We've been proud to lend our skill and expertise to schools and libraries throughout Canada, creating safe and productive learning environments through thoughtful interior design and furniture collections. We work within your spatial, budgetary and operational requirements to facilitate safe, happy spaces: it's what we do.
To get started on your safe school or library project, get in touch with a member of our expert team to organise your free consultation.
On behalf of all of the team at Jonathan Morgan & Company, we're sending our customers a massive thank you for their support across this year. From all of us – have a happy and healthy new year!