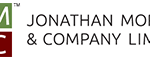 23 May

Importance of Corporate Lobby Design
First impressions matter and I'm sure you have heard this before.
When visitors walk into your lobby area, they should understand what your company is all about just on looking around at your design, décor, and technology. All of these things combined should send the right positive message to your guests, clients and potential employees.
The office reception is the front door, the space where people could be waiting for a couple of minutes before a meeting, judging your brand, checking the flow (people coming back and forth), the interactions. What do you think the perception would be if your lobby smells unpleasant? Or the furniture looks old and dirty? YES, this will create a negative assumption about your company.
Just take a hotel lobby as an example, when you arrive at a five-star hotel you expect the lobby to be elegant with beautiful high-end modern furniture so why not have your guests leave your office with this high-rank impression as well?
Transforming your lobby into an environment to impress should be your first thought when designing or upgrading your space. Remember that the first place they head when they enter is the reception desk, so you want it to be clean and why not? Stylish!
They are countless ways to design a corporate lobby space. At JMC we like comfortable but at the same time functional spaces that will excite your visitors and staff members whenever they come in. Beautiful and durable furniture, lighting, multimedia stations, proper flooring (Aesthetics are important but also you want this to last. We take in consideration the humidity, window facing direction, etc. when selecting what would be the best option for you) everything to make that entry experience the very best!
If you are thinking about redesigning your office lobby give us a call now! We offer a FREE consultation and can help you get started right away!