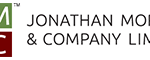 18 May

Ideas to Freshen up a Public Space
Give your space an upgrade!
Once in a while, it's good to give your space an upgrade – especially public establishments that experience loads of heavy traffic every single day like libraries, government offices, churches, recreational centers, just to give a few examples. These spaces are in constant need of maintenance to improve both health and safety.
At JMC, our interior designers give their 101% to create inspiring and practical environments; so, we want to share some ideas to help on how to freshen up public areas.
Maximize your organization: Utilizing your space a bit more effectively, makes a huge difference. Incorporating storage systems to organize your papers, books, materials, etc. is a great way to start off! We particularly recommend The Montel mobile shelving storage solutions, as the system is very flexible and convenient. Available in various designs and configurations, get the best of both worlds without having to sacrifice design, safety, and durability.
Invest in new Furniture: Not only for the general public but also for the employee's sake. Little changes, like incorporating ergonomic desk and chairs will definitely improve productivity and health.
Re-arrange the space: Are you losing valuable space? This is where you can use an advice from a professional Interior Designer or contractor, as they will help you make the most of your space in a very cost-effective manner.
It's all about the details: Keep an eye on those trendy decors & accessories, these little things can help create a warm and welcoming feel in a space, such as lighting, wall art pieces, area rugs, planters etc.
For more information on our Public Space services click here: Projects
Give us a call today and let's talk about what we can do to help you update your space.