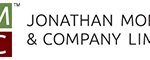 29 Nov

How to get people to read more books and fewer websites

I remember receiving my first book when I was 7 years old, "The little prince". My uncle made such a big deal about it and that got me so excited. I started to relate books to treasures.
Having the habit of reading books is difficult for some people, especially now that you have your phone in your hand all the time, and let's be honest, there are so many good things to read online.
News flies faster, there is information everywhere, and even though that could be a good thing, it is also a bad thing. Why? Well, I don't know if this happens to you, but sometimes I'm reading an article about potatoes and somehow, 5 minutes later, I'm finding myself reading about climate change.
With all the bunch of information, it's so easy to get lost. That's why I like libraries and books because you can concentrate on one single subject without distractions. Authors know how to take you and how to guide you.
Some people say that individuals that read are more intelligent and there is some sort of truth to that. I find that when you read, you have more knowledge and more subjects for conversations. I also found that I have more ammunition to defend myself when a debate comes up. You get other's points of views, ideas and skills.
So how to influence people to read more books instead of websites? Here are some pieces of advice:
Book Meet Up: 
You don't have friends who share the love of reading? No problem! You can always go to meetup.com and find those groups that gather somewhere in your city! They have groups for everything, including reading. Usually how it works is, they post the event and then you receive the email of where and when be the meetup is going to be. It is a great way to connect with people that share the same interest. It's like joining a new class and usually are free.
Facebook Groups:
No budget for books? No problem! Last year one of my friends told me that there was this group of people on Facebook and they agree to exchange books. I find it a great way to save money and help our planet. You agree to ship your book to a certain address within the city, and you'll receive one from them. How awesome is this?
Book Dates:
Who else LOVES Chapters? They usually have a nice space for you to sit, enjoy a coffee and read! It is perfect for couples or friend's dates, especially if you are tired and don't want to do all the dress up for a fancy night out.
Take your kids to the library:
Teach them young! When I had my first born, I always brought her to the story time at the library. When she became a toddler and too busy to sit down and listen, the librarian told me to not worry, that they still learn and catch something even if they are moving. My daughter now is 3 years old and a book lover!
Make a big deal about it:
Books are treasures, and that's the perception you want to show with your friends and families. Talk about them, make them excited, tell stories!
What's your favourite old-time book?