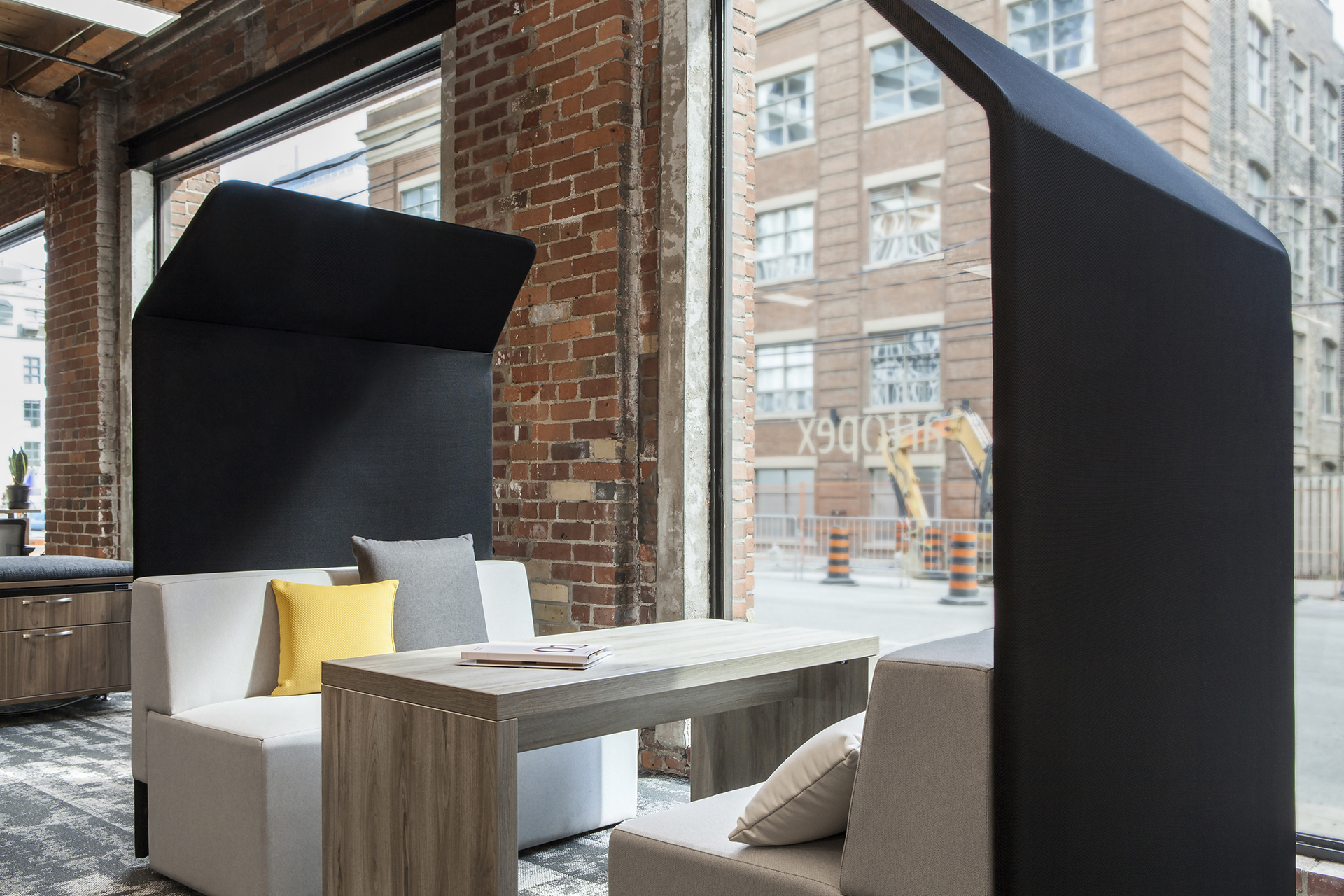 06 Nov

How to create collaborative spaces in your library
"The libraries of the 21st century provide a welcoming common space that encourages exploration, creation, and collaboration between students, teachers, and a broader community." Beth Holland
Libraries must reflect the learning needs of today's students. We are seeing a big transformation with the space plan and furniture in libraries. Long gone are the days when you enter a library with those heavy wooden tables and chairs. Now, most libraries have a flexible space and offer private and public areas that adapt to the necessities of their users.
Here are some ideas of how to create collaborative spaces in your library:
Get the right furniture
Have you heard about Mute Box? This piece is a favorite with our customers and is available for single person or for collaborative meetings with 2 to 4 people. Another best seller is Artopex Downtown that allows you to create all types of collaborative environments including layouts for meetings, gathering and lounge zones. If you are on a tighter budget, simple things like putting caster wheels on tables and bookshelves will facilitate the collaboration.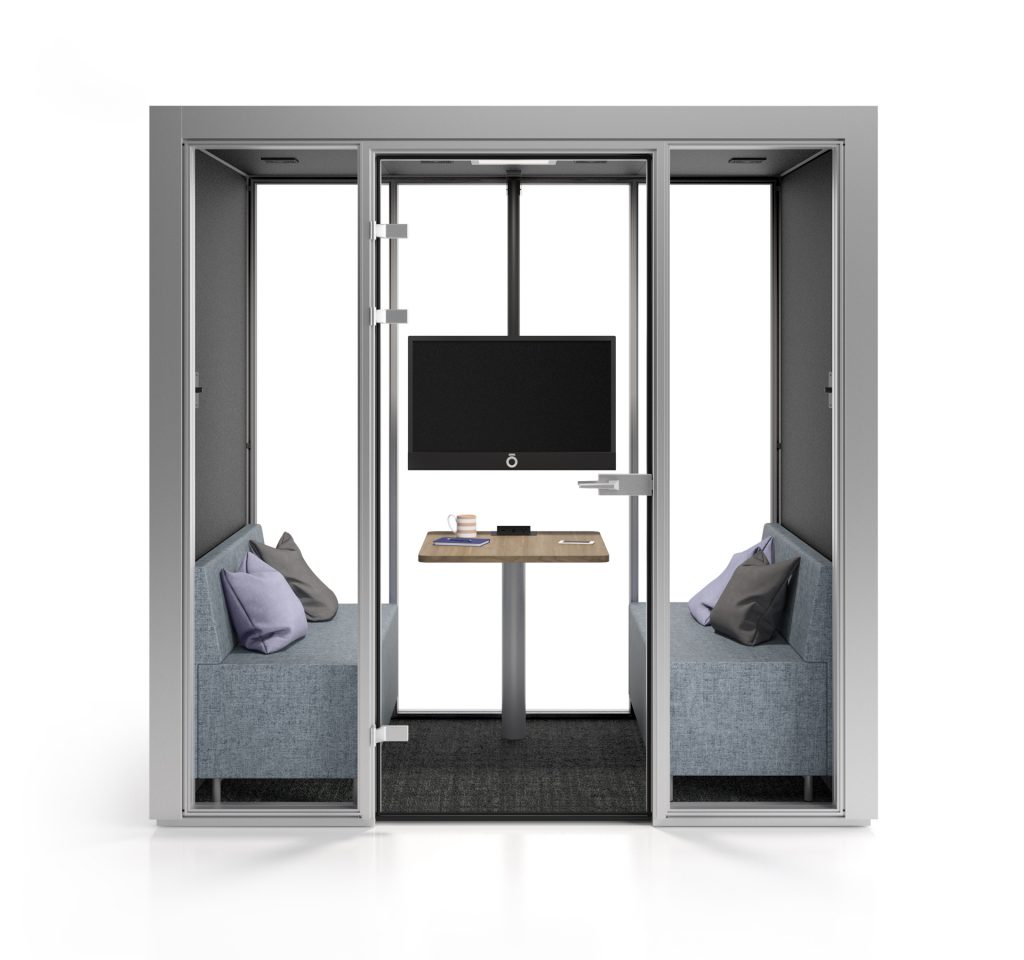 Provide Comfort
Comfort is more than getting that amazing soft seating; Comfort also means making your visitors feel at home. People are more likely open to collaborate with others if they feel invited and welcome in the space.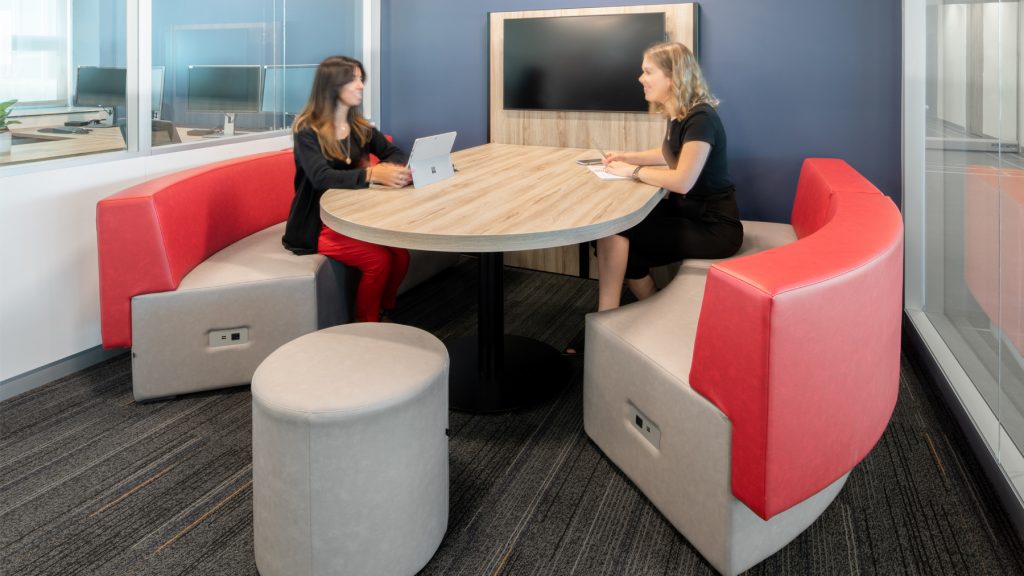 Include varied seating areas
Café zone, gaming tables, Conversation zone, study zone. Some students need places to concentrate and others need places to collaborate. We love these pieces from Artopex that adapt to the different activities within learning environments.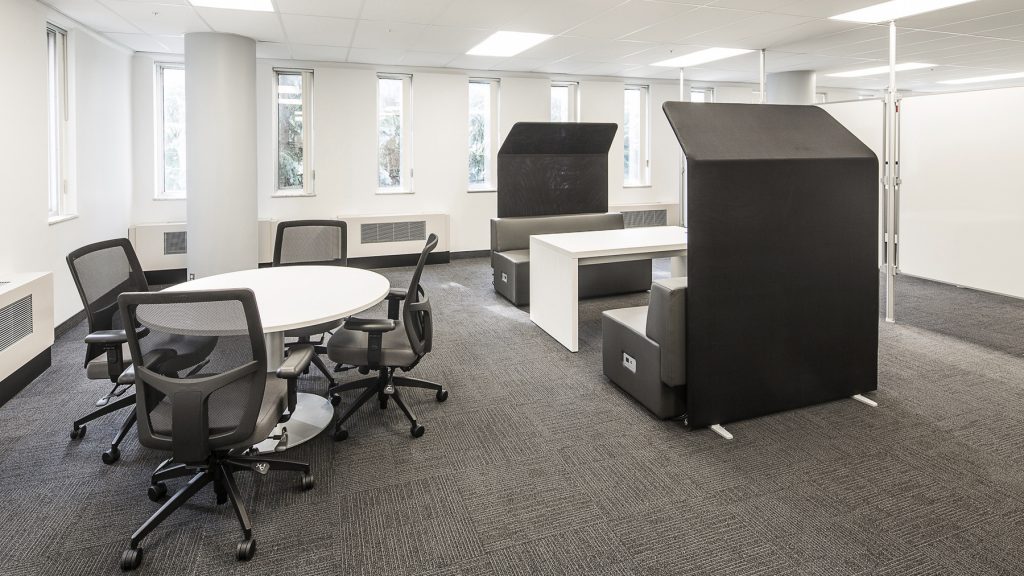 Hire an Interior Designer
Designers know best how to plan and make the best use of every space. At JMC we offer FREE design consultation, give us a call!