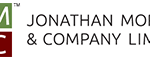 03 Feb

Furniture: The Third Teacher

It is said that humans work better when they are in a comfortable environment. This is why so many fortune 500 companies are spending a large amount of money to ensure employee satisfaction. Now why don't we ensure our students satisfaction? Why must we force them to go to these uncomfortable places every day and tell them this is the only way to be successful in life?

In schools today there are often only short gaps between teacher-centered lessons, group work and individual or quiet working sessions. Thus furniture is required that facilitates different forms of working and teaching. Afternoon school especially has different requirements in terms of the classroom. There needs to be space for working groups, teamwork or learning groups at group tables or in circles of chairs, areas for individual pupils to do homework and quiet work in their own working space. As a full-service furniture supplier and design firm, Jonathan Morgan & Company offers the complete spectrum of solutions to cover all requirements for the school of today.

When it comes to designing classrooms you have to look at more than just the desk and chairs. It's about the way everything is configured. In truth, the ideal furniture for a classroom is that which allows the available space to be used as required and in many different ways – flexible furniture that can be moved about the room and variably deployed. Think about flexibility for the whole school day. In school teaching sessions alternate from group work, individual to quiet work or working groups and learning groups. Once you have this imagined, it's time to think about the needs of students.
For example, JM&C just completed a project in Whitehorse, Yukon.  When working with that client we kept collaborative learning and every students learning style a priority. You will see that the learning studios have all kinds of desks, standing height, waved shaped, triangle shaped, and hexagon shaped.
The future of the classroom is changing and by supplying students with a variety of learning styles within one classroom, we are teaching them to think for themselves and be proactive. The world outside of the classroom requires people to think outside of the box and collaborate and by providing students with a classroom that encourages them to do this. Thus, allowing us to give our future global leaders a head start.