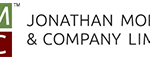 12 May

Early Childhood Learning with VS America

We want to introduce you to the animated and dramatically coloured world of early childhood learning. Our furniture is tailored to aid children in every stage of their daily life during their early years in order to assist them in healthy development.

Exercise is a fundamental and crucial need for Children, especially those who need a great deal of exercise for the balanced development of mind and body. It is undeniably crucial that kindergarten furniture meets this uncomplicated need for movement effortlessly so that the development process is supported. VS seating is specially designed for use in the kindergarten in that it doesn't restrict kids' need for movement and allows them plenty of healthy movement while seated.

We suggest to any educator of young children to try the innovative and active Hokki stool, PantoSwing-Lupo cantilever chair, or PantoMove-LuPo swivel chair with dynamic seat surface. For kindergarten teachers the PantoMove-LuPo offers good, ergonomic support. It has an especially wide height-adjustment range.
Seating: Innovative, light stools and cantilever chairs, upholstered elements that can handle the wear and tear of children, shaped activity tables and cupboards that are ideal for storing the equipment needed, that is the description of the optimal early childhood classroom.
Upholstered Elements: Here they can sit, play or just lean back and snuggle in. VS's Cloud beanbag, the ClubLounge seat and couch elements offer a great number of favorite spots for kids. The bean bags don't just offer a welcoming and comfortable seat arrangement; the kids themselves can carry them easily to where they are needed for relaxation.
Activity Tables: The puzzle table looks very different from a normal table with its wavy curved shape. Playing, painting and drawing here is even more fun than usual! And it's perfect for the job as the table top made from coated LIGNOpal is tough, robust and easy to clean. The LiteTable is good for using space flexibly; these mobile tables ensure you can adapt an area to different requirements very quickly. Flexibility is also possible with the NetWork multi-purpose table whose base elements can be combined in many ways. Teachers can use the infinitely height-adjustable RondoLift-KF table as a sit-at or stand-at table.
Mobile Storage Units: Practical storage space is no longer a static affair; it needs to be there right where it's all happening. And this is possible with Series 600 storage space furniture that's easily movable on wheels to the place of action. These mobile shelving and cupboard elements are beautifully designed so that all requisite materials are ready to hand and can be stored as desired. They offer wardrobe and shoe storage solutions as well as materials cupboards for particular activities. The mobile storage elements consist of a steel-tube frame and are highly durable, the robust castors are lockable.
As a high-performance, full-service manufacture, VS is able to develop all learning areas of the school living space in a functional and differentiated way. VS covers the full range of needs of the modern information society – with intelligent, innovative and integrative furniture solutions offering diverse applications that can be adjusted very flexibly to fit a large variety of learning situations.