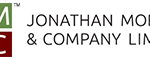 14 Nov

Don't Be Afraid To Shut Out The Sun!
TrueOutlook – Motorized Skylight & Bottom-Up Solar Shade
A truly advanced solution, the motorized TrueOutlook Skylight & Bottom-Up Solar Shade from SWFcontract is easy to install, durable, and reduces glare. Plus, it can be integrated seamlessly with other automation systems.
Achieving New Heights in Light Control and Design
Designed from scratch with careful attention to detail and rigorously tested every step of the way, the groundbreaking new TrueOutlook Skylight & Bottom-up Solar Shade from SWFcontract is a trustworthy motorized solution for horizontal skylights and vertical windows with bottom-up requirements.
TrueOutlook combines motorized functionality, flexibility, and a clean aesthetic to effectively manage sunlight in today's commercial interiors. Unique solar fabrics optimize natural light while controlling heat and glare; the exclusive, color coordinated components of the TrueOutlook system keep the solar fabric taut and even, while the hem bar self-levels at all times. Guide wires wind up neatly, rather than obstruct or detract from the sleek look.
In addition to their aesthetic advantages, TrueOutlook Skylight & Bottom-up Solar Shades are reliable and easy to install. Specify this new-to-market technology from SWFcontract to benefit from its superior design and performance, and to enjoy the confidence and assurance that come from working with a proven leader.
Superior Performance, Sleek Design
Functionality and design pair together to provide the perfect complement for modern business environments.  The engineered tensioning system enclosed in the fabric tube delivers precise tension to the fabric, providing a taut, even appearance and eliminating telescoping. The adjustable, locking bracket system allows for precise leveling to +/- 1/8″ without having to dismount the shade from the window. The extruded aluminum hem bar self-levels for a straight appearance during operation and every time the shade comes to rest. Guide wires are designed to track from the extreme edge of the hem bar and wind neatly inside the take-up drum. TrueOutlook systems offer the complete spectrum of motor technology and control options; together with their motorization partner Somfy, they offer a wide array of high quality motors to choose from and exceptional project support. The best part? These are easy to install, which minimizes time on the job site and reduces labor costs.
Fabric and Component Options
A broad collection of light filtering solar fabrics offers flexibility in managing sunlight in today's commercial interiors. Each solar fabric helps optimize natural light while controlling heat and glare. With the skylight application, there are 10 fabric styles available, where the bottom-up application has 14 fabric styles available. The blackout application has options of 1%, 3%, 5% and 10% openness available, and the extruded aluminum hem bar is available in clear anodized, white, and black with colour coordinated components.
Basically, the TrueOutlook Skylight & Bottom-Up Solar Shades are a very innovative and modern approach to design. They are available with many different options and fabrics, which makes them very customizable and unique to any type of room or design scheme. Being easy to install is a key feature of these sleek solar shades, which minimizes time spent on labour and reduces costs for everyone!