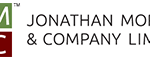 15 Mar

Community Centre Comfort

The typical British Columbia community centres attract many different demographics and are usually quite ethnically diverse. When it comes to the design of these social and wellness centres, expanding the accessibility of all sports and leisure facilities in order to serve the public, regardless of their physical abilities, opportunities to practice and view sports without barriers. Accessibility and inclusivity should be key considerations for the architectural design of the facility.
The lobby space type includes foyers, entries to halls, and security screening areas at or near the entrance to a building or demarcated space, and are meant to welcome and direct visitors, control access, and provide exit ways from buildings. Building lobbies often serve as the "public face" of building interiors. The lobby is the unavoidable space; every patron has to walk through or by the lobby or reception. So why not make it inviting, engaging, and informative?
Thankfully there are easier ways to freshen the look and feel of your community centre than ripping out walls or redoing the flooring and ceiling to keep up with "modern design". It is truly amazing what a simple change in furniture and a fresh coat of paint can do to rejuvenate your community centre.
First impressions mean everything in today's culture as it only takes 3 seconds for someone to make an opinion on someone. Now who is to say that isn't true for the first impression on a building? A community centre is only as successful as how much of the population actually utilizes the building.  When clients come to us, the first improvement they want to make is to the front lobby. Fun and modern lounge seating is a great way to start upgrading the building.
If these photos spoke to you, they would have said it is amazing what a clean design can do to improve employee morale, patron support, and most of all community respect. If upgrading your lobby is something on your wish list, contact a Jonathan Morgan and Company representative.