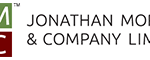 09 Aug

Collection Storage

Museum storage is an ongoing battle between the amount of space of the shelves and the curators. The lack of museum storage means a supplementary collection. High-Density storage manufactures know the integrity, preservation, and conservation of museum collections are the most important. We'll take a look at specific collection storage solutions for a fine art collector.

For most people the word "museum" people will automatically think of an art museum. Curators have a great responsibility when they are in charge of taking care of invaluable pieces of art and history when they are not being shown to the public through exhibitions. An unsuitable storage system could have an irreversible consequence which is why you need a storage solution that allows you to handle each individual piece in a manner that is practical and safe from damage.

Montel has a broad palette of high-density racking, filing and shelving systems. These include our ingeniously designed panel storage products that are perfect for pictures, frames, oil paintings and other objects that need to be suspended vertically for optimal management.

For institutions with large spaces to store art works, but who are unsure how to make the most out of their square footage, our Pull-Out Storage Panels—either floor-mounted or ceiling-suspended—are inspired choices. The double-sided sliding racks maximize the available vertical surface for storing paintings, photos, frames, etc.; they are easily opened and closed to access what you need, while being designed to dampen vibrations and prevent art works from touching each other. For smaller collections or for greater flexibility, the free-standing ModulArt™ system is an elegant, versatile alternative.

We know that running a museum involves more than just the artifacts in your collection; we also have diverse mobile and stationary high-density products for other needs, such as administrative records and IT equipment. These efficiently reduce the square footage taken up by your storage areas, helping to reduce administrative expenses and free up more space for your main activities storage/museums. Anthropology, art, botany, cartography, entomology, geoscience, mammalogy, ornithology, paleontology, rare books, textiles, wet collections and beyond: We can provide you with industry benchmarks for all areas of the museum sector.