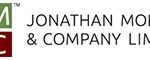 17 Oct

Bringing Flexibility To Your Life

In today's busy age people everywhere are trying to learn to be more flexible. This flexibility movement goes far beyond limber muscles, but to be more susceptible to modification in our everyday lives. However, the smart product designers with BCI Eurobib, VS America, and Montel have gone even further to help you be more flexible outside your everyday life. Whether you are a member of the library community or a patron, movable shelving can bring a positive change to your environment. With many different products to choose from the below guide should help point you in the right direction of what you may be looking for.
BCI Labyrinth Book Tower
Usually books are placed in shelves. But "normal" is not alway
s desired and therefore we invented a special eye-catcher for your novels, paperbacks and mangas in a tower-shape concept: The design of this brand-new presentation furniture is thought outside the box, but quite obvious and natural. Boards and niches are arranged in a logical and exciting relation and make the tower a perfect example for the often quoted design theory: Form follows function!
BCI Ratio Shelving
You will find exceptional versatility with this functional and flexible shelving system. This shelving system encapsulates the true meaning of flexibility. Its modular construction provides the
highest degree of functionality and versatility and its style; and quality makes it suitable for both contemporary and classic library environments. The Ratio shelving system offers two different visual and functional options: Ratio-B is without top shelf and the bottom shelf is placed 230 mm (9″) above the floor, creating an open, airy feel. The Ratio-S model is with top shelf, bottom shelf as well as a kickplate, the bottom shelf being placed only 100 mm (3.9″) from the floor, taking full advantage of the height of the shelving system and is ideal for large volumes often used in scientific libraries. The article number for the bay is the same; the model depends on where you place the shelves on the actual bay.
VS America Shift+ Transfer
With S
hift+ Landscape storage and seat modules learning landscapes and differentiated areas within the classroom can be created swiftly and easily. Storage space at different heights means that areas can be separated to varying degrees. Seat modules too come appropriate to age in different seat heights. Using mixed heights of seats better accommodate the varying sizes of the users, and create a more inspirational space.
Shift+ Landscape | Shelving modules 
Mobile shelving modules come in two heights. They can be integrated in very many different combinations and together with the seat modules form visually separated group areas and thus facilitate lesson differentiation. The modules can also be equipped to accommodate storage boxes. Connection magnets on the side ensure the arrangement is stable, but easily taken apart and for this reason always flexible.