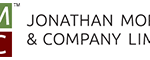 11 Oct

Best Office Chairs under $500
We all know that being seated for eight hours a day, in a poor-quality chair, can bring a lot of health issues in the long term. Joint pain, back pain, numbness, you name it!
And we also know that buying those fancy chairs can get very expensive and not everyone has the budget for it. This is why we want to share with you some affordable options that won't sacrifice the needs and health of your employees.
Novo – Sitonit
Novo has been recognized for its designer-friendly features and superior ergonomics. It has been also awarded the prestigious 2017 Red Dot Product Design award, an internationally recognized seal of quality, as well as the "Best of Neocon 2016" award in Ergonomic/Task Chairs category by Contract Magazine and Building Magazine's 2016 Editors' Choice award in the product innovations category.
M.O. Task – All Seating
This chair is designed to bring stylish, yet price-savvy seating to the workplace. It features a dynamic synchro-motion mechanism that intuitively adjusts the tilt tension based on the weight of the user, making it ideal for multi-used and shared spaces.
Amplify – Sitonit
Sleek, aerodynamic lines give the Amplify collection power, with a look of modern design and sumptuous comfort. It offers more built-in features than any other chair in its class, with enhanced synchro, height adjustable arms and adjustable lumbar support.
Levo – All Seating
Inspired by the Latin word levis, which means to "raise" or "lift", Levo features a proprietary "hands-on" back adjustment system that provides lumbar support at 5 intervals. The frame features a Y-shaped back and three-point pivot system that dynamically supports every move. The back upholstery is available in a standard mesh in 5 colours. Or, for a softer and lighter feel than a traditional mesh chair, Levo is also available in 24 colours of an elastomeric-fabric from Denmark.
Wit – Sit on it
This smart task chair has it all! Design, comfort and value. Adjustable lumbar support, height adjustable arms and multiple mesh colours are unexpected standard features given the very low price.
Are you looking for new office chairs? Give us a call!