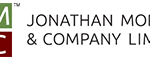 15 Sep

Banquet Chair Buying
"This one is too soft, this one is too hard, this one is just right" – Goldilocks and the Three Bears
Chairs: the place where many people rest their butt. That may not be the best way to describe seating, but it is one of the many critical factors when considering the comfort, appearance, and profitability associated with selecting the perfect seating for your hospitality business.
One of the crucial considerations for hospitality managers, planners, convention, and conference managers is comfort. There is a direct relationship between the level of comfort your guests feel and their experience level. It is especially so if you are hosting long seminars and break-out sessions where attendee's spend a lot of time on their rump. The lack of comfort and support of your seating is often a key factor of a negative review.
You want to be able to give all guests an amazing experience, while still being trendy and on budget. Well Jonathan Morgan & Company is here to help you through those decisions. This post will walk you through all the things to consider when ordering your next set of chairs.
EXPERIENCE
The first thing your guests will notice about your chairs when they sit down is comfort. If your guests are uncomfortable while sitting the event they are attending will get pretty dull. No one can focus and pay attention to when there is that constant voice in the back of your head going "ow".
Now comfort and durability of your chair is important, but the hidden features of a chair are the most important. There are multiple elements that affect the overall performance of a chair. Is it the chair frame aluminum or steel? Is the seat made up of foam or is more webbed? Are the glides high-quality metal or budget plastic? What floor type are the chairs going to be on the majority of the time? You also want to choose a chair the projects the brands image appropriately. However, there is certainly nothing wrong with a non-traditional look it is tastefully done.  However in recent trends the blending of a contemporary style with a historic venue or vice versa.
DESIGN
In addition to comfort, the look and design of the chairs is something that can't just be by-passed, you have to make sure it blends with the décor of your venue. The look has to be sustainable over several year to ensure you are adding value to the purchase of your chairs. Chair manufactures describe a chair's finish in terms that are similar to the quality of an automobile.
When you are looking at the design of your chair you should also be thinking about the storage of your chairs as this is an important step of the design stage. A stacking chair option is a popular choice; unfortunately there hasn't been much evolution in the design of stacking chairs in the last 40 years. Some chairs out there are intended to look like European dining chairs rather than a typical stacking chair. This results in a product that resembles a more residential product then a commercial product. The reason you may want to go for a more residential look is because more likely than not, your guests can relate a little more to a residential look and feel then a commercial look due to familiarity.
COST
Think total cost, not first cost, that is the philosophy everyone involved in the purchase of chairs should have. Total costs include looking at the many factors that some industry professionals call "the genealogy of a chair", that is all the materials that come together for the end result.
Chairs are not always treated delicately by venue staff or guests who are why chairs must be easy to handle which adds to the durability value. It is not secret that banquet chairs take a lot of abuse, so if you are not getting a well-made product, you may be operating at a fairly large risk.
For example, it is paramount that a stacking chair has a strong structure pending on space most chairs stacked ten to twelve chairs high… Some chairs can only withstand a stack of six to eight.
We understand chairs are investment to your company and venue which is why we want to help make sure you are getting the best product for your needs. This post may have brought new information to light when buying chairs and can seem a little overwhelming. We can assure that by contacting a JM&C representative we can find you the perfect product for your needs and budget every time.