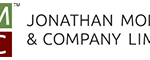 27 Apr

Attics Transformation
Let's Transform our Attics!
If you live in Vancouver, you would agree that space is a treasure! We need to be creative and think outside the box in order to get more storage, so why not to use our attics (if you have one) to add more room?
They're typically a smaller space, but most of them have so much potential! From beautiful bedrooms to precious libraries, here are some ideas that we got from Pinterest:
Library
Do you need an additional space for book storage? Transform your attic into your new library! You can have beautiful chairs to bring that fancy decor, lamps to add extra lighting just in case you don't have enough natural lighting, walls lined with books, colorful rugs and even that piece of art that you don't know where to put! (Photo by Pinterest).
Spare Room
Do you have to kick out your kids from their room in order to fit your visitors in? Send them to the attic! You don't have to spend a lot, just get some IKEA furniture and the mirror that you have been hiding in your storage. (Photo by Pinterest).
Walk-in Closet
Are you fighting with your husband about closet space? Get the attic! You can even use it to stash out-of-season clothing! (Photo by Pinterest).
Man Cave
Is your husband dreaming about having a man cave? Forget about the garage, he can have the attic! That poorly kept room is all that he needs. (Photo by Pinterest).
Home Office
This is my dream come true! Having a quiet, beautiful space to work on in the house (Photo by Pinterest).
What would you do with your attic?
Feature Image by Pinterest.