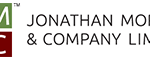 25 Mar

5 services you didn't know your library has

5 services you didn't know your library has!

 

We all know that libraries are full of treasures and not necessarily only books. There are a lot of resources that people don't know about.
Lynda.com
This great learning platform has helped anyone learn about business, software, technology and creative skills to achieve personal and professional goals. With more than 5,000 video courses by top experts in many fields, including web design, photography, music, animation and more. You'll have to have a library barcode and pin to access.
Classes and Workshops
Do you know that most public libraries offer free classes and workshops? Subjects like "get to know your Android tablet", learn mandarin, social media and more. Another great resource they have is their career and job search! Some libraries will even have job interview prep and college prep.
Business, Finance and Economics
The Bank of Canada site provides access to rates and statistics and information on the bank rate and exchange rates. The site offers an inflation calculator, an exchange rate converter, and a database of unclaimed bank balances transferred to the Bank of Canada. You also have access to the Canadian Government portal website that helps business with services and information.
Copyright, Patents and Trademarks
You can find detailed information on copyright, patents and trademarks in Canada, as well as access to the Canadian Copyrights Database, The Canadian Trademark Database and the Canadian Patents Database.
Images
We have access to thousands of images held on the websites of participating institutions such as Nova Scotia Museum, the Glenbow Archives, the CN Collection at the National Museum of Science and Technology, Toronto Public library, etc.