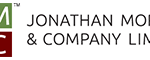 07 Mar

10 Incredible Female Interior Designers to Follow
Female Interior Designers!
With International Women's day around the corner and the recent scandals in Hollywood, the tag #PressforProgress is everywhere! So I wanted to dedicate this post, to those Female Interior designers, that inspire our JMC team!
Kelly Hoppen
photo by: Boca Do lobo
When I google Female Interior designer, she was almost in all the pages, and also happens to be Mariya (our JMC interior designer for Commercial/Retail) favorite! Here is why:
"She has put her stamp on the homes, yachts, and jets of private clients all over the world and now focuses on commercial projects including hotels, bars, restaurants, offices, and tower blocks. She has elegance in her design and a clear presence. I love how she plays with colors and patterns. She nails it from the flooring to the lighting to the final details. Everything looks magazine ready every time."
Jillian Harris
My favorite ( Athenas ) Interior designer is without a doubt, Jillian Harris. I absolutely love the way she turns every space into a more fresh and innovative look. She has such a feminine, elegant taste! Photo by: Instagram
Nina Campbell
Photo by: youtube
We love Nina, because of her contemporary and traditional interiors. With more than 34K followers on her Instagram, she inspires us every day with her beautiful images and makeovers!
Jo Hamilton
She is one of the UK's top interior designers, well known for her confident grasp of color, intelligent use of space and luxury aesthetic.
Candice Olson
Candice Olson – a well known Canadian Interior Designer who specializes in Residential Design, it is Grace Favourite! She was once a host in a popular TV Show called " Divine Design" and would always come up with fresh and eye-catching designs. She puts together not just a beautiful space but makes sure they're practical and functional.